Drip irrigation buying guide
Guide written by: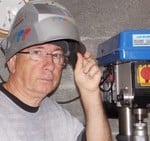 Michael, Professional and passionate welder, Sheffield
62 guides
T-joints, elbows, cross-pieces, fittings, tap heads, controllers, polyethylene pipes, hair connections, sprinklers, misters, drippers: these are the stock in trade of drip irrigation! For simple installations, go for microporous pipes! The pressure's on...
Important features
Controller
Fittings, Elbows, T-joints
Dripper
Sprinkler
Microporous hoses
What kind of drip irrigation to choose for your home?
For
indoor
or
balcony
plants
, a basic system consisting of a
dripper
connected to a simple water tank
(similar to a drinking water cooler) will do the trick.
For larger
numbers of plants
, a large capacity tank can be connected to different rooms via
a network of 4 or 5mm
pipes (capillaries),
t-joints
and
manually adjustable drippers
.
This kind of automatic indoor
watering system
doesn't require a power supply - as long as there's water, it will keep dripping!
What kind of drip irrigation to choose for the garden?
Depending on the
size of your garden
, you can choose between the classic
watering can
, a conventional
surface watering system
or a
buried watering system
with
microporous pipes.


These installations are also relatively simple: a
control unit
(electronic box with solenoid valves)
connected to the domestic water supply
(or a separate water source) on one end, and to any number of
microporous pipes
or
drippers
at the other.
Frequency and duration of irrigation is programmable via the control box. The range of settings available will vary from model to model - so shop around!




What do the different components do in an irrigation system?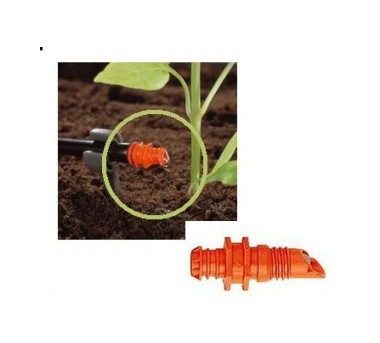 cross-pieces
,
t-joints
,
plugs
,
elbows
,
filters
,
quick connectors
, etc. On small diameter pipes, the fittings are called
capillary couplings
; at the end of each of these you'll find the famous
drippers
that will ensure the wellbeing of your plants.
Drippers
come in different types:
Drippers are installed in series and have a precise function:
Components of a drip irrigation system
To boil things down so you don't forget anything, a drip irrigation system will require:
A controller, to schedule times and durations for watering (the brain);
A distribution centre, or feeder (the nerve centre);
13 or 16mm rigid polyethylene pipes to carry water to the irrigation site (limbs);
4-6mm flexible capillary connections to distribute water among individual plants or beds (fingers and toes);
Drippers of various types;
T-joints, cross-pieces, elbows, straight joints, bungs, pipe clips, tap valves, stopcocks and pipe stakes to hold your network of pipes together - as well as a water supply or a pressure reducer to feed the system in the first place!
Installation advice
To
attach the
capillaries to the main pipes
, you'll need a small tool called a
perforator
, designed specifically for installing capillaries and drippers.
If you need to modify the network, remove the dripper and replace it with a
bung
to seal that part of the system. Don't pierce your pipes with inappropriate tools - a certain level of precision is required to keep your system sealed! And
think ahead
by installing a
shut-off valve
at the end of the line to let you
bleed the network in preparation for winter
(to avoid freezing damage).

Choosing this type of irrigation system could save you 70% of the water you might otherwise use - not to be sniffed at! Immerse yourself in a world of pipes and drippers, give free rein to your creativity and you will be able to divide the waters like a Biblical hero... And save resources at the same time!



Learn more about automatic irrigation systems...
To find out more about automatic irrigation systems, follow our editors' advice and check out their other guides:
Did you find this guide helpful?
Guide written by:
Michael, Professional and passionate welder, Sheffield 62 guides écrits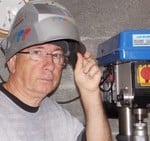 I was trained as a pipe worker and a pipe-welder and after having traveled for 35 years working around the UK, I became the head a metal shop and then a designer and in the end the head engineer. I have designed and built a workshop where I make metal sculptures: I managed to find a piece of paradise where I can to let my imagination run wild.

Auctions and garage sales are no secret to me. I find unusual objects and old tools there that I collect or transform into works of art.

I also like decoration, painting on canvas, and gardening. I am developing new technologies concerning tools.

To share my passion and humbly advise you in your choice of materials is a real pleasure.
The products related to this guide