Drill Accessories buying guide
Guide written by: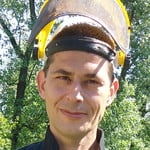 Jeremy, construction site supervisor, Cardiff
118 guides
Whether it is rotary grinding bits for hard-to-reach areas or polishing wheels and sanding discs, drill accessories can expand the function of drill. Router, pump, drill stop, or even a hose for a drill: our explanations will help you make the right choice.
Important features
Angle drill attachment
Wire brush and sanding
Disc, grinding discs and lathes
Pump and pressure washer
Mixer
What are the uses of a drill?
Besides
drilling into a wall
, a drill can have multiple uses: mixing,
grinding
, milling,
sanding
and even pumping.
A drill accessory which comes in
11 or 13 mm
is mounted in place of the
drill bit
with the chuck.
The vast majority of
drill accessories
are mounted with
key chucks
and not keyless chucks.
What are the drill accessories?
Rotary Grinding bits



Discs



Strawberry (Lathe bit)



Angle drill attachment




Wire brush, polishing wheel and abrasive disc




Drill Power Pump




Bell saw and router





Shaft extension or drill hose




Mixer



Chuck



Dust collectors and other drill accessories


Usage tips
For quality work, stay stocked with
good
accessories and replace items such as blades and
sanding discs
when worn.
A pair of
work gloves
are always welcome and will effectively protect your hands from
splinters and debris
of any kind.
More information
To choose the various accessories, tools and equipment related to
drills and screwdrivers
, follow the advice of our editors and discover their guides:
And to work safely:
Did you find this guide helpful?
Guide written by:
Jeremy, construction site supervisor, Cardiff 118 guides écrits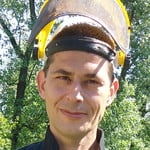 Electrician by trade, I first worked in industrial estates where I installed, wired and fixed a large number of electrical installations. After this, I managed a team of electricians for this type of work. 10 years or so ago, I turned to building and construction. From the modest family home, to gyms and theatres; I have been able to coordinate, audit and organise all sorts of construction sites.
for 4 years now, I am restaoring and bulding an extrension to a bungalow in the heart of the welsh countyside. My experience in manual work and my knowledge means I am proud to be of service. Terraces, interior design, roofing, plumbing, electricty, anything goes! We have, my wife, daughter and I, built almost everything we have from scratch! So to answer all of your questions, and to orientate and advise you on coosing your tools? Easy!
The products related to this guide