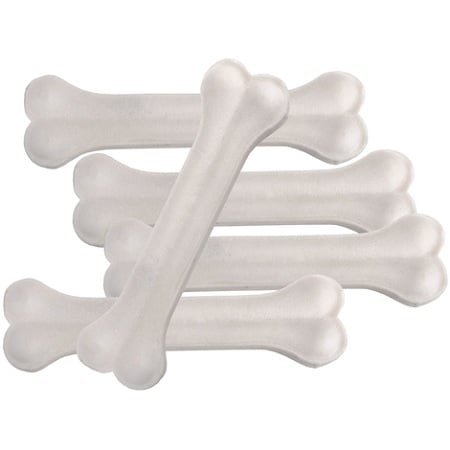 Dog chew buying guide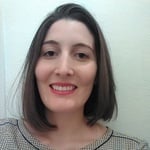 Guide written by:
Pauline, Self-taught handyman, Leeds
122 guides
What dog doesn't like to get stuck into a good chew? None! That's why dog chews come in all shapes and sizes. From rawhide to horns, real bones to rubber chews, there's a chew out there for every puppy or dog so read on to find the best dog chew for your pet.
Why do dogs need chews?
---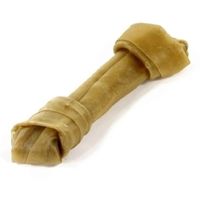 It'll come as no surprise to hear that one of your dog's favourite activities is chewing. At some point, you've probably come across your dog picking up things to chew in the garden or home with everything from hoses and branches or even favourite shoes getting a nibble! Dog chews are therefore essential for satisfying your dog's need to chew and a great way to keep your dog busy or help calm a teething puppy.
With many different types to choose from, chews should feature in your dog's daily routine.Not only will they give your dog something to do, they'll also help to relieve frustration and prevent damage around the home. However, it's important to avoid any dog chews that have been chemically treated or any containing high amounts of carbohydrates, sugar, salt or additives. Similarly, the material of the chew itself should be monitored to avoid tooth breakage and potential infection (antlers in particular can cause issues).
Choosing the right chew for your dog
---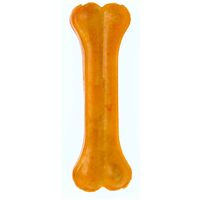 While they do vary in form, a 'dog chew' refers to any object specifically designed for your dog to chew on. They may be entirely edible, partially edible or inedible, but all are designed to provide your dog with something to gnaw on to pass the time or soothe uncomfortable teeth.
As your puppy's teeth start to appear, so will an uncontrollable urge to chew and destroy! To prevent your home from getting ripped to shreds, you can offer a range of chews to your puppy to help them through the teething period.
Different types of dog chew
Dog chews come in a wide range of forms.
Real bones (often from cows) with dried skin to tear off.
Horns or antlers.
Manufactured bones (made of grains, meat and animal by-products).
Wooden chews.
Rubber bone-shaped chews.
Rawhide chews.
Manufactured bones are more like treats as dogs tend to devour them pretty quickly. If you want to give your dog a trickier task, it's best to go for a real bone or a wooden chew as these are much harder to break down.
Toys in the shape of bones can be a great option. They may come with squeakers or textured surfaces used to hide treats or wet food. The density of these types of toys will vary depending on the brand – Kong, for example, does a range of really tough chews. A strong chew will last longer and a very dense rubber or plastic toy reduces the risk of choking.
Dog chew ingredients
---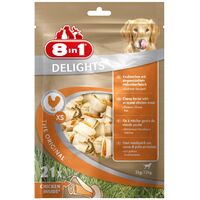 Any product that has been chemically treated (e.g. some types of rawhide) for preservation or colouring can be harmful to your dog in the long term.
These types of chews often cause digestive upset such as gas or diarrhoea. Furthermore, rawhide-style chews do present a risk of choking and should be used with extreme caution. So, what about antler chews? Considering that an antler is harder than your dog's teeth, these chews can lead to tooth cracks and breakage. This option is therefore not advisable.
In terms of ingredients, avoid any chews made from 'animal by-products' as these are not healthy for your dog.
Please note: if you go for a bone marrow treat, be sure not to leave it hanging around too long to avoid bacteria growth which could lead to a stomach upset (this advice also applies to feeding a raw diet).
In short, you have a lot of choice when it comes to dog chews. From real bones to wooden or manufactured chews, it's up to you to choose the healthiest chew for your four-legged friend!
Guide written by:
Pauline, Self-taught handyman, Leeds, 122 guides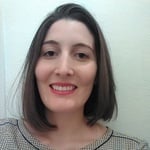 With a handyman-father, I grew up with the soft sound of the sander and hammer on weekends. I am both manual and cerebral (yes, it is possible.), I learned the basics of DIY and the customization of furniture because I was passionate. The salvage mentality is a true way of life that allowed me to know how to use all the tools and products needed to give something a second life, from sander to varnish. I have two favorite activities: the transformation of old furniture and decoration tips. I am always ready to lend a helping hand to revamp a table or to restore a mirror that was intended for the trash that will become a friend's centerpiece. I'm convinced that it's possible to reinvent an interior by small, regular modifications, I constantly research low-cost, test ideas.
The products related to this guide