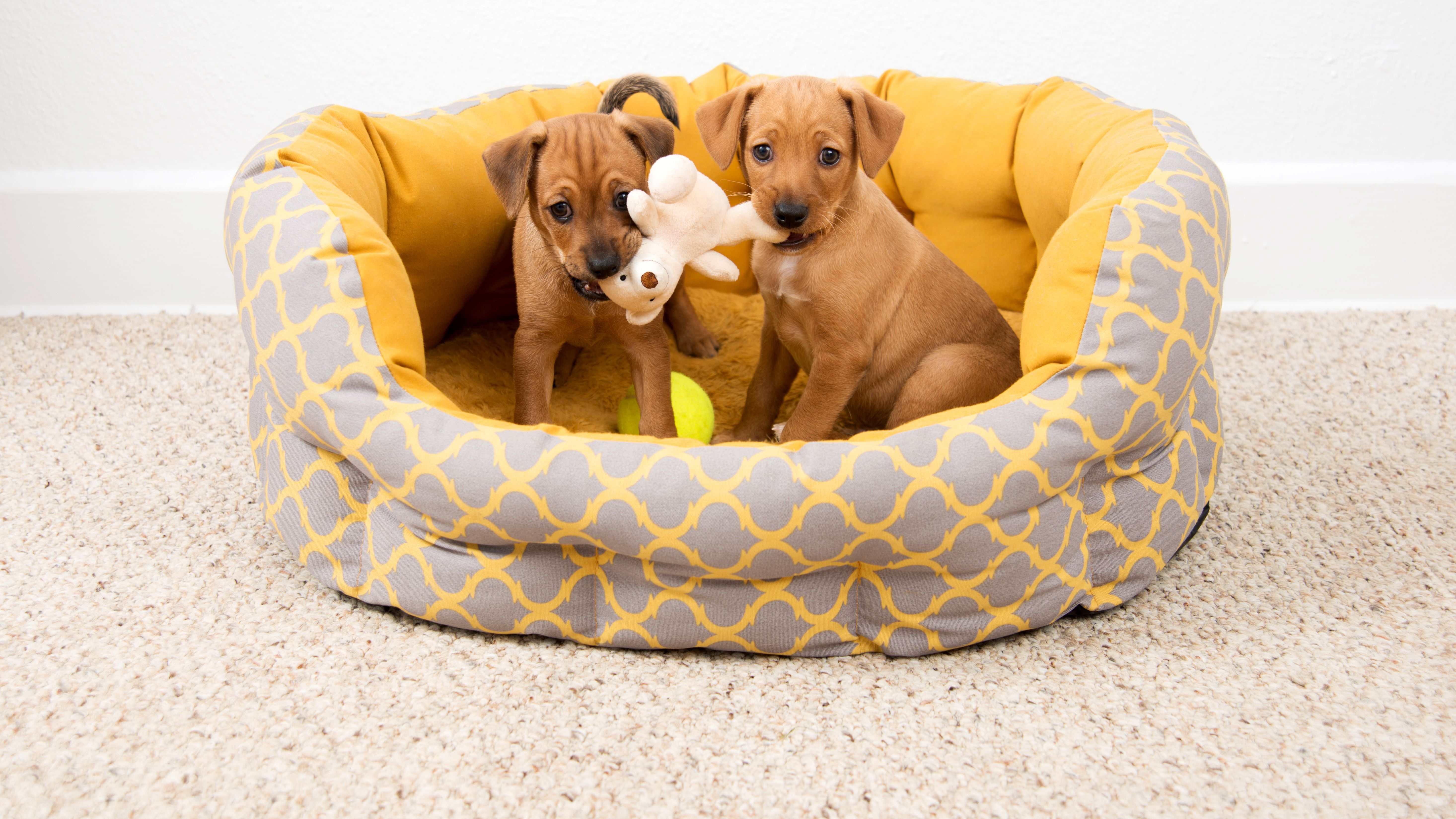 Dog bed buying guide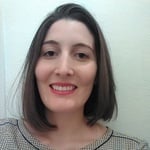 Guide written by:
Pauline, Self-taught handyman, Leeds
107 guides
Comfort is absolutely key when choosing a new dog bed. From traditional wicker baskets to soft beds, thick mats or plastic beds, you'll have to consider your options carefully in terms of size, style and where the bed will go. Because, let's face it: your dog will let you know if you've made the wrong choice!
The importance of finding a good dog bed
---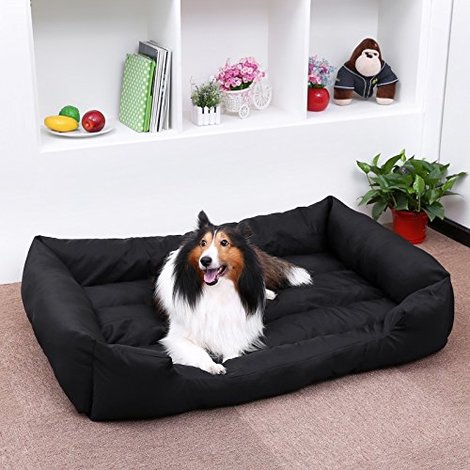 With a wide range of options out there, from traditional baskets to thick mats and various different materials, dog beds have come a long way in recent years to provide your dog with the greatest possible comfort. Choosing the right spot to set up your dog bed is just as important. After all, after settling on a size and style for your own bed, you would have to choose where to put it! Well, the same goes for Rover.
In order to choose a suitable bed for your dog, you'll need to think about how big your four-legged friend will be once they've reached full size. Depending on the temperament of your dog – for example, whether or not they tend to destroy things – it might be best to avoid products filled with stuffing and instead opt for a thick foam mattress or even a plastic bed. It's up to your dog to choose a toy to chew on – and up to you to buy it!
Please note: crates and kennels do not constitute dog beds in themselves. These are simply structures designed to be filled with different elements. You wouldn't have a bedroom without a bed: the same goes for a crate or kennel!
Explore the ManoMano catalog
Kennels
Dog baskets or beds
---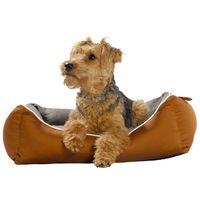 Wicker or plastic dog beds are the most traditional bedding option for our canine companions. However, while these materials have long been popular, they are gradually being replaced by softer beds and mattresses. Dog baskets come in all sizes and many come in a standard shape (a raised back with an entry point at the front).
However, when you are choosing a bed or basket, you will also have to purchase a base for a soft, cushioned layer. The base of the basket may take the form of an oval-shaped cushion, an old blanket or even layered up hand towels.
The most important thing to provide a comfortable dog bed suited to the size of your dog. If the basket is too small, joint issues and chronic pain can set in as the dog will be forced to bend unnaturally or to press their head or paws against the edges.
When choosing a dog basket or bed, you'll usually just have to decide between S, M L or XL sizes.
Some dogs that enjoy chewing or looking for something to do will destroy wicker baskets or chew up the edges of plastic beds. It's up to you as the owner to make sure the dog has all they need to chew on in the form of specialist chew toys. You must also check the condition of the bed regularly.
Explore the ManoMano catalog
Dog basket or bed
Dog mats, pads and mattresses
---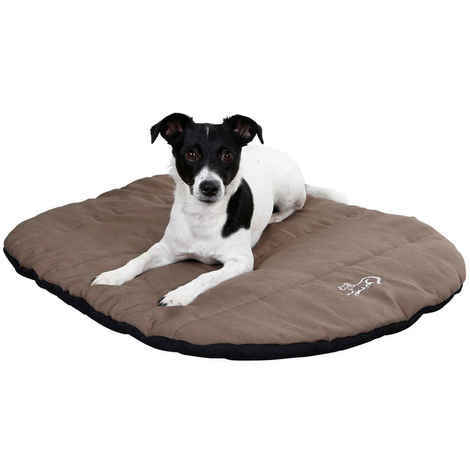 These accessories can be used to fill a dog basket or bed or simply on their own. Designed with the comfort of your dog in mind, this type of product allows you to prevent joint pain and offers a comfortable place to rest for active or elderly dogs.
The most important criteria to consider when choosing a soft bed are as follows:
The size of bed, pad, or mattress must be suited to the size of your dog.
It may feature a removable cover for easier care.
Memory foam (to limit pressure points) or classic stuffing.
The cover material (to limit hair sticking, noise, sliding, etc.).
The style of the mat (block colour, patterned, etc.).
The shape (round, square, rectangular) with edges of varying height.
Hidden zips to avoid injuries.
Thickness of the mat.
Classic stuffing tends to spread unevenly throughout the cushion meaning you have to shake it out daily to put it back into place and buy bedding with good padding.
Cushions and rugs that do not feature a removable cover can sometimes be machine-washed. However, they will have a fairly limited lifespan as the interior foam can start to break down and will no longer offer an even surface for your dog.
Dog mattresses are a good option for all ages and sizes of dog. Covered with a bed pad, the mattress simply needs to be wrapped in a sheet which can be changed when dirty to help your dog get an extra cosy snooze! Rectangular shaped mattresses will allow your dog to stretch out or curl up as they like. However, mattresses do not have edges meaning your dog won't be able to hide or feel as surrounded as they would in a basket or bed with edges.
Quick tip: if your dog likes to scratch the surface of a bed before settling down, you will have to provide a hard-wearing cover or cloth (such as micro-fibre) able to withstand to daily clawing.
Now all you need to do is decide what kind of bed to get your furry friend!
Explore the ManoMano catalog
Dog basket or bed
Guide written by:
Pauline, Self-taught handyman, Leeds, 107 guides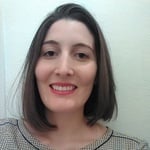 With a handyman-father, I grew up with the soft sound of the sander and hammer on weekends. I am both manual and cerebral (yes, it is possible.), I learned the basics of DIY and the customization of furniture because I was passionate. The salvage mentality is a true way of life that allowed me to know how to use all the tools and products needed to give something a second life, from sander to varnish. I have two favorite activities: the transformation of old furniture and decoration tips. I am always ready to lend a helping hand to revamp a table or to restore a mirror that was intended for the trash that will become a friend's centerpiece. I'm convinced that it's possible to reinvent an interior by small, regular modifications, I constantly research low-cost, test ideas.
The products related to this guide