Display cabinet buying guide
Guide written by: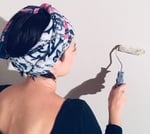 Tess, Conseillère déco & peinture, Les Landes
64 guides
Making something of a comeback in recent years, display cabinets are perfect for showcasing your collector's items, books or even dishes. Made from glass with a metal or wooden frame, these units can feature lights or rotating shelves, and serve a range of purposes. Read on to find the right display cabinet for you!
Important features
Free-standing or wall-anchored
Frame type
Display cabinet features
Glass type
How to choose a display cabinet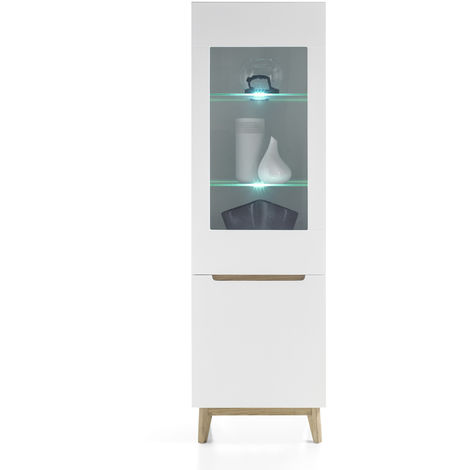 After falling out of favour, display cabinets are once again finding their place in
living rooms
. Made primarily of
glass
, these units now come in a range of varied and modern designs,
allowing you to really make the most of your collector's items, fragile dishware or favourite books
. These furniture items are purely decorative in nature. In order to choose the right
display cabinet
, there are several criteria to consider:
type: free-standing or anchored to a wall;
frame type: wood, metal or glass (according to usage);
additional features: rotating shelves, wheels, lights, locking system;
type of glass: thickness and standard, tempered or laminated;
shape: square, column or cylindrical, rectangular.
Free-standing or wall-anchored display cabinets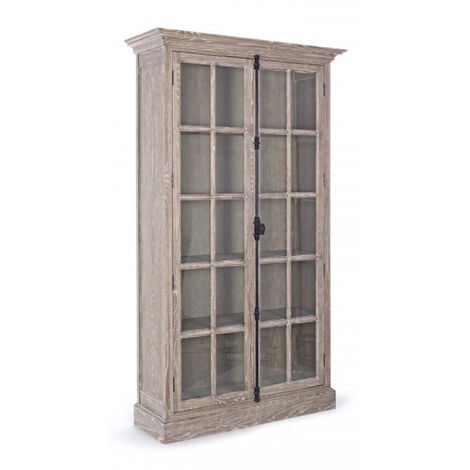 One of the most important factors to consider is how the display cabinet will be secured.
While most display cabinets can just be set down on the floor like any other piece of furniture, others
will have to be anchored high up on the wall using the
right type of
fixing plugs
.

Cabinets that have to be fixed to the wall are usually designed to hold delicate and lightweight items such as dishes, crystal ornaments, etc.

Free-standing display cabinets are designed to show off small collector's items, books or other valuable pieces.
Display cabinet frames: wood, metal or glass
Glass frame display cabinets
Display cabinets used only to hold decorative items are generally made
entirely of glass
, and may feature a very discreet metal frame or even no frame at all. As such, they will require
regular cleaning
as dust and marks quickly show up on glass.
Cylindrical glass cabinets, in particular, offer a modern way to show off your items
at their best.
Wooden frame display cabinets
Cabinets used to function as
bookshelves
or general storage are often equipped with a
wooden frame
, which should be chosen to match the rest of your furniture.
However, from
imitation wood to solid wood or even a stone effect
, there's a material out there for everyone.
If you go for
solid wood
, you can also
choose from a range of finishes including waxed, aged, varnished or whitewashed
.
Metal frame display cabinets
If you're more into industrial-style décor, a
display cabinet with a metal frame
will fit perfectly into your space.
The frame will usually be painted white or black and tends to
feature a minimalist design for a more modern edge
. These frames are usually welded or held together with rivets.
Lighting, locks and rotating shelves
Display cabinet features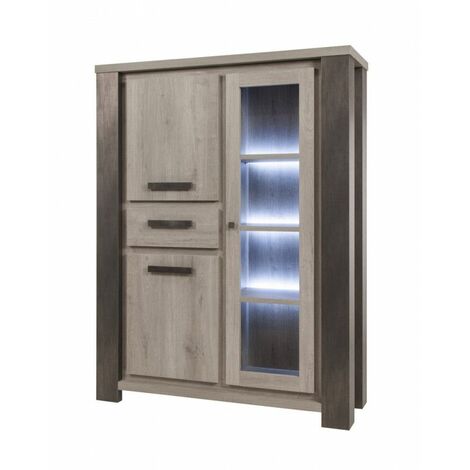 Rotating shelves
Most
display cabinets are stationary
and
do not contain any moving parts
. However, collectors really hoping to show off their treasures can choose a model fitted with
a mechanism designed to rotate the shelves
. You can even adjust the length of the rotation cycle as well as the
rotating speed
.
Wheels

Display cabinets can be fitted with hard-wearing wheels to make them easier to move around. In order to avoid any accidents, these models are also fitted with brakes.


Light-up display cabinets

If you want to show off your collections to the best of their advantage, why not go for a light-up cabinet? Each shelf can be lit up with an LED light strip or built-in spotlights can be used to highlight your individual objects.


Locking display cabinets

If you have a few valuable items, it's a good idea to keep your belongings safe with a display cabinet equipped with a classic lock and key system or a combination lock.
Choosing the right type of glass for your display cabinet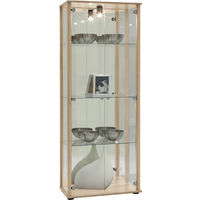 When purchasing a display cabinet, it is also important to think about the
type of glass
it is made from. In order to make the right choice, consider the following factors:
thickness: the thicker the glass, the more hard-wearing it will be;
glass type:

classic glass: measures approx. 2 to 8 mm; will shatter into sharp pieces if broken;
tempered glass: this glass will break into tiny, blunt pieces if smashed; a good option if you have young children;
laminated glass: made up of two sheets of glass separated by a plastic film, this material will remain in one piece if broken but is not very common;

colour: transparent, smoked, opaque, engraved.
Display cabinet shapes: column, rectangular or square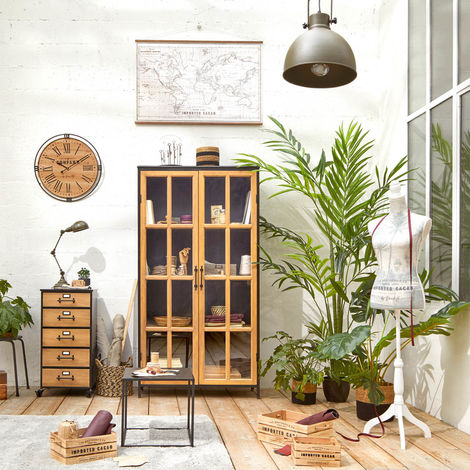 The shape of the display cabinet will depend on where it will be set up.
Square-shaped tall cabinets work well in narrow spaces. These models are a popular choice nowadays.
Column or cylindrical display cabinets: allow a 360-degree view of all items inside but do require regular cleaning as they are generally made entirely of glass.
Rectangular display cabinets: these models are usually made up of two square cabinets with two doors and are best suited to large rooms.
Did you find this guide helpful?
Guide written by:
Tess, Conseillère déco & peinture, Les Landes 64 guides écrits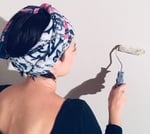 Moi c'est Tess, 27 ans, cela fait 7ans que je suis dans le monde du bricolage et plus particulièrement dans celui de la peinture et de la décoration. Passionnée d'écriture, j'ai trouvé comment joindre l'utile à l'agréable ! Me lancer dans la rédaction et pouvoir porter conseil à des personnes novices en déco (ou même à des personnes plus expérimentées), est un réel plaisir pour moi.


J'aime partager mon savoir faire et mes expériences afin de vous conseiller au mieux dans vos moments bricolage.
The products related to this guide