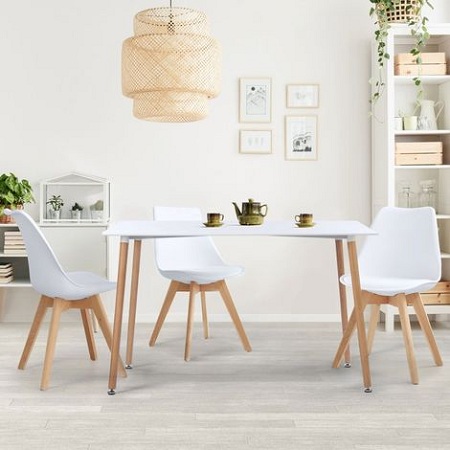 Dining table buying guide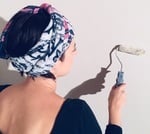 Guide written by:
Tess, painting & decorating consultant, Brighton
48 guides
Essential for gathering friends or family round for meals, dining room tables come in a range of styles, materials and sizes. But from wood, metal or laminate to various table top or leg designs, it can be hard to make the right decision! Read on for our top tips on choosing the best table for your dining room.
Important features
Dining table style
Dining table shape and size
Material care requirements
Convertible tables
Key criteria for choosing a dining room table
---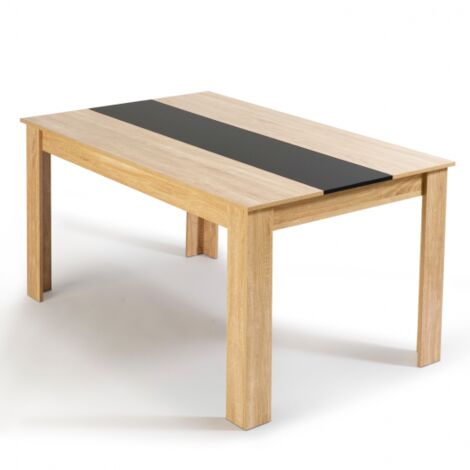 Essential to every dining room, dining tables come in a range of styles and finishes. Of course, you will have to make sure your dining table matches your style, but you'll also have to consider various technical features.
Your choice of dining room table will come down to the following factors:
style: traditional, industrial, Scandinavian, retro, rustic, designer;
shape: round, square, rectangular, oval, triangular or more original forms.
size: number of seats;
care requirements: basic, moderate, difficult;
whether or not you require a convertible table: height-adjustable, extendable or foldaway.
Explore the ManoMano catalogue
Dining room table
Choosing a dining room table style
You will have to start by considering the design of your table in relation to the rest of your interior. It is essential that the table blends into the room and doesn't look out of place.
Traditional dining tables
---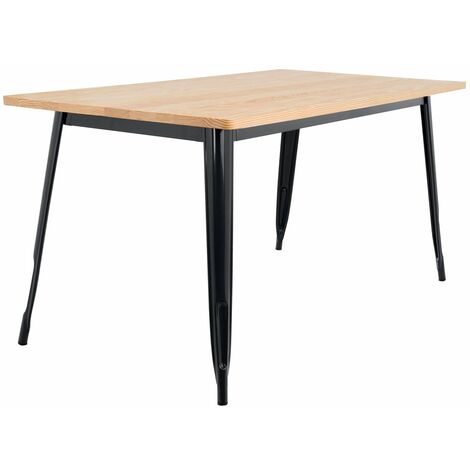 Traditional dining tables are rectangular in shape with four basic legs. They are usually made of wood and come in fairly neutral tones.
These tables look great in warm and cosy contemporary-style homes.
Industrial-style dining tables
---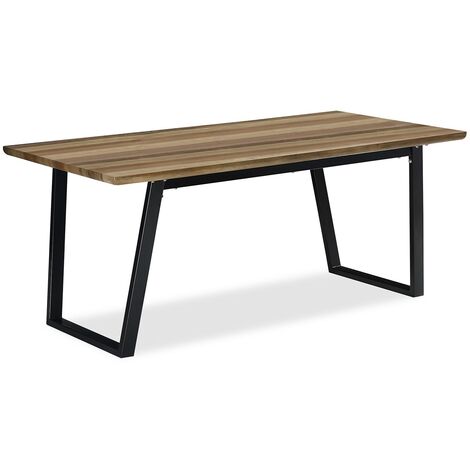 Industrial-style tables usually feature a metal frame with a glass or wooden table top. These tables work well as part of a loft or warehouse-style décor.
Scandinavian-style dining tables
---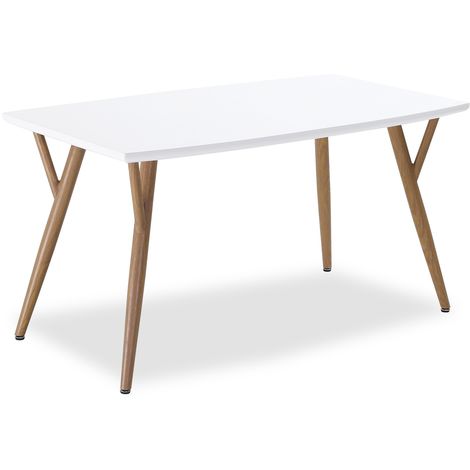 These tables are generally equipped with a rounded table top, which is often white, and 3 or 4 tapered legs made of light wood.
Retro pop art-inspired dining tables
---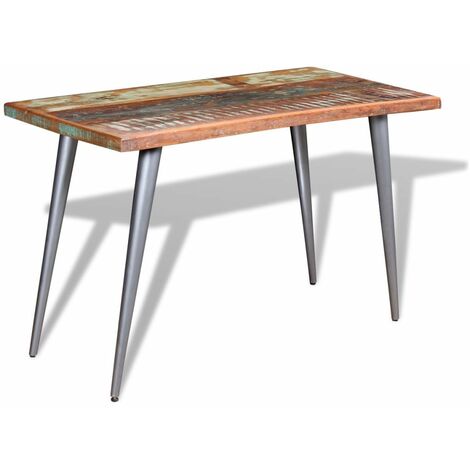 Made of coloured plastic, a pop art-inspired table will bring a touch of freshness and vitality to your room.
Rustic-style dining tables
---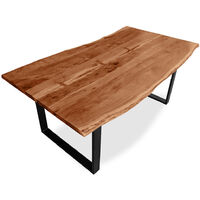 Made of solid cherrywood, oak or beech, rustic-style tables are generally large and heavy.
Designer dining tables
---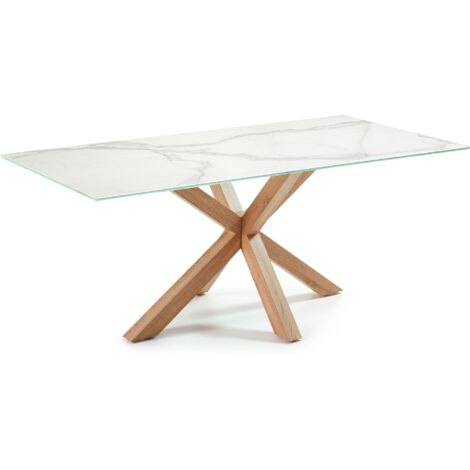 Available in a range of shapes with contemporary-style legs, dining tables are best in minimalist and bright rooms.
Explore the ManoMano catalogue
Tables
Dining table shape and size
---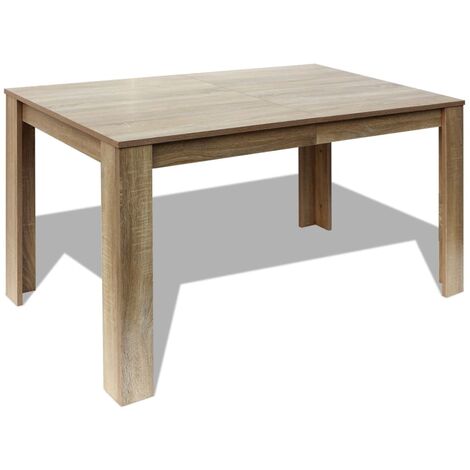 The shape of your dining table will depend on your tastes and the amount of space you have to fill:
round tables are great for small spaces and help to soften the look of the room;
square or rectangular tables bring harsh lines into a room but work well in all types of spaces;
oval tables fit well in medium-sized or narrow rooms. They help to add depth to a room;
triangular tables are only suitable for spacious rooms. They provide original style and a modern feel;
designer tables in more original formats work best in large, minimalist-style rooms.
The legs of the table also play an important role in the overall appearance of the piece. From traditional to x-shaped, hairpin or even single table legs, there's a table leg design to suit all tastes!
It goes without saying that the table must be the right size for the room, but it must also be able to seat the number of guests you tend to invite over. Of course, the bigger the table, the more people it will be able to seat. Tables are generally categorised by the number of people they are designed to serve:

2-4 seats;
4-6 seats;
6-8 seats;
8-12 seats.
Caring for your dining room table
It's important to familiarise yourself with the type of care required by each material before making your final decision.
| | | |
| --- | --- | --- |
| | Moderate care requirements | Difficult care requirements |
| Wood composite (laminate, melamine coating, etc.): shock- and scratch-sensitive | Solid wood: regular care using a wax, oil or other specialist product | Glass: finger marks and dust will show up easily; requires almost daily care using glass-cleaning products |
| Metal: be careful of scratches | Ceramic: easy to clean but fragile (risk of breakage) | Lacquer: marks and dust show easily |
Convertible dining tables: a handy solution for small spaces
---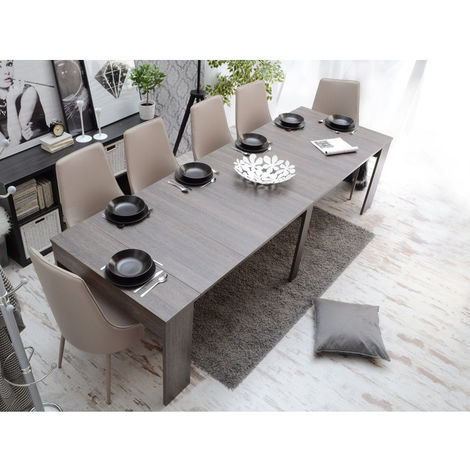 Practical for more compact rooms or to save room in a larger space, convertible tables are designed to be folded down or tidied away once you've finished eating.
Here are the main types of convertible tables and their features:
dining tables designed to be converted into coffee tables. These tables are equipped with a handle that allows you to adjust the height of the table depending on the situation;
foldaway tables: as the name suggests, these tables fold down for easy storage;
extendable tables: designed to take up little space once folded, these tables can be fitted with extension leaves to match the number of people dining.
Guide written by:
Tess, painting & decorating consultant, Brighton, 48 guides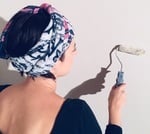 The products related to this guide