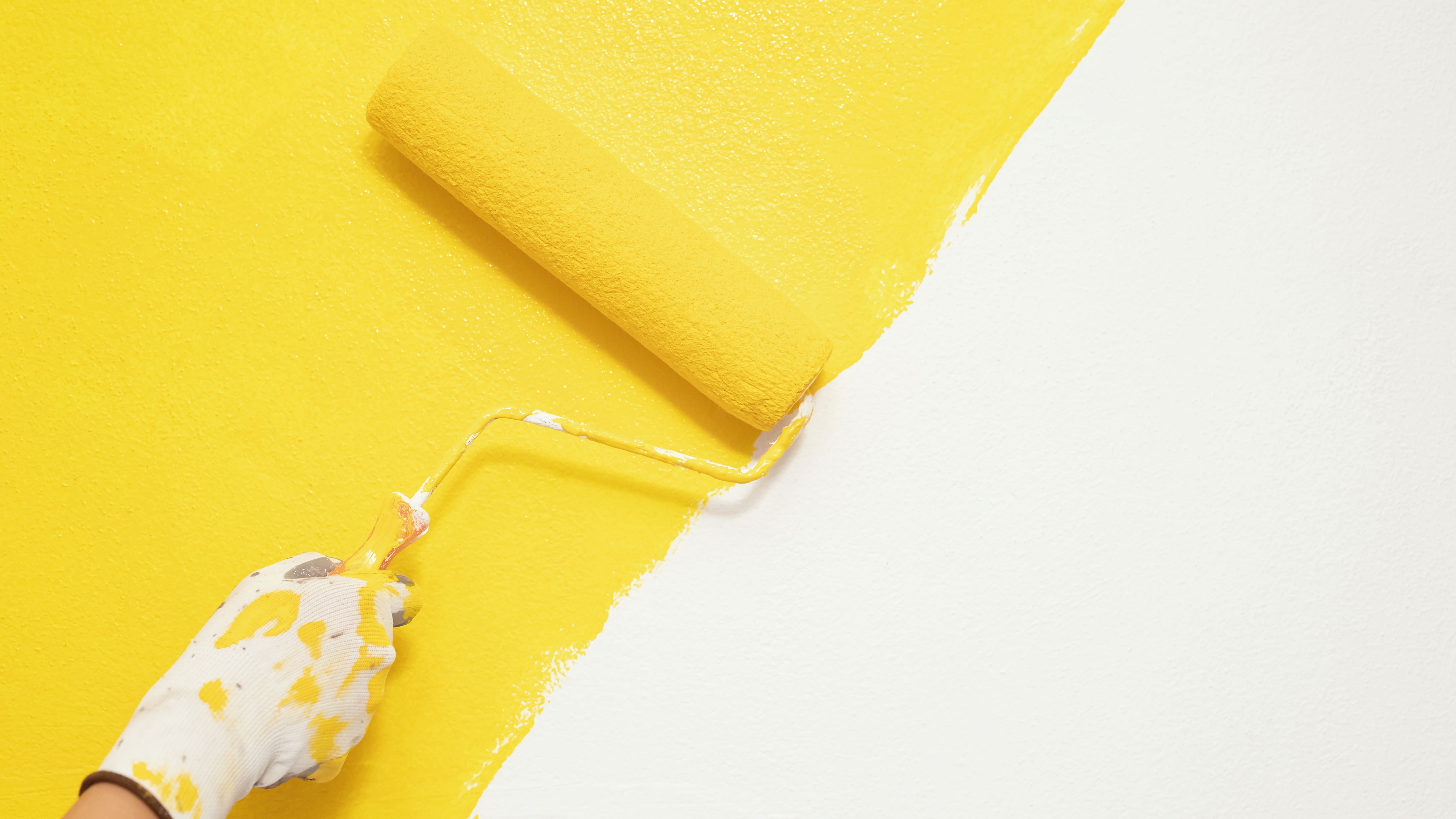 Decorative paint buying guide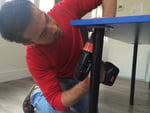 Guide written by:
Sebastian, self-taught DIY-er, Exeter
216 guides
Decorative paint can really spice up an interior. Lacquer, patina and other specialized paints will lend your furniture and walls a contemporary, rustic or high-fashion look. From sandblasted, aged, sparkling and metallic effects to spray or stencil application, here are our top tips for choosing!
What different types of decorative paints are there?
Forget for just a moment your grandmother's familiar wallpaper or that bottomless pot of off-white emulsion in the shed, and open your mind to the world of metallic effect paints, glittery varnishes and ceruse-effect patinas. Shun the ordinary and open your eyes to new colours - and you'll find yourself with a huge new choice of decorative products!
---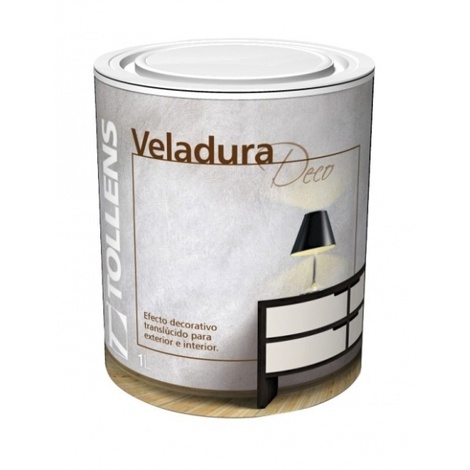 Primer or base coat 
Primers and base coats are specialized paints used to prepare surfaces for a second coat of decorative paint. These paints allow you to even out, solidify and smooth your surfaces with a beautiful coat of white, improving the adhesion of subsequent layers of paint. Some surfaces require special primers - PVC, aluminium, lime paint etc.
Effect paints
Effect paints give you free rein as regards decorative painting! Matt, gloss, satin, glittery, metallic or with a waxed concrete effect - the only limit is your own boldness!
Aerosol paints
Aerosol paints are suitable for small to medium surfaces, and offer a taut, uniform and very clean finish. You'll also find several types of technicalpaints like those resistant to very high temperatures available in this format (very useful for radiators etc).
Lacquers
Tinted or clear, lacquers protect the surface to which they're applied and bring shine, character and modernity to your interior.
Patina
Patina makes it possible to simulate the effect of time without having to wait 50 years - very practical when designing your interior, I'm sure you'll agree.
Stencils
For an even more original look, get hold of some stencils! Write your children's names on the walls - or the name of the room in case your memory fails you!
Gilt
Applying gold leaf to your furniture or ornaments can produce a beautiful and prestigious effect... If you're into that sort of thing!
Explore the ManoMano catalog
Metallic effect paints
Which decorative paint for which application?
---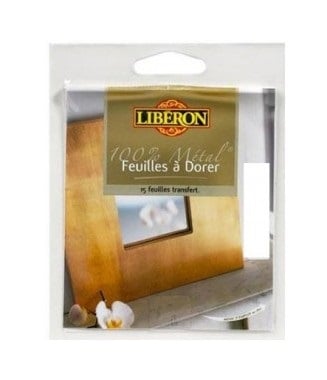 Once you're set on a particular decorative effect, the next thing you need to do is check the alignment of Venus with the Centauri constellation to make sure your paint will last!...Or, if you're more of a rationalist, you can begin by considering the surface you plan to apply your paint to.
Application on walls
To properly apply a decorative paint on your walls, especially if it's transparent, you'll usually need to start by applying first coat of primer. Only then will you be able to apply your decorative paint for optimal results!In some cases you can finish off with a coat of protector that will improve the durability of your decorative painting. Consider the availability of this kind of finishing product when choosing your paints!Important: don't paint on wallpaper unless you want a disaster on your hands. Also, don't forget to sand, degrease, dust, wash and dry your walls before painting.
Kitchen and bathroom application
When redecorating kitchen and bathroom furniture, walls, worktops and floors, look to moisture-resistant, washable and / or specificpaints specially designed for kitchen and bathroom use. Kitchen and bathroom paints contain additives to keep out moisture or condensation; specialized worktop etc. paints contain a pigment base along with a layer of protective varnish which makes them resistantto typical wear and tear.
Application on furniture or ornaments
Patina, gold leaf and glittery varnishes are often applied to these less typical painting surfaces. You can use a brush to colour such smaller areas, although spray paints will make your work much easier and also give a cleaner result. The wide range of finishes and colours available in aerosols lets you be as bold as you like, on just about any material. You'll also find available in aerosols technical paints and varnishes specially designed to decorate radiators, pots, heatingpipes, lamps, DIY tools, bicycles, motorcycles, electrical appliances etc. There are even temporary spray paints for the undecided!
Finishes and protection
You can also choose to protect a surface that's already been painted or has a feature you like - an aged look, hand drawn details, etc. In this case, go for a transparent protective lacquer or varnish (also available in an aerosol), letting you preserve the original appearance while giving it added protection. For the more adventurous, you can even get glittery protective varnish.
When you've decided on your decorative paint, taking the surface into account, you'll need to think about application technique. This is the second and last major consideration you need to make.Not all paint products are applied with a brush or a roller. For example, you might have to contend with a trowel, a spalter (a large, wide brush), stencils or aerosols that require dexterity to be used properly. Pay attention to the instructions for use on your paint products to make sure you're happy with the necessary tools and techniques. Of course it's never too late to learn a new skill!
Explore the ManoMano catalog
Paint
Final advice for choosing your decorative paints
---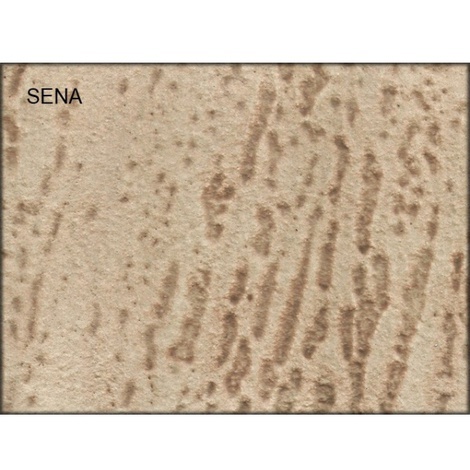 To help you choose, why not begin by exploring the range of decorative effects available to you? Look for examples, illustrations, photos of other people's renovation projects...Once you've made choice, check the compatibility of your product with your intended surface (especially its adhesion) and use a primer if necessary.Once again, make sure that you're definitely happy with the application technique. In most cases, just read the instructions and you can't go far wrong. All you have to do is spread it all over... But no overspill!
Learn more about interior decoration...
To find out more about interior decor, follow our editors' advice and check out their other guides:
How to choose your compressor?
Guide written by:
Sebastian, self-taught DIY-er, Exeter, 216 guides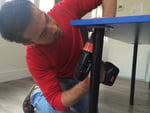 Redo a roof with wooden beams? Check.Advise Mister everybody in the DIY shop? Check.Redo the bathroom plumbing? Check.Fit together, build the walls, paint a partition, throw my hammer in a rage thinking that it will fix the problem? Check. The DIY motto ? Learning is better than delegating… well, it's also a question about your wallet! The satisfaction? The beer at the end of the job! What do the best have in common? The influence of Gyro Gearloose, Mac Gyver and Carol Smiley depending on your generation, a good dose of curiosity, a average hand-eye coordination and a taste for risks… and if it doesn't work, try again! Advise you? I'll do my best!
The products related to this guide