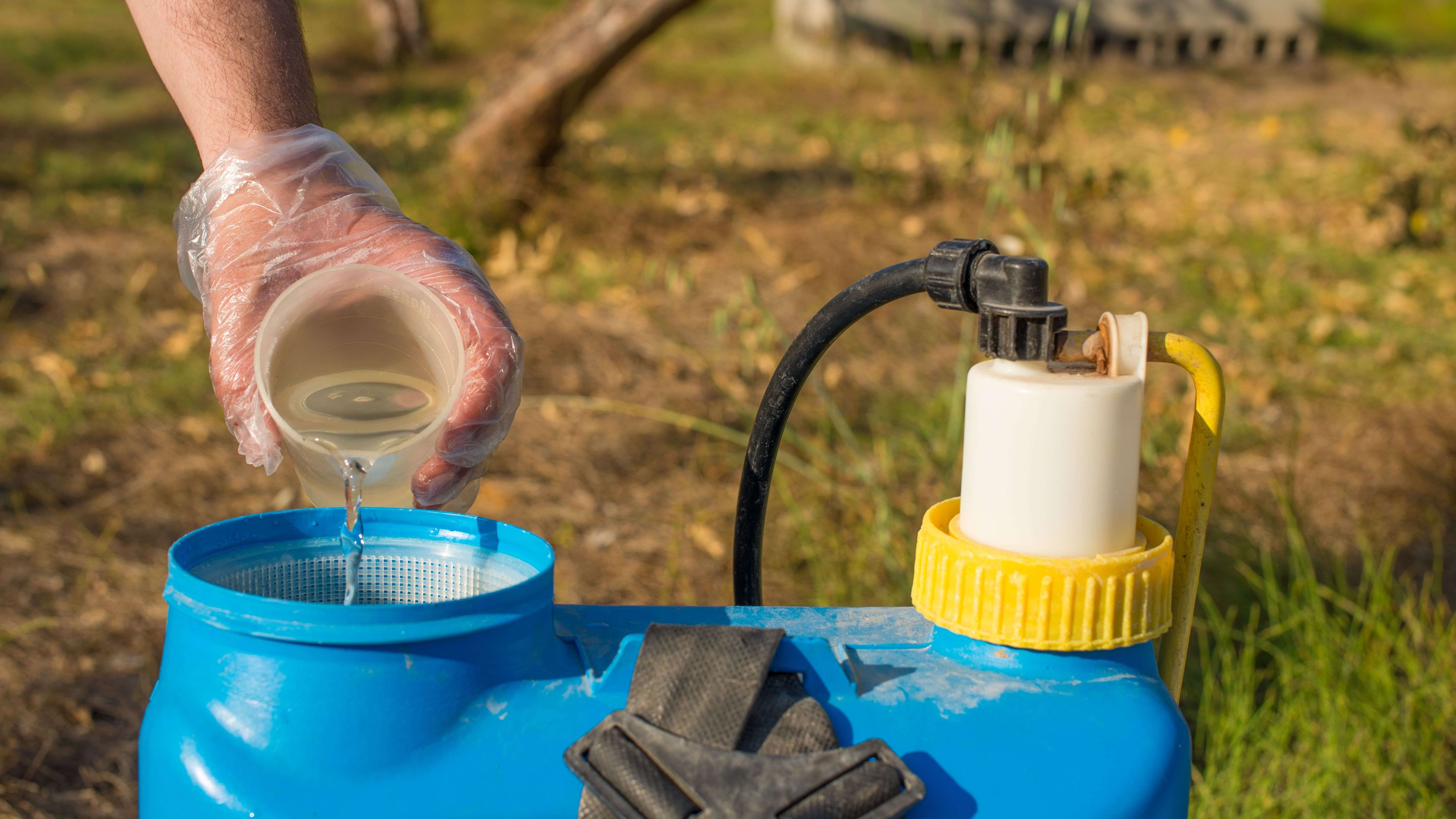 Crop sprayer buying guide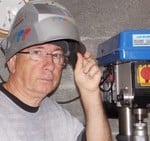 Guide written by:
Michael, Professional and passionate welder, Sheffield
73 guides
A backpack-mounted sprayer is highly convenient in agricultural use or for spraying chemicals. Just pressurize and you're ready to spray! Petrol, electric and manual sprayers are all useful for spreading insecticide in your garden or antifoamer on your roof in a fine mist or a continuous jet.
What is a crop sprayer?
---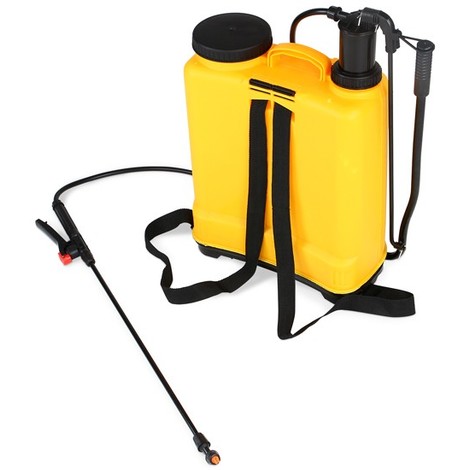 A crop sprayer is a device designed to spray liquids onto matter such as plants. Different volumes are available to cover a range of uses. Sprayers can be mechanical, electrical or fuel-powered. Apart from the smallest hand-held models (just consisting of a trigger spray system), all sprayers are composed of:
A variable-volume reservoir filled with the spraying liquid
A shoulder strap
Back straps (models of about 15 l);
A pipe of variable length;
A lance with a trigger ;
Nozzles of varying diameters;
A pressurizing system which, if mechanical, will have a handle or lever depending on the model.
Explore the ManoMano catalog
Crop sprayer
What different types of sprayers are there?
All sprayers are designed to spray some type of product onto a surface; the models differ depending on the liquid and quantity to be sprayed.
---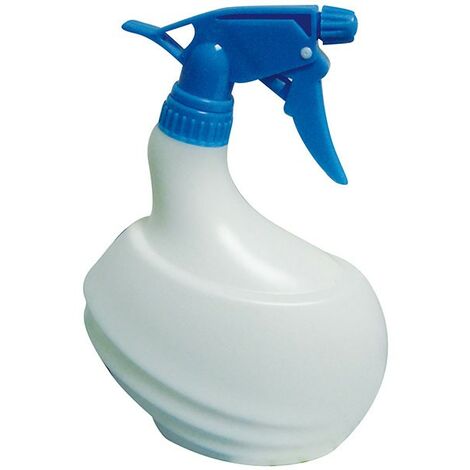 Trigger sprayer
Generally small in capacity (0.5  to 1 l), the trigger sprayer is made of plastic, it sprays directly in response to repeated operation of the pump trigger just like a commercially available window cleaner spray. It is intended for small-scale treatment.It can be used as a vaporizeron the leaves ofcertain plants requiring this kind of treatment (e.g. bonsai, ficus).
Pre-pressurized crop sprayer
---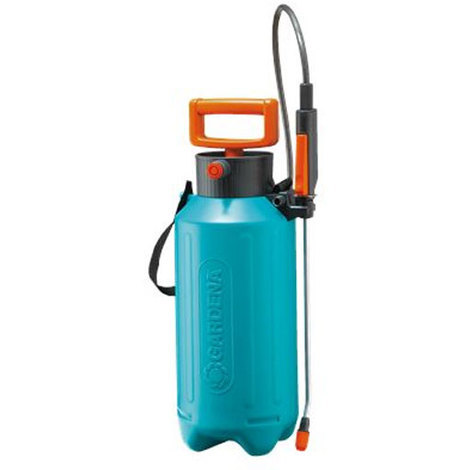 Comes in handheld, handle and backpack models - carried on the back via straps. Capacity varies from 2 to 12 and sometimes up to 20 l. This type of sprayer is well suited to vegetable plots, gardens and certain types of household maintenance. It is capable of treating large areas. After filling the tank with the spraying preparation (water plus active product) and sealing it, you just need to pump until you feel an elastic resistance,a sign of good pressurization. Using the lance and controls, plants or equipment to be treated are sprayed continuously for several minutes.Depending on the work you want to do, a hand-held device with a capacity of 2-8 l might be sufficient. A larger sprayer worn on the back, with a capacity of up to 20 liters, gives more autonomy of use. Be careful to avoid overfilling - part of the tank must remain emptyto ensure air compression.
---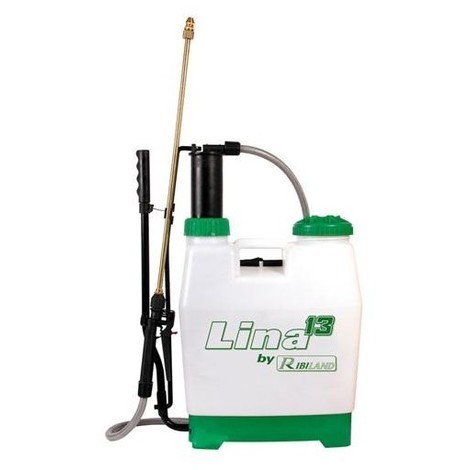 Continuous pressure sprayer
This is another form of backpack sprayer system used by continuous pumping of a side lever.Often recommended for weeding, it comes with specific accessories.
Electric or battery-powered sprayer
---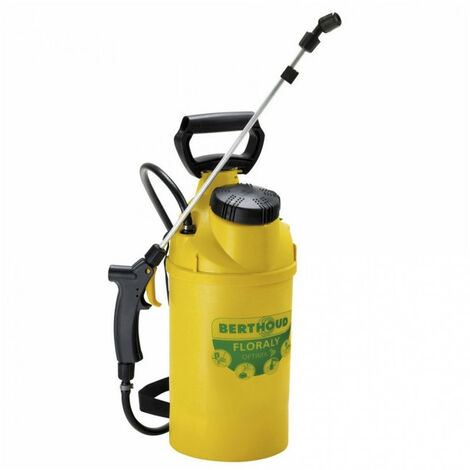 A more sophisticated device offering a higher level of user comfort.The electric sprayer is powered by rechargeable batteries, and can be pre-pressurized or continuous.
Sprayer on wheels
---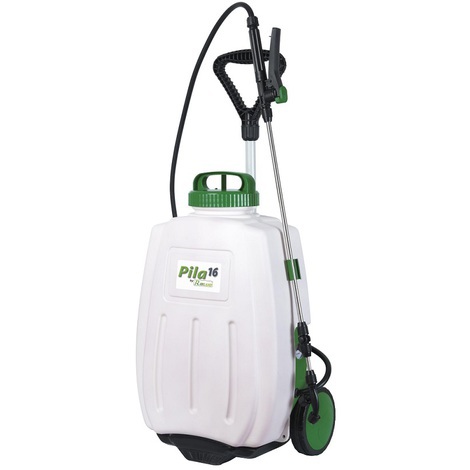 A useful option if you suffer from back pain as it's very easy to manoeuvre! The only downside is the more substantial financial investment which may seem hard to justify. But why not treat yourself and prioritize comfort... It can only be a good thing!
Explore the ManoMano catalog
Plants
What's a fuel-powered crop sprayer?
---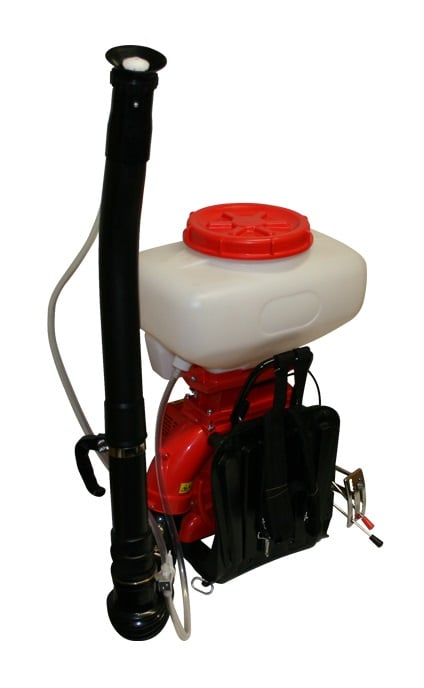 Often used for large surface areas (vines, lawns, olive groves, fruit trees), these models can offer an impressive 12mrange of action which makes them essential equipment for professionals.
Changing the nozzle on the lance lets you distribute powder or seeds rather than liquid.
The device's weight is typically 10-12kg empty - you then have to factor in about 20 l of product. In other words, you need strong shoulders to use one, but considering the service it'll give you, it's well worth the effort. In addition, substantial flow rates of up to 3 l/min mean the weight doesn't stick around for long!
The largest models of thermal crop sprayers are wheeled and weigh around 27kg empty. They can spray at 15 l/min, contain 50 l of product and work at 16B pressure using convenient 10m hoses.
Sprayer engines are 2-stroke, meaning you need to make a mixture (petrol + oil) in advance and carry out regular maintenance (filter, spark plugs, winter storage etc.). These machines are started witha ripcord and can make considerable noise - protect your ears with a protective helmet!
Is sprayer quality important?
---
Chemical products can be dissolved in water or used in pure form. Whether it's a natural concoction such as nettle, tomato, presle or fern manure or a synthetic preparation or anti-foam treatment, you're essentially playing the chemist! And as an expert you are aware that the finer the spray, the more effective the active ingredients in your preparation. Hence the benefit of a careful choice of lance and consequently of sprayer.It's best to get a model the comes with several different nozzles.
Explore the ManoMano catalog
Sprayer
Choosing your sprayer according to the treatment agent
---
For the simple reason that some products are corrosive and can damage the seals of your sprayer and hinder pressurization, don't use a standard sprayer if using aggressive treatment agents.Check that manufacturer documentation mentions the use of aggressive or corrosive chemicals before purchasing a sprayer.
Tips for choosing and using your crop sprayer
---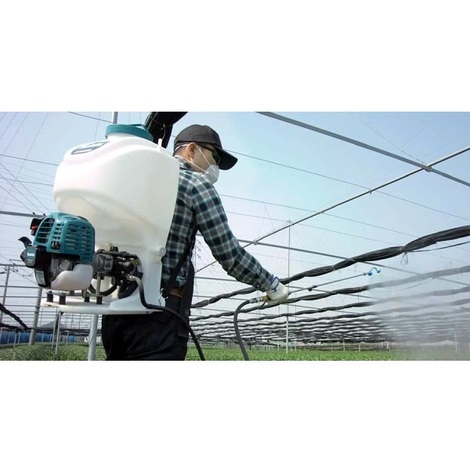 Choosing a sprayer is first and foremost about the surface areayou need to cover, the frequency of use and the type of product you want to spray.
Backpack sprayersare ideal for large, regular areas.Mechanical sprayers are reliable and economical and electric sprayers offer additional user comfort.Fuel-powered sprayers are intended for frequent use on large areas.Buying a well-respected brand of sprayer will ease your task of finding spare parts and consumables down the line. This argument holds a lot of weight if you plan to use your sprayer regularly since it is a device whose functioning depends on intact seals and specific plastic parts.Before setting about your spraying, don't forget to read the manufacturer's instructions and pay close attention to the safety icons on the packaging of treatment agents. These will tell you what kinds of protection you will need when using the product in question: mask, suitable gloves, overalls, goggles.
Keep out of reach of children and do not leave product in the tank; rinsing with water isessential.
Guide written by:
Michael, Professional and passionate welder, Sheffield, 73 guides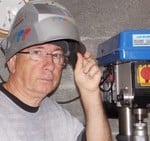 I was trained as a pipe worker and a pipe-welder and after having traveled for 35 years working around the UK, I became the head a metal shop and then a designer and in the end the head engineer. I have designed and built a workshop where I make metal sculptures: I managed to find a piece of paradise where I can to let my imagination run wild. Auctions and garage sales are no secret to me. I find unusual objects and old tools there that I collect or transform into works of art. I also like decoration, painting on canvas, and gardening. I am developing new technologies concerning tools. To share my passion and humbly advise you in your choice of materials is a real pleasure.
The products related to this guide