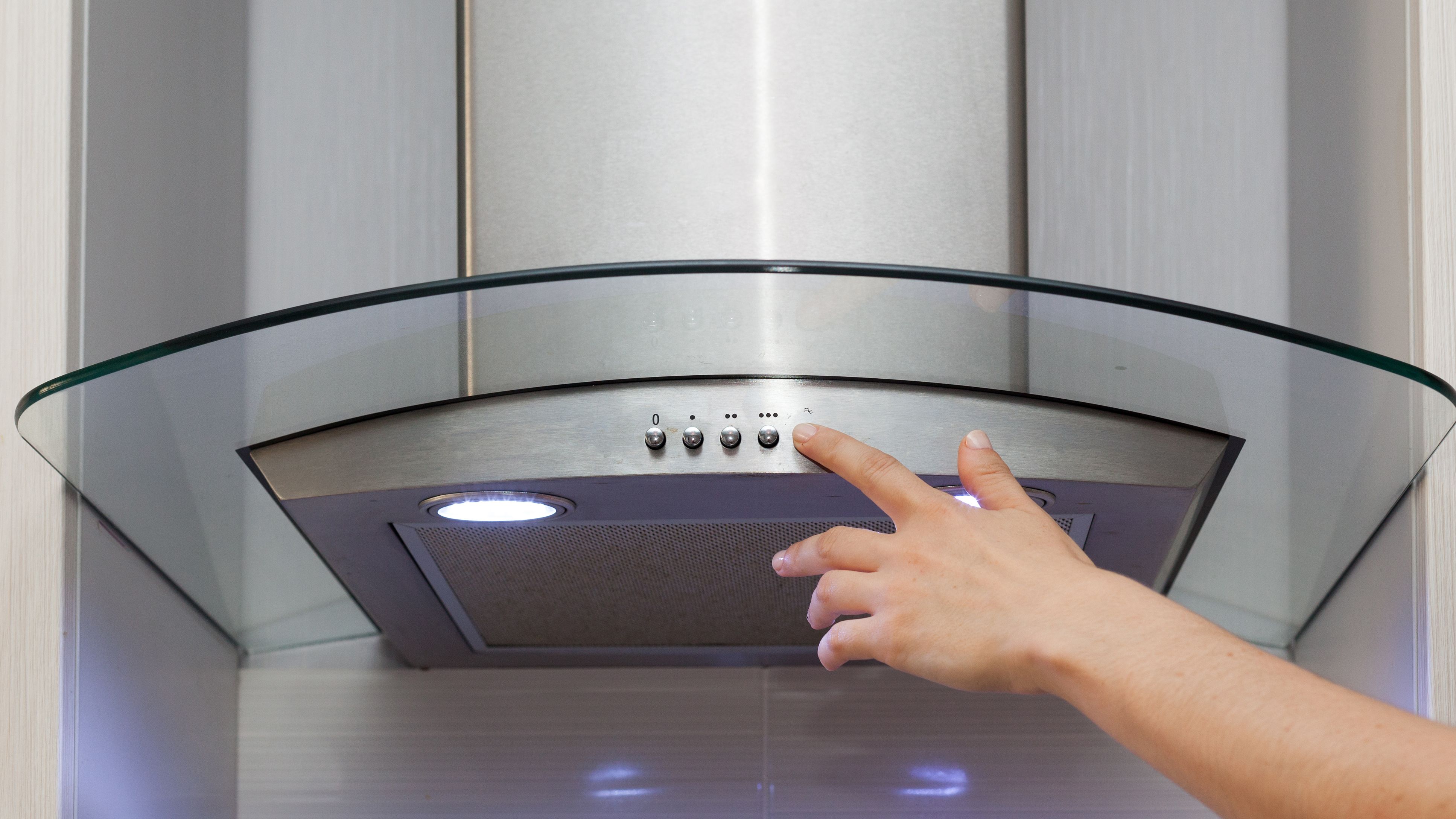 Cooker hood buying guide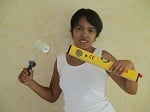 Guide written by:
Holly, self-taught DIYer, Cardiff
22 guides
A cooker hood draws in, filters and removes any odours and grease generated while cooking. Whether you go for an island, integrated or designer hood, every hob needs one! In order to make the right choice, you'll have to compare the airflow, extraction rate and filter type of different models. Read on for our top tips!
Important features
Integrated or built-in canopy hood
Pull-out or visor hood
Wall or island hood
Ducted extraction or recirculation
Airflow
Sound level
Grease and charcoal filter
Hood cover
Dimensions
Four key criteria for choosing a cooker hood
There are four main criteria to consider when selecting a cooker hood:
Type, depending on installation requirements and personal taste.
Dimensions, depending on the type of hood and installation requirements.
Extraction method, whether or not it connects to the outside via an exhaust duct.
Airflow, determined by the type of hood and size of the kitchen.
1. Types of cooker hoods
---
Cooker hoods come in several types:
Integrated hoodsor built-in canopy hoods blend in perfectly; built into a cabinet, they can be retractable or fixed.
Pull-out or telescopic hoods are modern and sleek; they are mounted underneath a cabinet.
Visor hoods are simple and modern; they come as independent units which are basic and very easy to install.
Designer wall or island hoods for fans of slick design; installed on the wall or above a kitchen island.
2. Cooker hood dimensions
Integrated and pull-out hoods must always be sized in accordance with the kitchen unit they are built into.
Visor, wall and island hoods offer more freedom in terms of installation.
Cooker hood dimensions generally range from 60 to 90 cm.
3. Cooker hoods: extraction method and rate
Cooker hoods operate using two methods of extraction which can be combined within the same model:
Ducted extraction system (requires an efficient exhaust duct): Airflow = Kitchen volume x 10
Recirculation system (operates through a closed circuit, less efficient): Airflow = Kitchen volume x 20
4. Extraction to noise ratio
Recirculating hoods generate more noise than extractor hoods. The general levels range from:
35 dB for the quietest (at minimum speed).
45 dB for average (at minimum speed).
55 to 60 dB at maximum extraction speed.
The role of a cooker hood is to create a healthy environment by removing the steam, grease and pungent odours caused by cooking. Additionally, they can also add a decorative touch to your kitchen, provide spot lighting and contribute to cleaner air. They can bit fitted above the hob, built into a kitchen worktop or placed over a free-standing cooker. Cooker hoods comprise filters (charcoal and grease) which must be replaced on a regular basis.
Explore the ManoMano catalog
Filters
Integrated hood or built-in canopy hood: what's the difference?
Blending into the decor of your kitchen, built-in hoods are hidden away for complete discretion. There are two kinds of built-in hoods: integrated hoods and built-in canopy hoods.
Integrated hoods
---
Integrated hoods are concealed within a unit located just above the cooker.They are automatically activated when the pull-out door is opened.
Built-in canopy hoods
---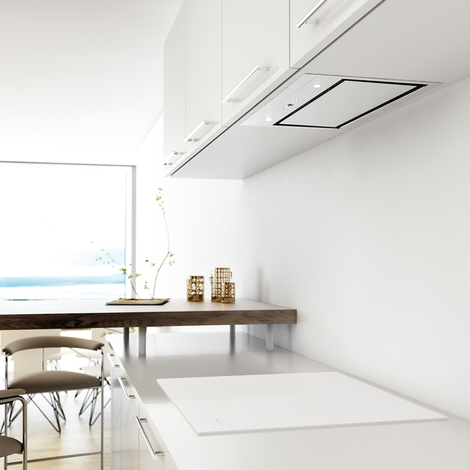 Built-in canopy hoods are fitted on the underside of a cabinet or decorative chimney.Two units can even be incorporated into the same cabinet or chimney for greater extraction power. This is the option to choose if you have a large kitchen.
Main advantages of a pull-out hood
---
Pull-out or telescopic hoods provide a contemporary look and are placed underneath a kitchen cabinet while theirmotors are concealed within the unit.They are just as discreet as integrated hoods as only theouter panel is left on show when the hood is not in use. To activate a pull-out hood, simply slide the panel towards you, as though you were opening a drawer.Pull-out hoods fit easily into already fitted kitchens and are even suitable for large spaces as the sliding telescopic rail means these units can be extended for more efficient extraction.
Explore the ManoMano catalog
Pull-out hoods
Benefits of installing a visor hood
---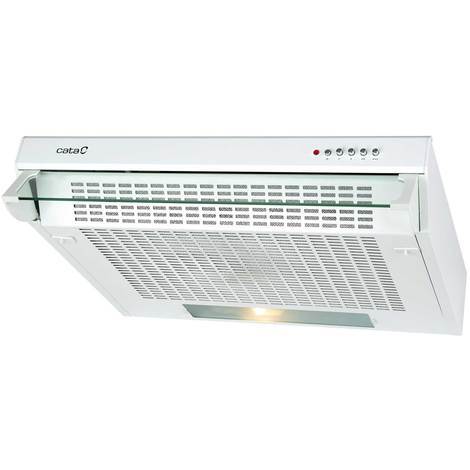 Thanks to their basic shape, easy installation and ability to adapt to all styles of kitchen, visor hoods are some of the most popular models on the market.
Visor hoods are mounted flush on the wall, under a storage unit above a cooker or hob. While the vast array of shapes (flat, circular, trapezoidal or curved) and materials (glass, aluminium, enamelled steel...) on offer gives you lots of options, your choice is fairly limited when it comes to size.
Visor hoods only come in two sizes: 60 cmor90 cm in width. Their extraction capacity is limited, so they are only recommended for smaller kitchens. That said, most visor hoods have filters or a twin motor, which will improve performance.
Explore the ManoMano catalog
Visor hoods
Add a touch of style to your kitchen with a designer hood
With a wide variety of shapes, materials and sizes, designer hoods offer a great deal of freedom when designing the layout of your kitchen. These hoods strike a perfect balance between design and functionality. They can be fitted onto a wall (wall hood) or attached to the ceiling (island hood).
Designer wall hoods
---
Designer wall hoods are installed above the hob, like other types of cooker hoods. If you love unique shapes such as trapezoids, half moon shapes or triangles, then a designer wall hood is your best bet.If you're a bit short on space, opt for an angled hood. The main advantage of a wall hood is that it offers a large surface area when it comes to air extraction.
Island hoods
---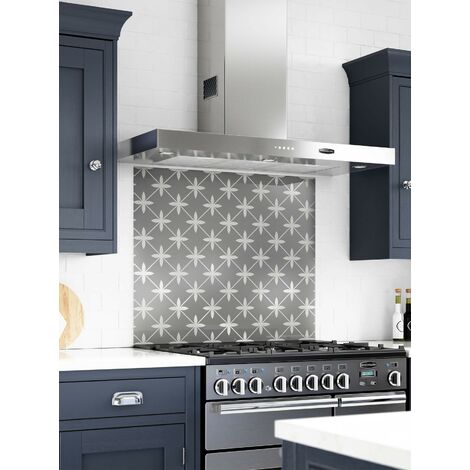 Island hoods are fitted on the ceiling, just above your island cooker. This is the perfect choice if your cooking area is in the middle of the kitchen.The extraction capacity of these models is even greater than that of a wall hood. Their position on the ceiling requires a dual power supply: an electrical connection from the floor to power the cooker and another from the ceiling to power the hood.
Cooker hoods: extraction methods
Cooker hoods use one of two methods of extraction to remove cooking vapours: ducted extraction or recirculation. Some models use both methods of extraction.
Ducted or vented extraction
---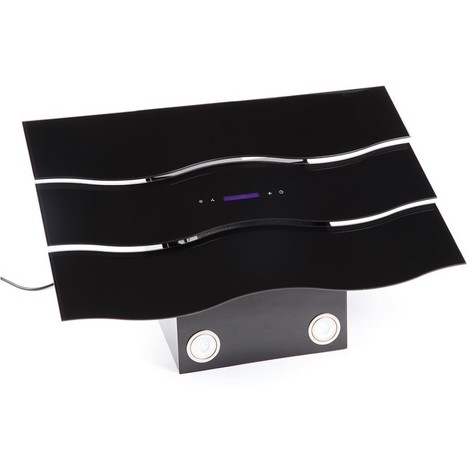 A ducted or vented extraction system sends smoke and water vapour out of the house via a ventilation duct. Before it is released, the air passes through an anti-grease filter to purify it. Therefore, only the odours and moisture are pushed outdoors (via the roof or side of a building). This system is perfectly suited to a detached house owing to the need forventilation and evacuation ducts.
Air recirculation system
---
Do you live in a flat where you won't be able to install any exterior air vents? Opt for a closed-circuit system instead. The air gets filtered through a charcoal filter and a grease filter before being sent back it into the room. However, the moisture will not be drawn out of the air. This type of installation causes a slight air imbalance and is noisier, so is not recommended if noise level is your primary concern.
How to calculate the airflow rate of a cooker hood
---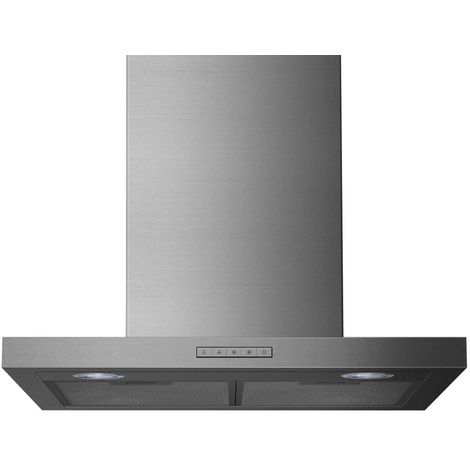 The airflow rate indicates the extraction capacity of a cooker hood and is measured in cubic metres per hour (m3/h). For the right level of air renewal, the airflow rate must correspond to the volume of the kitchen. The higher it is, the better it will be suited to a larger space.
Calculating the airflow rate of a cooker hood
Now it's time for some maths! To calculate the appropriate airflow rate for your room, follow this formula:
for a ducted extraction system, the airflow rate = surface x height x 10
for an air recirculation system, the airflow rate = surface x height x 20
Where do the numbers 10 and 20 come from? It's simple! First of all, cooker hoods renew air at a rate of around 10 to 12 times the volume of air in a room per hour. As such, a ducted hood requires an airflow rate that is 10 times greater than the volume of the room. A recirculation hood requires double that rate, meaning 20 times greater than the volume of the room.For example: a kitchen area of 9 m2 and a height of 2.5 metres requires a minimum airflow rate of 9 x 2.5 x 10 = 225 m3/h for extraction and 9 x 2.5 x 20 = 450 m3/h for recirculation.
Noise reducing tips for cooker hoods
---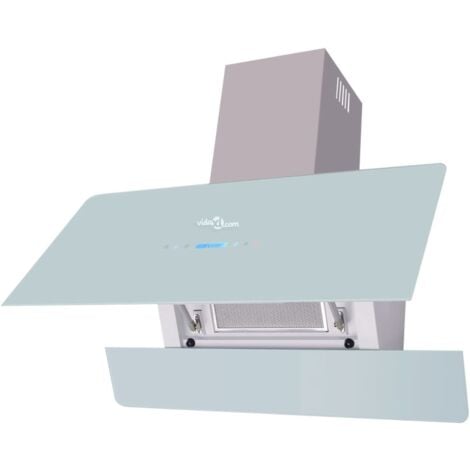 The noise level of an operating cooker hood is indicated in decibels (dB).The lowest sound level it can produce is 35 dB – but that's for the quietest models! The maximum noise level cooker hoods can reach and still be considered comfortable is around 55 to 60 dB. However, most cooker hoods are noisy and can reach up to 70 dB or even louder. This is definitely the main downside to extractor hoods To be honest, this can be hard on the ears in the long run!
Wish you could get a silent extractor hood? Luckily, there are a few ways to make this reality. In order to reduce noise, you can use cables to connect your cooker hood to a remote motor installed in a room you don't use as often. Another solution is to get a soundproof seal and add it to your the duct of your cooker hood.
Cooker hoods: charcoal and grease filters
As mentioned above, both extractor and recirculating hoods are equipped with filters. Grease filters are used in both systems while charcoal filters are only mandatory for recirculating hoods. Filters wear out over time which means they must be replaced regularly (though this depends on your cooking habits). Furthermore, a filter clogged with grease is flammable!
Grease filters
---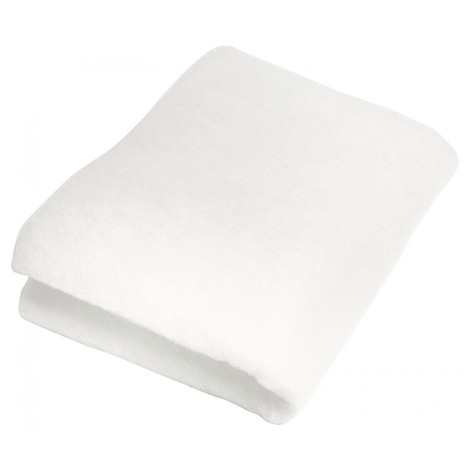 A grease filter, as the name suggests, captures the grease that is produced along with cooking fumes and steam. It can be made of metal (in which case the filter is usually washable) or, less commonly, a synthetic material (these models will need to be replaced every 2 to 6 months on average).
Charcoal filters
---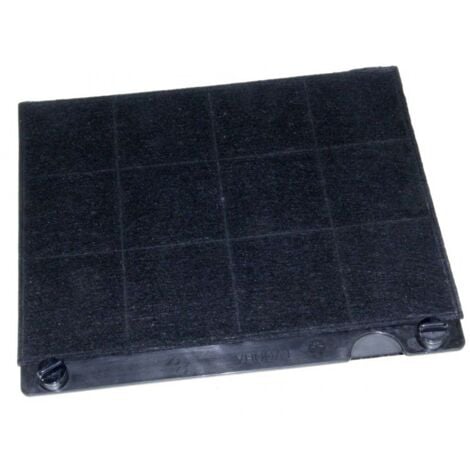 A charcoal filter is used in combination with a grease filter to reduce odoursand grease particles. Made up of activated carbon, these filters cannot be cleaned and should be replaced after 4 to 6 months. If you often fry and grill food, it's very likely that your filters will quickly get clogged! Some models supply filters with the hood. If this is not the case, they must be purchased separately.
Like the grease filter, the charcoal filter must be the right model for your hood. You will find the model references detailed in the specifications of your hood.
Explore the ManoMano catalog
Grease filters
Choosing a cooker hood cover
---
If you've chosen a designer wall hood with a recirculation system, you can replace the hood chimney with a stylish hood cover.Hood covers can be equipped with a charcoal filter to improve air recirculation.Cooker hood covers are specially designed for each model.
Choose your hood based on function and convenience
---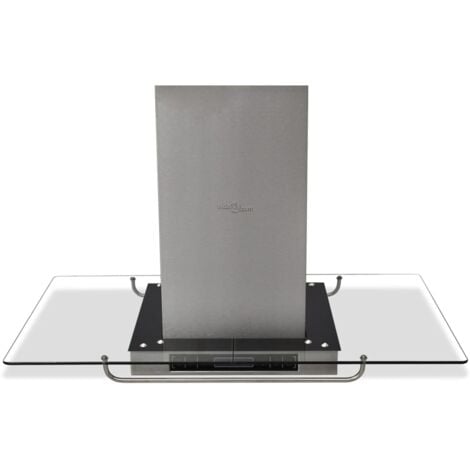 Is the design of your cooker hood particularly important to you? A designer hood alone will meet your needs.
For something more subtle, nothing beats a built-in hood.
Integrated hoods and pull-out hoods are perfect for kitchens that are already set up – as long as you have a cabinet above the stove, of course!
That said, traditional chimney hoods have stood the test of time as these models are both efficient and affordable.
Before making your purchase, be sure to select the right width for your needs (ideally, it should be wider than your cooker).Furthermore, consider your cooking habits carefully: if you cook a lot, an extraction hood will be a better choice than a recirculating hood as they provide more efficient air renewal capacity. Having the option of three or four speeds allows you to adjust the extraction ratebased on the amount of cooking vapours.Finally, when it comes to lighting, LED lights are the most efficient option, thanks to their low energy consumption and longer service life.
Guide written by:
Holly, self-taught DIYer, Cardiff, 22 guides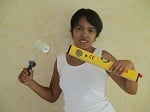 First of all, my studies have nothing to do with decoration or DIY as I was specialised in management. My passion in DIY started 5 years ago (very recently!) Everything started when we bought a house to renovate from floor to ceiling. As I'm a self-taught person, I started working on different house project both inside and outside. My husband helped me but the student soon overtook the teacher! And as there are a lot of green spaces in Creuse, gardening tools have no secrets for me. My friends and family often come to me for advice when it comes to DIY. Today, I want to share this with you!
The products related to this guide