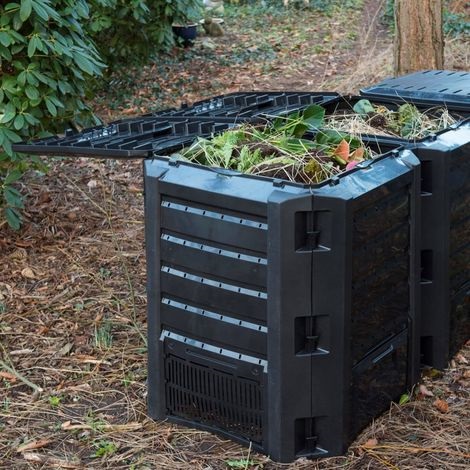 Composter buying guide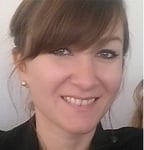 Guide written by:
Crystal, Owner of a small gardening business, Oxford
31 guides
Composting organic waste is a great way to produce a cost-free fertiliser for your garden. Compost bins, compost tumblers and vermicomposting bins are all great ways to create compost that can be used in organic gardens. From wooden bins to plastic composters, here are our top tips for choosing the right composter. 
Composter features
---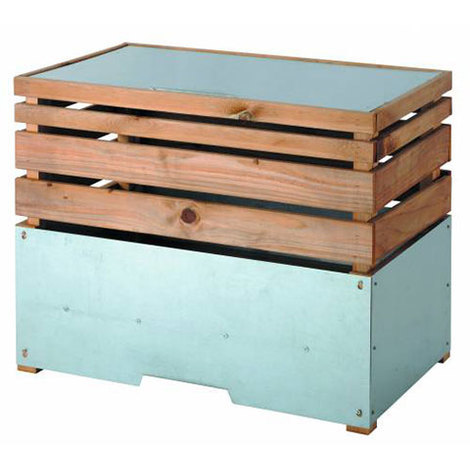 Compost bins are used to store organic waste which decomposes and breaks down to create compost. This process allows you to make your own entirely natural fertiliser which can then be used directly on your crops. A cost-effective activity, composting can be carried out at home using a composter specifically designed for small-scale composting.
Ventilation openings 
No matter what type of compost bin you choose, it must feature certain characteristics. A practical and effective composter will feature openings for:
gathering mature compost;
aerating the compost pile;
turning over the pile with ease.
Material 
Compost bins may be wooden or plastic. It is also possible to find models made of recycled plastic which is a more environmentally friendly option. If you want to make vermicompost, you must choose an opaque compost bin as worms do not like the light.
Composter prices 
Wooden compost bins are more expensive than plastic bins but they do offer higher quality. Plastic composters will last longer but are less attractive and less environmentally friendly. You can expect to pay anything from about £25 to over £200 for a compost bin; prices will vary depending on size and material.
Remember that when setting up a home composting system, the costs may not end with the composter. Some additional purchases (such as worms, lime, etc.) can add up. It's best to calculate your overall costs before getting started to avoid any unexpected surprises down the line.
Explore the ManoMano catalog
Compost bins
3 types of composter
Your choice of composter depends on the composting method you want to follow.
The three most common composting systems are as follows:
Compost bins
Vermicomposting bins
Compost tumblers
1. Compost bins 
---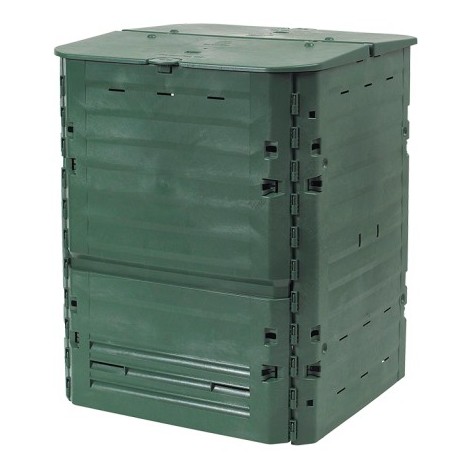 Compost bins take the form of a cubed or cylindrical container made of wood or plastic.The benefit of a wooden models is that wood is a more insulating material and your compost will be subject to fewer temperature fluctuations. Less attractive than wooden models, plastic compost bins are more durable. Plastic bins are also cheaper. Compost bins are the most cost-effective composting solution on the market.
2. Compost tumblers 
Compost tumblers are cylindrical bins that are mounted on legs or wheels. They are equipped with a crank handle that allows you to rotate the composter. This saves you the chore of turning over your compost pile which is an essential step in creating good compost. The main advantage of a compost tumbler is that it allows your compost to mature more quickly. The downside is that they are costlier than a classic compost bin.
3. Vermicomposting bins
---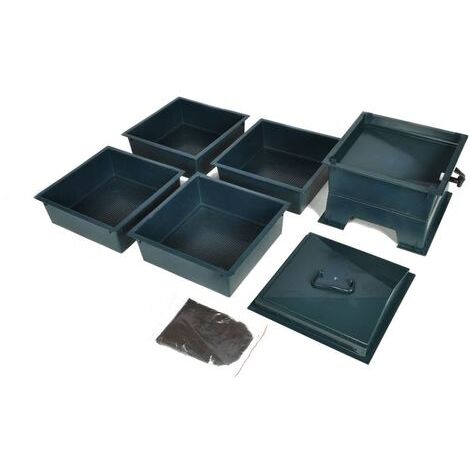 Vermicomposting is a technique that involves worms. The worms are fed on organic waste that should be added on a daily basis. The waste is then digested and transformed into fecal matter. This matter is an excellent fertiliser.

Vermicomposting bins consist of large wooden or plastic containers made up of four levels. The waste is broken down over the four levels.
Fourth level: this tray is used for adding new organic material.
Third level: this tray contains decomposing organic material.
Second level: this tray contains mature, ready-to-use compost.
Bottom level: this tray is equipped with a tap that allows you to collect the concentrated compost liquid (the leachate) which can then be stored as it continues to mature.
The main advantage of a vermicomposting bin is that it can be used to create a very high quality compost. The main drawback is that the bins can be costly; however, it is possible to make your own container.
Explore the ManoMano catalog
Outdoor gardening and maintenance
8 tips for successful composting
---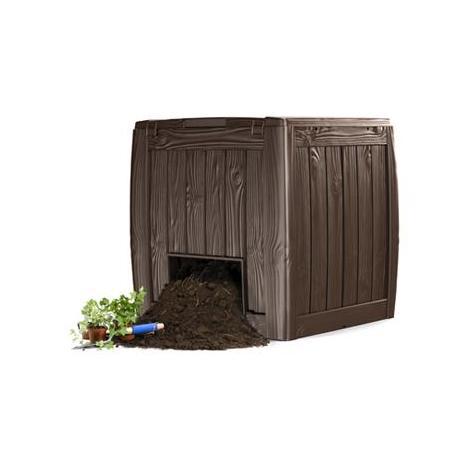 Want to start composting but are worried about it not working out? Here are a few tips to help you avoid mistakes and up your chances of composting successfully!
Tip 1: cover your composter with straw. Over the winter, your compost will be protected from the cold and won't dry out in the summertime.
Tip 2: try to avoid meat or fish-based waste as this leads to maggots.
Tip 3: use chemical-free green waste (leaves, branches, fruit and vegetables), coffee grounds, tea, etc.
Tip 4: the following items must never be composted: plastic, treated wood (crates, furniture, etc.), synthetic fabrics (or any petrol-derived material) and sand. However, any cellulose-based waste (such as toilet paper or kitchen roll tubes) will be appreciated by your worms.
Tip 5: be sure to balance carbon-rich waste with waste containing high amounts of nitrogen.
Tip 6: it is possible to speed up the decomposition process by adding nettles and/or ash to deter invasive insects. This will also help to drive up the temperature of your compost.
Tip 7: be sure to turn your compost on a regular basis as oxygen is required for decomposition.
Tip 8: as your compost breaks down, it can release a stomach-turning odour. Keeping your composter at the end of the garden is a good idea if you want to avoid any unpleasant smells. Only vermicomposting bins can be set up indoors.
Guide written by:
Crystal, Owner of a small gardening business, Oxford, 31 guides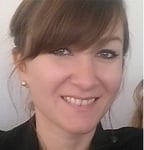 From a background in waste transportation, I became a farmer specializing in organic market gardening. A graduate of a professional baccalaureate in Agronomy and Horticultural Production, I tried for several years as a young farmer to settle in the beautiful region of Oxford.   After many disappointments, I finally started a small-business in home services, specifically in gardening, assisted by my loving, dear husband. Passionate about nature and wild edible plants, I am very attentive to ecological solutions and respectful of our environment in all aspects of my daily life.   From the vegetable garden to the flower beds, from seed to harvest, I have all kinds of advice up my sleeve. Do not hesitate to ask me your questions.
The products related to this guide