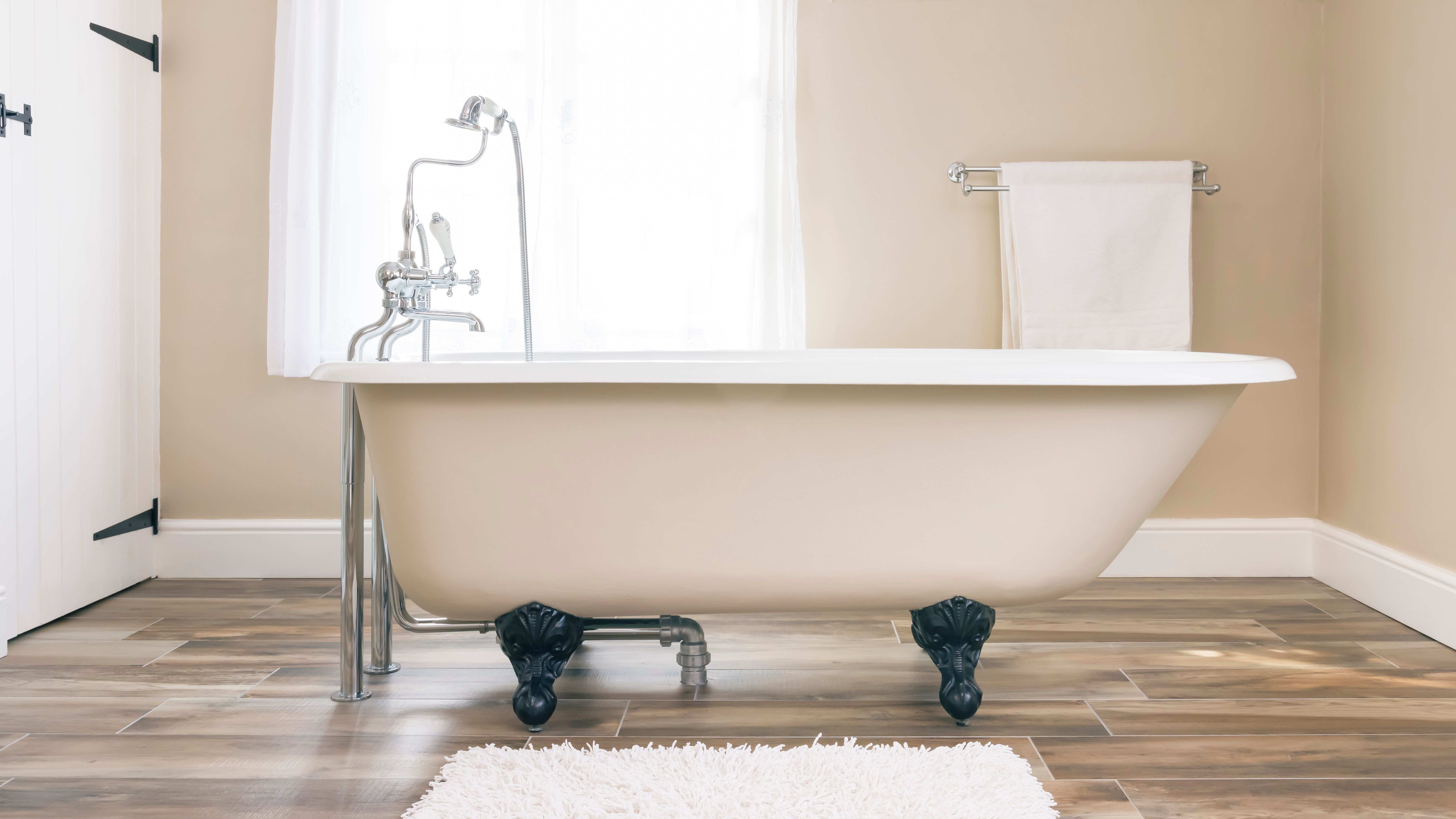 Close look at bathtubs: prices, materials and brands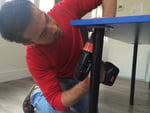 Guide written by:
Sebastian, self-taught DIY-er, Exeter
220 guides
Acrylic and cast-iron bathtubs are neither in the same quality range or the same price range and they have wildly different characteristics. Island and corner tubs, with entry-level pricing or luxuriously-priced features, bathtubs are available in different styles and materials each offering their own brand of comfort to your bathroom. We've gone ahead and compared the current bathtub prices & materials.  
Main bathtub materials
The centerpiece of any comfortable bathroom, the bathtub is available in a variety of styles, sizes and shapes. In order for the bathtub to match your bathroom decor, its material is an important factor that can change everything when choosing the ideal bathtub.
Optimal thermal insulation (maintaines water temperature longer), high resistance to impacts and scratches, easy maintenance, durable

High price, heavy material requiring a resistant floor, not suitable for installation on hardwood floors, limited choice in terms of shape and size

Lightweight material compared to cast iron, impact and scratch resistant, affordable, easy to renovate

Cold to the touch, barely retains bath heat, material tends to flake over time, noisy for both the user and any neighbors

Thermoformable material, wide choice of shapes and colors, lightweight, non-slip surface, heat-resistant and quiet, pleasant to the touch, affordable price

Sensitive to impacts, scratches and aggressive cleaning agents, low resistance to UV rays

Reinforced acrylic (with fiberglass, resin or both)

Good impact resistance, light, nonslip, hygienic material with low sensitive to scratches

Relatively expensive material

Non-porous and easy to maintain, not very sensitive to stains and scratches, available in various shapes with a wide range of finishes

Natural and authentic finish, solid and durable material, not very sensitive to impacts

Heavy and expensive, challenging to maintain

Lightweight and durable material, affordable price, wide range of shapes, available in different sizes, easy to clean

Porous surface requiring regular maintenance

Material resistant to impacts, UV rays and chemical detergents, smooth and shiny finish, available in various shapes and colors

Highly sensitive to scratches, tends to fade over time

Fluffy appearance that is pleasant to the touch, increased resistance
Explore the ManoMano catalog
Cleaning agents
Bathtub prices
It will come as no big surprise that the price of bathtubs is determined by their shape, volume, finish and material. Bathtubs can be designed to be freestanding, installed in a corner or rectangular, just to name a few. What you end up going with will be heavily influenced not only by the household's hygienic needs but also on your specific bathroom layout.
Roca
Azura home design
Jacob Delafon
Rogier & Mothes

Allia
Aquarine
Azura home design
Beliani
Cersanit
Cleargreen
Clearwater
Duravit
Eco-de
Hudson Reed
Ideal Standard
Jacob Delafon
Le monde du bain
LT Aqua 
Partedis bathroom heating
Planetebain
Porcher
Riho
Roca
Rogier & Mothes
Bain Street
Rue du bain
Stano.
Villeroy & Boch
More information
The choice of a bathtub is just the tip of the iceberg. Bathrooms are highly customizable with a whole host of possible configuration. For more ideas, here's some more advice from our editors and a few more guides:
How to choose the best layout for your bathroom?
How to choose your bathtub?
How to choose your whirlpool bath?
How to choose your shower cabin?
How to choose your electric towel warmer?
Guide written by:
Sebastian, self-taught DIY-er, Exeter, 220 guides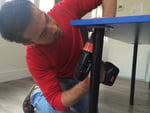 Redo a roof with wooden beams? Check.Advise Mister everybody in the DIY shop? Check.Redo the bathroom plumbing? Check.Fit together, build the walls, paint a partition, throw my hammer in a rage thinking that it will fix the problem? Check. The DIY motto ? Learning is better than delegating… well, it's also a question about your wallet! The satisfaction? The beer at the end of the job! What do the best have in common? The influence of Gyro Gearloose, Mac Gyver and Carol Smiley depending on your generation, a good dose of curiosity, a average hand-eye coordination and a taste for risks… and if it doesn't work, try again! Advise you? I'll do my best!
The products related to this guide