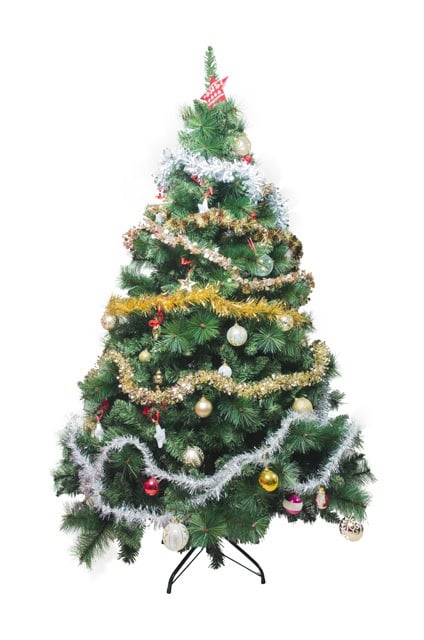 Christmas tree buying guide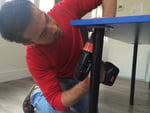 Guide written by:
Sebastian, self-taught DIY-er, Exeter
187 guides
Do you prefer an artificial or natural fir tree? White spruce, Nordmann, Nobilis, or Spruce, you have your choices. Once covered in bulbs or garlands or other ornaments, these evergreens delight young and old alike. Hang your stockings by the chimney and keep your ears open for the tinkling of sleigh bells.
Cut, potted or artificial?
Once the Christmas holidays have passed, you'll have to figure out what to do with whatever remains of the fir tree.
Depending on the type of tree you have, you'll have a few options:
Naturally Cut – These fir trees have a limited lifespan. You can extend it with regular watering like any other houseplant, but ultimately, they are disposable. You'll have to choose a new one every year, but each year the tree is destined for the compost bin or the pavement.
Potted Naturally – After the Christmas festivities, these fir trees can be replanted in your garden or in a wooded space nearby. As long as you know where to find it, you can use the same tree each year.
Artificial – These trees are dismantled or folded and boxed up once the holidays have passed. Just find a place to tuck it away for the rest of the year and pull it out again the next winter.
Nordmann, Nobilis, or Spruce?
---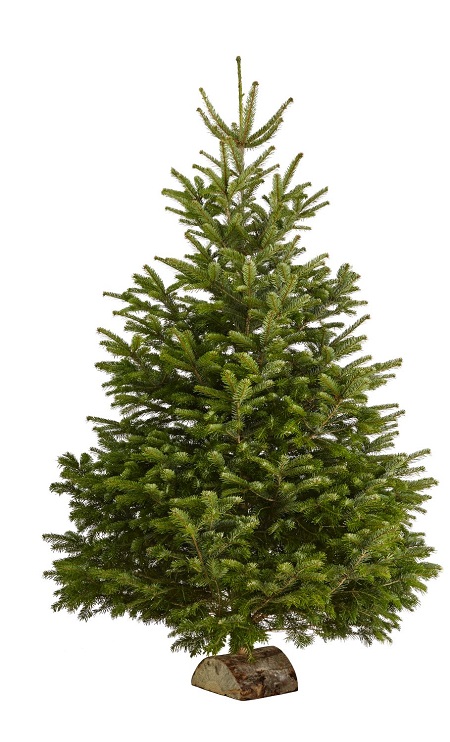 With natural trees, the variety of fir tree determines its colour, its smell, the feel, and wear of its needles. This is especially true of cut trees. Before you pick out all of your trimmings, give the tree itself a moment's consideration.
Nordmann
This variety of fir tree does not lose its needles. It is less fragrant than other fir trees, offers a pronounced green colour, and has dense branches.
Nobilis
These trees produce the classic evergreen smell that you think of when you think of the holidays. Additionally, they hold up well indoors even if they have been cut.
Spruce
Especially if they have been cut, spruce trees will lose their needles at the slightest touch. Be prepared to clean up a carpet of green needles. The main advantage of these trees is that they are a more economical choice than many of the other varieties.
However, that savings does sacrifice the dense foliage and deep colour of the Nordmann and the enticing odour of the Nobilis.
Other species of fir, such as the Fraser or the balsam fir, can also be commonly found to decorate your living room for the Christmas holidays.
As a general rule, try to avoid trees with excessively soft branches that bend easily under the weight of the decorations or with stiff and sharp needles that will make the tree difficult to handle.
Several qualities to keep in mind when picking a tree:
Dimensions – of chief importance is making sure that your tree will fit in the space you have picked for it. Measure the space before you go out to get a tree and bring a measuring tool with you to double check against the tree itself.
Shape – while the specific shape is simply a matter of taste, you'll want to make sure that the tree is relatively even on all sides and that the trunk is relatively straight.
Branches – are they tightly packed or are there a bunch of holes in the foliage? Try to avoid trees with gaps that are too large. Also, make sure that the branches are relatively clear of dead needles and other debris as these can be places for insects and other pests to hide.
Needles – are they too sharp? Are they already falling off the tree? Pay attention to the needles before you pick out your tree because there is no way to improve their condition once you have taken the tree home with you.
Do not forget to buy a tree stand if you choose a tree cut. You will need some way to keep the tree upright in your home. Stands come in plastic, cast iron, wood, or even wicker. Some models can be found with basins for watering the tree, which helps to extend its lifespan.
Explore the ManoMano catalogue
Tree stand
Choosing an artificial tree
Artificial Christmas trees are composed of metal rods and PVC. The 'branches' are thin rods that radiate out from a central pole a little like an umbrella. The branches can either be removed or fold upwards to reduce the bulk of the tree and make it easier to store.
Artificial Christmas trees are available in different sizes, colours, and aesthetics to satisfy all tastes:
The white spruce – gives the illusion of being covered with snow. Decorated tastefully it can be quite alluring.
Thebaretree – although they can be truly horrible if they are cheap, you can decorate them with your friends and family just like you would with a natural tree.
Artificial Christmas trees, once they are decorated and have gifts laid out under the branches, are nearly indistinguishable from natural trees. Relax, lay back and admire the yuletide cheer.
When considering the quality of an artificial tree, entry-level models tend to have fewer branches and may look a bit like a fir tree that was caught in a storm.
A tip: if you opt for an artificial tree, which is going to be a long-term purchase, favour one of the better-quality models that you can afford. When you consider the number of years of enjoyment you and your family will get from it, it helps to put the price in perspective.
Shop around for a model that offers the shape, colour, density, and number of branches that you're looking for.
Explore the ManoMano catalogue
Artificial Christmas trees
Advice for choosing a Christmas tree overall
If you have a patch of garden, consider buying a potted natural fir tree to be replanted from one year to the next. This represents the best ecological and economic solution.
A good compromise between the atmosphere of a natural tree and the affordability of an artificial tree. If you choose a natural tree, prefer a Nordmann which will last in good condition for more than a month.
If your pets are liable to play with the tree or its ornaments or worse, climb the tree, then a Nordmann is a must.
With any other variety of tree, after just a few weeks there will be more needles on your pets than on the tree itself.
For DIY enthusiasts interested in knowing how to choose the accessories related to Christmas trees, follow the advice of our editors and discover their Guides:

Guide written by:
Sebastian, self-taught DIY-er, Exeter, 187 guides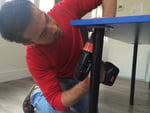 Redo a roof with wooden beams? Check.Advise Mister everybody in the DIY shop? Check.Redo the bathroom plumbing? Check.Fit together, build the walls, paint a partition, throw my hammer in a rage thinking that it will fix the problem? Check. The DIY motto ? Learning is better than delegating… well, it's also a question about your wallet! The satisfaction? The beer at the end of the job! What do the best have in common? The influence of Gyro Gearloose, Mac Gyver and Carol Smiley depending on your generation, a good dose of curiosity, a average hand-eye coordination and a taste for risks… and if it doesn't work, try again! Advise you? I'll do my best!
The products related to this guide