Chisel punch buying guide
Guide written by: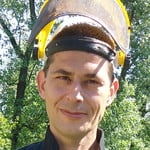 Jeremy, construction site supervisor, Cardiff
118 guides
Masonry work planned? Boring a hole, puncture, pierce a wall: the chisel punch is ideal! Electromechanical, pneumatic, wired, battery; to the SDS chuck is a chisel, gouge, pointerolle, wick, and concrete drill bit! Welcome to the tips to choose your drill punch!
Important features
Power
Typing Frequency
Rotation speed
Electromechanical
Electropneumatics
Chisel perforator: definition and usefulness?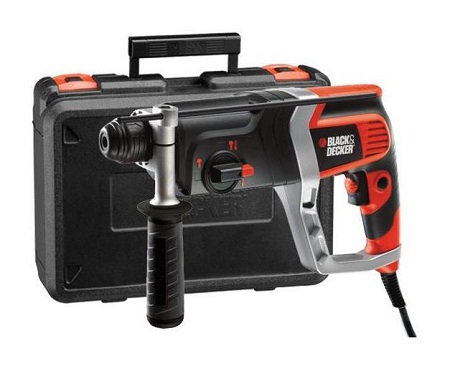 To an uninformed eye or DIY lightweights, it is difficult to tell the difference between a
drill
and a chisel punch.
These two drilling tools are similar in appearance and yet, drills and chisel punches are completely different both in their operation and in their capacities.
Designed primarily for masonry, the
chisel
punch
can easily penetrate a
concrete wall
. In drilling mode, the drill also penetrates wood and metal without any difficulty, and it's even possible to use it to screw and unscrew!
In
chiselling
mode, the
chisel punch
can overcome demolition projects such as removing tiles, making a hole in a wall, etc.
How does a chisel punch work?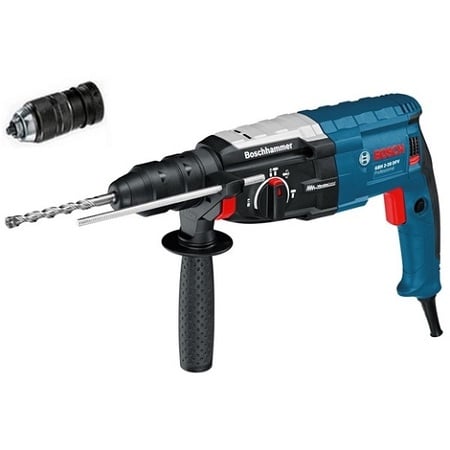 Operating Modes of Chisel Punches


Simple rotation: Equipped with a screwdriver or a drill bit, the chisel punch can be used like any conventional drill.
Rotating perforator mode: The concrete drill rotates to remove debris while striking the drilling surface. Capable of drilling virtually any building material on large diameters, this is the essence of the chisel punch.
Chisel mode: Here, the only percussion remains. Pointerolle or flat chisels, it chisels and can carry out demolition work. The magnitude is relative to the power of the tool.





Main Types of Chisel Punches


Electromechanical chisel punches: For routine work, the percussion of these chisel punches is mechanically produced and their power rarely exceeds 10 joules. Simple to handle and lighter, these perforators are intended primarily for the general public.
Electropneumatic chisel punches: Oriented more toward large structures, demolition, or intensive use. Here, the percussion of the chisel punch is produced by compressed air and pistons which can strike with force as high as 30 joules! Obviously, pneumatic chisel punches require an air compressor.
Chisel perforator: wired or battery operated?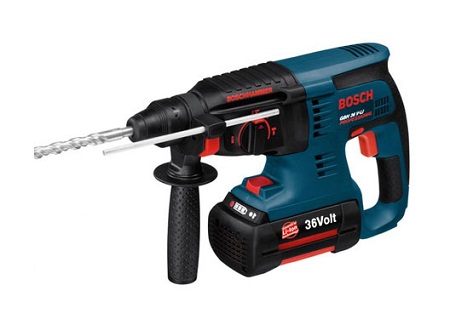 One of the first questions to ask yourself before you turn to a product is how it's powered to make sure it's compatible with your projects!


Wire Chisel Punch


As long as you pay your electricity bill or have fuel in the electric generator, you can perforate and chisel as much as you like! More powerful than battery-powered chisel punches, wired chisel punches are designed to perform well with heavy-duty materials such as reinforced concrete or stone. Suitable for intensive use, these chisel punches are also ideal for demolition sites. As a trade-off, you are limited in your mobility and you will have to invest in an extension cord if you need to work outdoors.
Cordless Chisel Punch
Ideal for small spaces or where there is no juice. The main disadvantage is that the power of these chisel punches is limited (less than 3 joules), as is its ability to pierce hard and resistant materials. Cordless chisel punches are not suitable for demolition, even short and small scale ones. However, some high-end professional chisels have features very similar to the wired models.
However, some high-end professional chippers have features very similar to wired models.
What are the characteristics for choosing a chisel punch?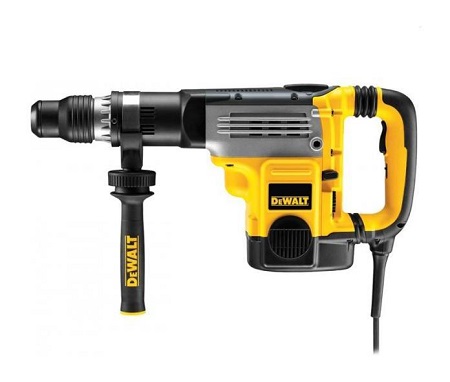 Whether you've chosen a cordless model or a wired one, you must now choose the specific chisel punch you want! Here are the technical features to consider which depend on the work yo have planned.


The power and striking force of the chisel punch

Power, expressed in joules (J), is the main criterion. The power will define the efficiency and performance of your chisel punch. The more joules, the harder it is. Considering that fact, for occasional use a power of 3 J is sufficient to overcome smaller tasks. For intensive use, demolition projects or other professional uses, you'll need a chisel with power greater than 5 J.
The striking frequency of the chisel

The striking frequency expresses the number of impacts per minute. This characteristic is useful to know when choosing, particularly with regard to the chipping mode.
The speed of rotation is an important feature because it will determine the capacity of the
chisel punch
to
pierce a material
. Generally, lower than that of a conventional drill, the speed of rotation should ideally be between
300 and 1000 rpm
.
Function and mode of the chisel punch
It is important to carefully target your needs as all chisel punches do not necessarily have the three
rotation-perforation-chisel
modes of operation. Whether you do or do not plan to demolish, think about your possible need for a chisel.
Perforator boxes offer
assortments of drills, chisels, pointers and gouges of various qualities.
Chuck type in chisel punches
The chisel punching machines are equipped with special keyless chucks and are divided into two main types: the
SDS
and the
SDS Max
. The special feature of these
chucks
is to engage the
drill
directly without screwing or wrench, a little grease on the tail of the drill bit and it should click in place. The SDS is the most widespread. It equips the majority of chisel punches and it is easy to find
drills, chisels and pointers
. The maximum drilling diameter is
30 mm
. The SDS Max is reserved for
heavy-duty professional chisel
punches, accessories are rarer and therefore more expensive. The drilling diameter can be up to
52 mm
.
Battery type in chisel punches
If you opt for a cordless chisel punch, you will be able to choose between several
types of batteries
. Voltages vary but can be found at up to 36 volts (V) for professional tooling. To choose, it is
necessary to
look at the
voltage and the intensity of the battery
. The higher these values, the more you can work at full power and over a long period. The Amperes/hour (Ah) directly affect the
battery life
. Realistically, setting aside any professional pretensions, any DIYer should find 18 V-4 Ah sufficient. As for the components of the battery, you have the choice between three materials, although the first and the third are more or less representative on chisel punches.
Ni-cd is nickel cadmium, it is the old generation par excellence! The battery is heavy, can often take a long time to recharge, and has a memory effect.
Lithium-Ion is the must! The battery is light, recharges quickly and has no memory effect. Only downside, its price.
Ni-Mh or nickel metal hydride. Behind this barbarous name lies a battery that is heavy enough and with little memory effect. They age badly, and are less widespread.
Comfort while using a chisel punch

Even at work, comfort is important! A chisel punch is heavy to handle, it vibrates, and it makes noise. If you hesitate between several models, give special consideration to those that are lighter and less noisy. Some high-end chisel punches offer an anti-vibration system, for example, or a device that attenuates noise.
What are the accessories for a chisel punch?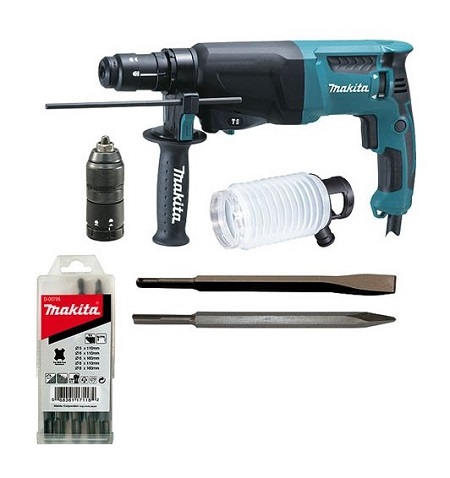 The
essential accessories of a chisel punch
are available in different grades and, like the bits of a drill and any tool, it is advisable to retain the best quality/price ratio and to adapt the bits and/or drilling accessory to your demolition needs. The accessories can be summarised as:
Drill bits and drill bit SDS
Punches, a kind of chisel with a pointed end, intended for chiselling
Chisels, adaptable to work, several widths and lengths are available
Gouges, to give a curved shape
Interchangeable chucks, to switch from SDS to a self- tightening chuck. A useful option for using drill bits and drills with smooth shanks.
Chisel punch: useful features and options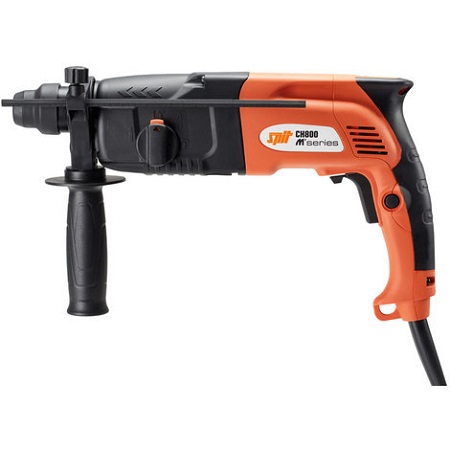 Have you found the chisel punch of your dreams? Not yet? So, there are still a few tips for choosing your chisel punch!
The Disengagement: Indispensable on a chisel punch; The clutch disengages the chuck in the event of blockage of the drill bit. This avoids accidents and keeps the motor from over-heating.
The Depth Gauge: Adjusts and accurately determines the depth of the drilling in progress.
Built-in Lighting: This option provides additional lighting on the screw-on tip or drill bit. Ideal for dark or cramped areas.
A final piece of advice for choosing a chisel punch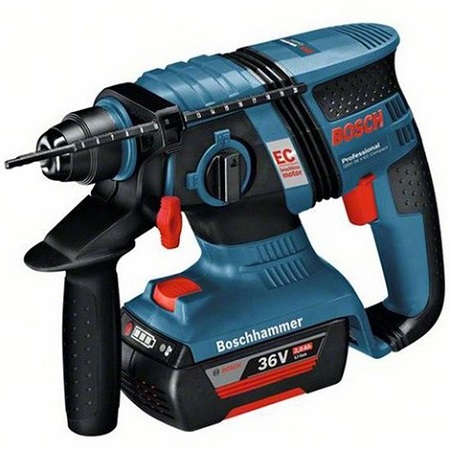 Now that you know everything you need to about chisel punches, it's time to think about your safety!
When working with your chisel punch, you should always have
protective eyewear
,
gloves
, and
goggles
regardless of your job site.
If you are working on a prolonged task,
anti-noise barriers or ear plugs
are always welcome.
If you do demolition, a
safety helmet
and
safety shoes
can avoid many accidents.
Think about the weight, as well. 500 grammes more or less held at arm's length and after one hour of use can make all the difference!


For do-it-yourselfers who are curious about know-how and want to choose the accessories related to drills, follow the advice of our editors and discover their Guides:


And to work safely:


Did you find this guide helpful?
Guide written by:
Jeremy, construction site supervisor, Cardiff 118 guides écrits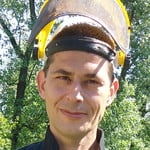 I'm a trained electrician who started off working in large-scale industrial projects. Most of my early career was spent taking on huge electrical installations. I like to think that no job is too big for me, and after all the experience I'd gained, I started managing teams of electricians.

I like to learn on the job, so around ten years ago, I moved into building and construction. As a site manager, I've overseen the building of small residences, sport facilities, and even theatres!

Working with my hands is something I love to do in my free time as well. For four years now, I've been restoring our home in the Welsh countryside. I even built a conservatory for my wife, who loves watching the sheep behind our house.

Whether it's patios, interior design, roofing, plumbing or electricity - I love giving it all a go! I've even made my family DIY converts and together we've built almost everything we have from scratch. My experience, both in the field and in my workshop, has taught me a lot and I'm happy to share what I've learned. No matter how big or small your project is, I'm here to answer your questions and help you choose the right tools and equipment.
The products related to this guide