Children's playhouse buying guide
Guide written by: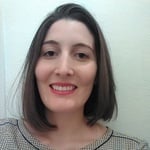 Pauline, Self-taught handyman, Leeds
80 guides
Every child dreams of having their very own garden playhouse to live out their adventures! Big or small, wooden or plastic, double-storey or equipped with a slide, there are plenty of options to choose from. From little huts to cottages, we'll cover all the essentials to help you find the right playhouse for your kids.
Important features
Age restrictions
Placement
Materials
Care
Installation
Choosing the right age range for your playhouse

Quick tip: Each playhouse
has
been designed for a specific age range which will be marked on the instructions
and on the box. For example, 1 to 4 years, 3 to 8 years, 3 to 12 years, and so on. The option you choose will depend on how old your children are and whether or not you plan to replace the toy over time.


There are various types of playhouse with
different parts to match your children's motor skills and level of development
. The older the child, the more features the playhouse will have to encourage imaginative play. Some
flatpack playhouses
can be personalised – the perfect option for budding builders.


As a safety precaution,
do not let young children play unattended
. When it comes to children aged under eight, falls can happen quickly so vigilance is key. Wooden
also ensure that the appropriate BS standards are marked
on the product.
Selecting a playhouse to fit your garden
Essentially a form of play equipment, there are many different types of
children's playhouses designed for outdoor use
(in the garden
or on a terrace
). Your decision will be based on various criteria:
the

number of children

who will be playing in it;

whether you want a basic model or one fitted with play equipment (slides

, ropes, etc.);

whether you want moveable parts (doors, shutters, picnic sections, stairs, etc.) or the option to extend (canopies, awnings);

the option for multiple storeys.
In addition to the space required for the playhouse itself,
you will have to plan out clearance around the structure to allow children to move around it easily
.


If you do not have a garden
, it is absolutely possible to
kit out your terrace with a playhouse
. However, you should be careful where you install your playhouse (not too close to a handrail, for example) and you should opt for one-storey models to limit the risk of falls.
Wooden playhouses

Wooden playhouses: an overview
Wooden
playhouses are made to look like mountain chalets or little cabins
perched
in the forest! Aesthetically speaking, these playhouses blend into garden landscapes very well.


However, if not properly cared for, wooden playhouses will have a limited service life. As the material is exposed to threats like moss and other lichens, be sure to
choose a pre-treated wood and reapply products according to the manufacturer's recommendations
.


In very poor weather conditions, feel free to place a protective cover
over the house to keep it safe.


Wooden playhouses can be difficult to set up
and can take up to two days to install if you're working alone.
Caring for a wooden playhouse

It is advisable to treat your wood with specialist products
(such as wood paint
, varnish
or oil
, according to wood species)
every two years to ensure your playhouse has good weather resistance
.

All products should be applied to dry surfaces. You may need to wash the surface (to get rid of bird droppings, for example), remove moss or sand it down
before application.


Wooden playhouses may develop splinters over time.
You just need to keep an eye on all edges and flooring and sand down if necessary
.
Plastic playhouses

Plastic playhouses: an overview
Available in a range of colours,
plastic playhouses are always a big hit,
whether they're built to look like little houses or cottages.


The quality of the playhouse depends entirely on the type of plastic used to make it.
Pay close attention to the density of the material, its resistance to UV rays and, of course, the price,
as this will indicate how well it is built.


Optional extras can help to make the playhouse
feel more realistic.
Some models even feature doorbells! Most plastic playhouses are
easy to assemble
and are made up of large parts. However, an electric screwdriver
must be used for
optimal fixing
.
Maintaining a plastic playhouse

How to take care of a plastic playhouse. While these playhouses require less upkeep, you should still clean them with a pressure washer
on a regular basis to keep them
looking fresh
. Bird droppings on the outside of the structure can lead to
discolouration
, so it is best to remove stains quickly.


Over the winter, plastic playhouses should also be protected. You can either store it indoors or use a protective cover
– if your kids will let you, that is!


Please note:
you should inspect the structure regularly to check that all parts are in good condition
and fixed securely in order to avoid accidents. If you run into issues, make a warranty claim!



Whether you're looking at realistic or colourful designs or one or multiple storeys, all that's left to do is
pick the playhouse of your children's dreams
. To weigh up your options, line up several products to compare style, price, assembly time and play options. One final tip: ask your kids for help!

More information

For more information on playhouses and other outdoor play equipment, check out the following guides for our tips:

Did you find this guide helpful?
Guide written by:
Pauline, Self-taught handyman, Leeds 80 guides écrits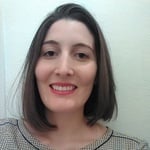 I'm a dog trainer by profession, but every weekend I put the whistle down and pick up a tool. The trainer mindset is not so easy to set aside - whether with four-legged or two-legged friends, I love giving advice!

I've been a huge DIY enthusiast for as long as I can remember. I grew up in a house where the whir of the sander was the soundtrack to my weekends - not very relaxing, but always satisfying! DIY challenges our brains as well as our brawn. I've worked hard to teach myself the basics of DIY, decorating and customising furniture. That said, I love what I do. DIY is a way of life, and the tools you learn aren't just the ones you can hold in your hands.

I'm as passionate about animals as I am about DIY, and it's my goal to pass that passion on to others. I know that for some, understanding animal behaviour is as much of a puzzle as figuring out which tool is best for the job. That's why I offer guidance to pet owners specifically - because home is where the heart is for humans and animals alike!

So now that I've introduced myself, it's time to do some DIY - dog or cat sidekick optional!
The products related to this guide