Children's outdoor furniture buying guide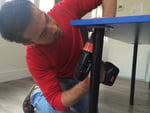 Guide written by:
Sebastian, self-taught DIY-er, Exeter
220 guides
Children's outdoor furniture is perfect for garden play. Whether used for drawing or colouring, they can be decorated with characters from Frozen, Winnie the Pooh, Cars or other Disney favourites. Set them up next to your swing set and equip with an umbrella for a children's activity area – and a bit of quiet time!
Fun activity tables for toddlers
---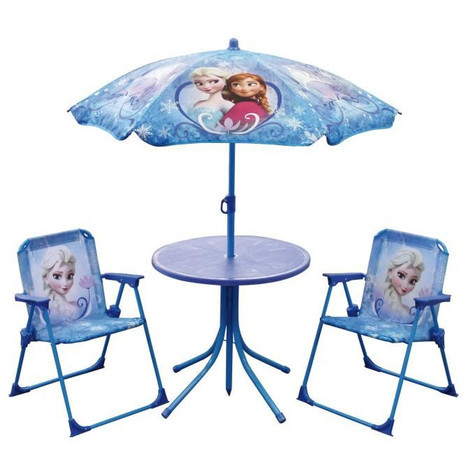 Children's garden lounge sets now come in a wide range of styles and colours. As a result, it can sometimes be difficult to choose the perfect set-up. In order to make the right choice and provide your children with practical, fun and safe garden furniture, it is important to focus on certain features.
These sets make it possible for little ones to enjoy a wide range of activities and make the most of the outdoors. Children's garden chairs and tables are set at the perfect height, allowing kids to enjoy their favourite activities. For example, they can develop their talents in writing, drawing, painting, cutting out, board games or playdough.Garden furniture is also perfect for outdoor meals and snack times with neighbours, friends or cousins. A miniature outdoor lounge is sure to delight little ones, especially if it can be set up indoors or in the conservatory on rainy days.
Explore the ManoMano catalog
Children's garden lounge sets
Children's garden lounge set features
---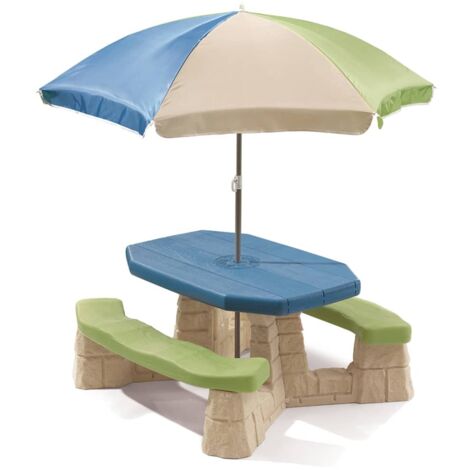 Manufacturers can be seriously imaginative when it comes to children's garden furniture. This means that your kids can have a wide variety of comfortable chairs and practical tables to enjoy.
Children's garden lounge sets are usually characterised by:
smaller dimensions: suited to the shape and size of toddlers up to 6 years old;
the strength of the materials used to make them: in order to withstand bumps, rough handling and outdoor use (weathering, UV rays, etc.);
their light weight and practical design: makes them easy to move around and can be used easily by toddlers;
their wide array of colours. They usually come in bright colours or feature popular children's characters.
Like traditional garden lounge sets, children's outdoor furniture can be found in a range of diverse forms. Between benches, chairs, armchairs and fixed or folding tables, parents have plenty of choice when it comes to creating a set. At the same time, remember to add floor cushions and an umbrella to furniture to help make your little ones more comfortable when playing with their outdoor playsets.
Materials used to make children's garden furniture
---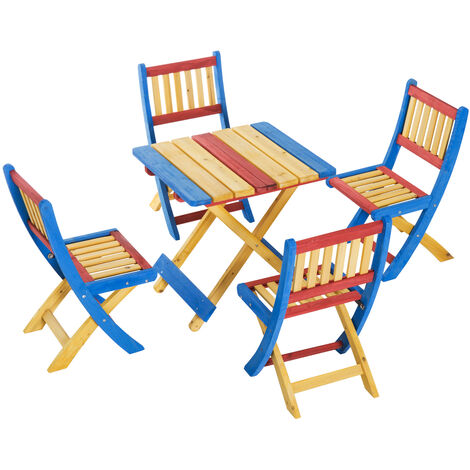 When choosing children's garden furniture, make sure it is hard-wearing and lightweight. There are a number of materials on the market offering these features, including:
wood species, such as acacia or teak (chosen mainly for their attractive appearance);
steel (for frames) and textilene (for backrests and seats);
aluminium (for bases) and fabric covers (for seats and backs);
synthetic resin;
plastic, for its convenience and longer service life. This material stands out for its easy maintenance and affordability, among other benefits.
Some materials are more expensive than others. However, they generally provide excellent durability. In addition, it is strongly recommended to opt for solid garden furniture for energetic children and sustained use. Last but not least, the age limits recommended by manufacturers must be respected. This will ensure the safety of young users on a daily basis.
In short, your choice of children's furniture will basically come down to your children's age, behaviour and how much outdoor space you have. You should also think about the style of the furniture to keep your kids happy and stopthem from getting bored of the equipment over time.
More information
For more information on outdoor play equipment, check out these guides on related topics:
Guide written by:
Sebastian, self-taught DIY-er, Exeter, 220 guides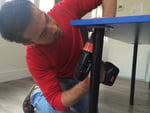 Redo a roof with wooden beams? Check.Advise Mister everybody in the DIY shop? Check.Redo the bathroom plumbing? Check.Fit together, build the walls, paint a partition, throw my hammer in a rage thinking that it will fix the problem? Check. The DIY motto ? Learning is better than delegating… well, it's also a question about your wallet! The satisfaction? The beer at the end of the job! What do the best have in common? The influence of Gyro Gearloose, Mac Gyver and Carol Smiley depending on your generation, a good dose of curiosity, a average hand-eye coordination and a taste for risks… and if it doesn't work, try again! Advise you? I'll do my best!
The products related to this guide