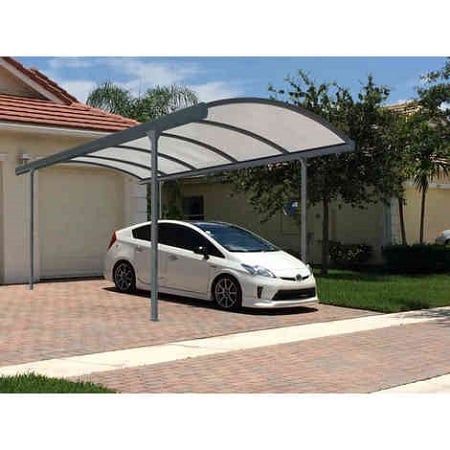 Carport buying guide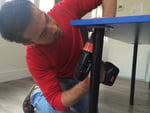 Guide written by:
Sebastian, self-taught DIY-er, Exeter
192 guides
Carports are designed to protect your car from the elements. A range of options is available from wood to aluminium and lean-to or free-standing models. These open-air garages can be covered with shingles, polycarbonate or steel and often come in kits for easy assembling. Read on for more advice on buying a carport!
Carport types and installation methods
Unlike garages, carports are open on all sides and covered by a roof. Essentially designed for protecting cars, these basic structures come in two main types:
Lean-to
---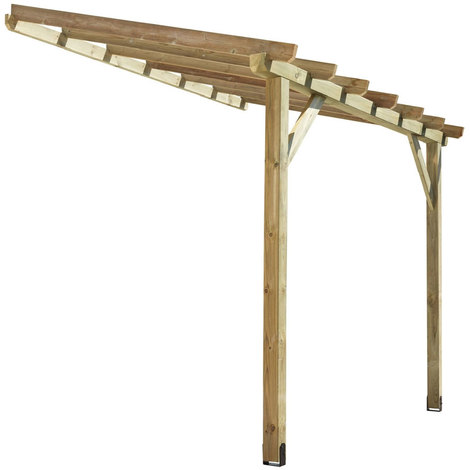 Lean-to carports feature a single-sloping roof that must be connected to a supporting wall by means of a wall plate. The weight of the carport is distributed over two poles.
Free-standing
---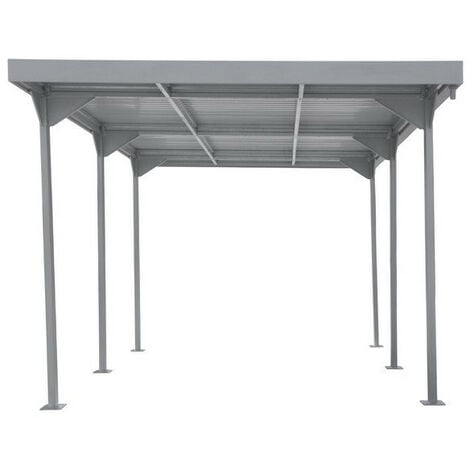 Four or more posts are used to hold up the carport structure, which may feature a single or apex roof.
Carports sometimes require planning permission and this usually depends on their size – these can occasionally be classed as home extensions. To find out if you need permission, contact your local planning authority.
Carport material types
Carports are open structures that can be built using various materials. More often than not, however, they are made of wood. Maintenance requirements will vary depending on material type; for instance, aluminium will only require regular cleaning.
Wooden carports
---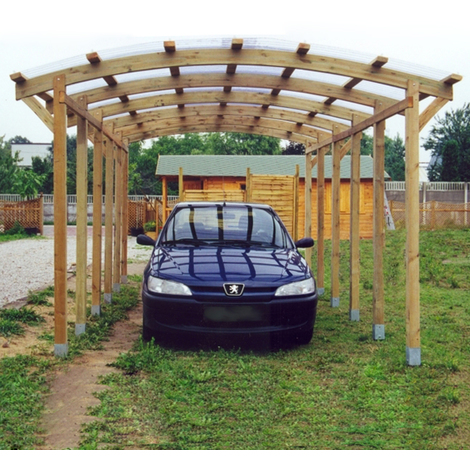 Wood is an environmentally friendly material. While there is a range of different species, the most common wood type used to built carports is softwood (cut from coniferous trees like spruce or Douglas fir). Other species may be used and this will impact the durability of the carport.

Untreated wood
Routine maintenance is highly recommended for untreated wood. It is a good idea to coat this material with a wood stain or paint for added protection.
Autoclave-treated wood
This wood is rotproof and insect-resistant. It does not require any maintenance.
High temperature treated wood 
The wood is first heated at high temperatures then injected with water vapour. This treatment makes the wood rotproof and resistant to various threats.
Aluminium carports
---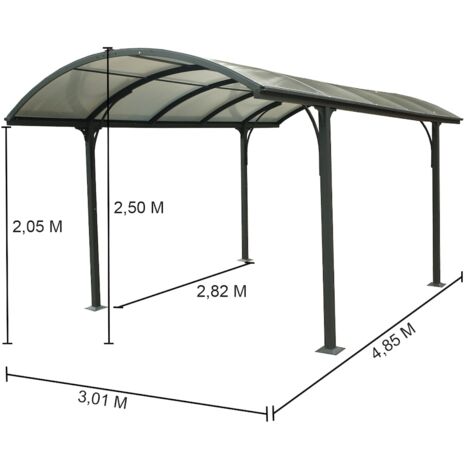 A durable material, aluminium cannot be altered and requires no specific maintenance beyond regular cleaning. Aluminium carports come in a range of modern designs.
Galvanised steel carports
---
These steel structures are very strong and feature zinc-plating for increased resistance and anti-rust properties. This material is often combined with aluminium structures.
Roof features and durability
---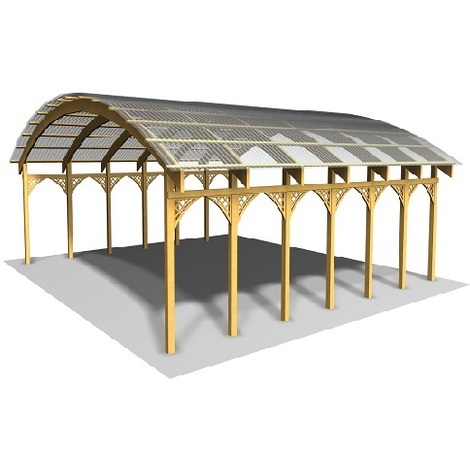 Carport roofs are generally defined by the shape of their frame. The following options are possible:
Single-sloping, the only option for lean-to carports.
Flat, suitable for any type of carport.
Apex, only suitable for free-standing carports.
The roof may be made from:
An open wooden framework: this will not offer protection from the elements in itself.
Shingles: a light and durable covering made of bitumen panels.
Polycarbonate: a solid and transparent material that is also lightweight and UV-resistant. This roof type is more suited to rounded structures.
Steel: a resistant material composed of flat or corrugated sheets.
Roofing tiles: can be used when the carport does not feature a roof but rather a timber structure. This can be tiled over to match your the roof tiles of your home. 
Tips for choosing your carport
---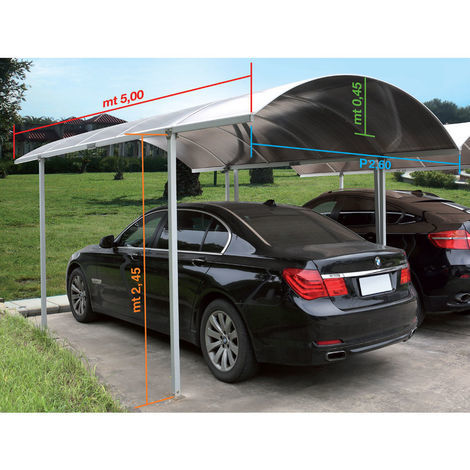 Carports come in a range of sizes and can be used to protect one or several vehicles. Whether you go for a lean-to or free-standing model, the posts will always be fixed to the ground using concrete anchors (into existing concrete slabs or foundation blocks that you have set up).
If you are looking for durability, the best options will be:
a thermo-treated wood covered with roofing tiles;
an aluminium tructure with galvanised steel sheets.
More information
Check out the links below for related advice from our editors and more tips on keeping your garden looking sharp:
Garage buying guide
Roof maintenance products buying guide
Greenhouse buying guide
Guide written by:
Sebastian, self-taught DIY-er, Exeter, 192 guides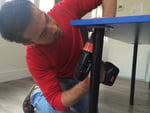 Redo a roof with wooden beams? Check.Advise Mister everybody in the DIY shop? Check.Redo the bathroom plumbing? Check.Fit together, build the walls, paint a partition, throw my hammer in a rage thinking that it will fix the problem? Check. The DIY motto ? Learning is better than delegating… well, it's also a question about your wallet! The satisfaction? The beer at the end of the job! What do the best have in common? The influence of Gyro Gearloose, Mac Gyver and Carol Smiley depending on your generation, a good dose of curiosity, a average hand-eye coordination and a taste for risks… and if it doesn't work, try again! Advise you? I'll do my best!
The products related to this guide