Cable management buying guide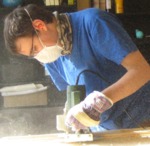 Guide written by:
John, DIYer & IT developer, Brighton
70 guides
A cable management system is a practical way to tidy away your electrical cables around the house or workshop. Whether you're looking for a desk grommet or a D-line cover for the floor, you're sure to find a way to neatly gather cables to feed them under a desk or run cords over the floor without tripping you up.
Why use cable management?
Broadly speaking, a cable management system is designed to protect your cables by guiding them around an obstacle or just to make your cords look a bit neater.
Feeding cables through furniture
The sheer amount of cables around a television or desk can call for the use of some form of cable management to guide your cables under a tabletop or through another furniture item. You'll need to start by drilling a hole measuring a few centimetres using a drill bit or hole saw. You can then insert a grommet to mask the hole and stop your cables wearing against the rough edge of the wood. Make sure your hole is big enough to allow you to feed through the cables and appliance sockets. You can then fit a twist cap over the top. By turning the cap, you can adjust the size of the opening so that your cables fit snugly without leaving a large gap on show.
D-line floor cable cover
---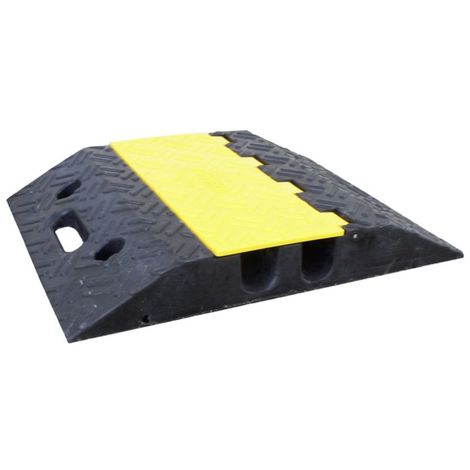 Floor cables are easy to trip up on and can start to wear over time. A semi-flexible cable cover with a clip-on top or a flexible cable cover (supplied in a roll) will help to keep floor cables in check. Fluorescent D-line cable covers are perfect for the workshop.
Some heavy-duty floor cable covers can even be rolled over by vehicles and are ideal for the garage. In addition to checking the length of your floor cable cover, you'll also have to check its capacity.
Rubber cable covers and flexible conduits
---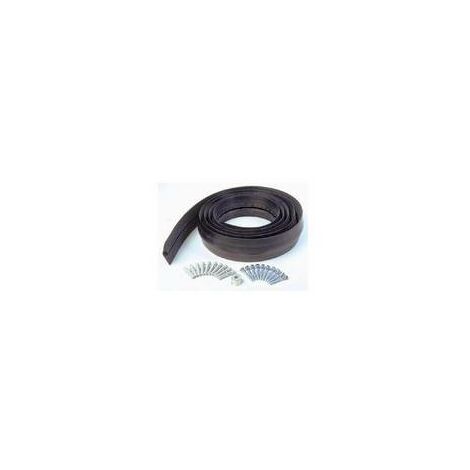 Rubber cable covers look more or less like a draught seal. These round or D-line cable covers feature a groove that allows you to wedge your cables inside the cover. The shape of these covers works to dampen shocks that could damage cables and helps to prevents them from getting disconnected. These systems are used in cars to feed cables from inside the car to the engine, for example. It's a good idea to buy a pack of different cable covers to prepare for any eventuality!
A flexible conduit can be used to protect electric door or gate cables from getting pulled out or pinched, even with repeated opening and closing. These cable covers are easy to spot with their 'shower hose'-like appearance. They can be installed on the wall or along the edge of the door. Whether you go for a stainless steel, brushed metal or painted cable system, be sure that the inner diameter is large enough to fit your cables and the length of the system is long enough to run though to your cable outlets through the wall or door. Plastic or metal cable ties can be installed under the desk so your cables don't trail on the floor; some types of grommets can be installed in the same way and look a bit like baskets.
Cable entry covers
---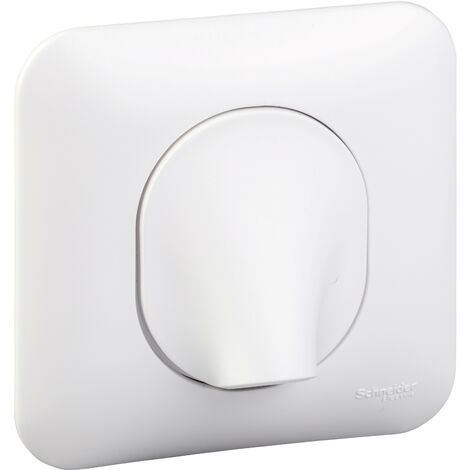 Cable entry covers can only be used with specific cable cross-sections and cables used to power a single device. A cable entry cover can be used to protect your cables and avoid any connection issues. You can choose between a traditional cover or a flush-mounted cover plate.
A cable tie can be installed near the hole to keep the cable in place and prevent your cords from getting pulled out. These cover plates are made by a range of companies so you can choose them to match your existing electrical sockets and switches.
Cable entry covers can also be used for electric radiators. In either case, they should always be installed with the hole facing downwards.
Explore the ManoMano catalog
Cables
Guide written by:
John, DIYer & IT developer, Brighton, 70 guides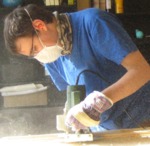 Since I was a child, I was always interested in manual and technical works. Always fascinated by woodworking, I took advantage of my first flat as a playground. On the cards: electricity (of course, safety first!) and some partition walls; but also decorating with the help of the missus, made-to-measure furniture and little tricks to optimise the space, all the while remaining as original as possible. When the little one arrived, I started building bits and pieces for him! Lacking space, I have not got a permanent workshop and certain tools I dream about but are not part of my collection. Not to worry, I already know a lot about DIY and I have a high-tech profile that I hope will guide you in your decisions!
The products related to this guide