Bubble level buying guide
Guide written by: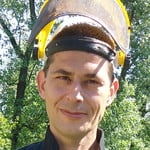 Jeremy, construction site supervisor, Cardiff
118 guides
Want to install a shelf in your room? Tile in your bathroom? Building a small wall in your garden? For all these tasks, the important thing is to keep everything as horizontal and vertical as you can. To help you with this, your best friend is the bubble level.
Important features
Cut
Material
Number of vials
How does a level work?
Good news, all types of bubble levels work on the same principle. Attached to a flat base frame, a vial is filled with liquid containing a bubble of air. Marked on the center of the vial are to lines. To use the level, simply position the bubble between the two lines on the vial. Most models include one vial for horizontal leveling and one for verticals, some even include a third vial for leveling 45° angles as well.
Which level for what job?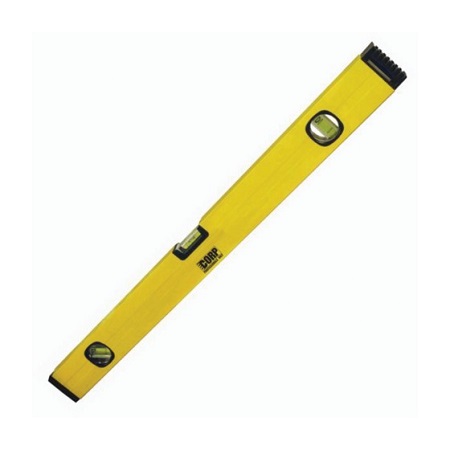 There are many different bubble levels, some large, some small, some with two vials, other three. All work the same way.
Indoor work: prefer a rectangular level with at least two vials and a minimum length of 40cm. This type of level is lightweight and easy to read which allows you to work quickly. Its body may be made of plastic or metal. Plastic is usually cheaper but metal is usually more durable.
Outdoor work: choose a level with a trapezoidal frame with two or three vials and a minimum length of 40cm. The body of this type of level should be metal because it is much more robust. Select the length of the level to that best suites the work you are doing. If you are laying a brick path or pouring concrete you will want a much longer level than if you are simply hanging a shelf.
Final advice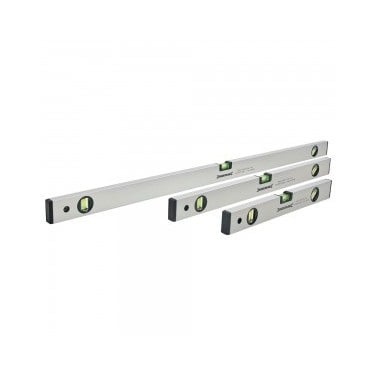 Here are a few more tips.
If you are unable to pick between a few bubble levels that are similar, pick the one with the most accurate graduations - on the order of half a millimeter per meter.
If you're working in confined or cramped spaces, consider on a more compact model. Models measuring only a few centimeters can be just as accurate as any other.
Some levels are magnetized which is practical for indoor and outdoor projects alike.
For DIY enthusiasts interested in knowing how to choose the accessories related to hand planes, follow the advice of our editors and discover their Guides:
And to work safely:
Did you find this guide helpful?
Guide written by:
Jeremy, construction site supervisor, Cardiff 118 guides écrits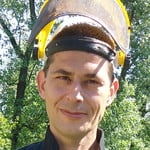 Electrician by trade, I first worked in industrial estates where I installed, wired and fixed a large number of electrical installations. After this, I managed a team of electricians for this type of work. 10 years or so ago, I turned to building and construction. From the modest family home, to gyms and theatres; I have been able to coordinate, audit and organise all sorts of construction sites.
for 4 years now, I am restaoring and bulding an extrension to a bungalow in the heart of the welsh countyside. My experience in manual work and my knowledge means I am proud to be of service. Terraces, interior design, roofing, plumbing, electricty, anything goes! We have, my wife, daughter and I, built almost everything we have from scratch! So to answer all of your questions, and to orientate and advise you on coosing your tools? Easy!
The products related to this guide