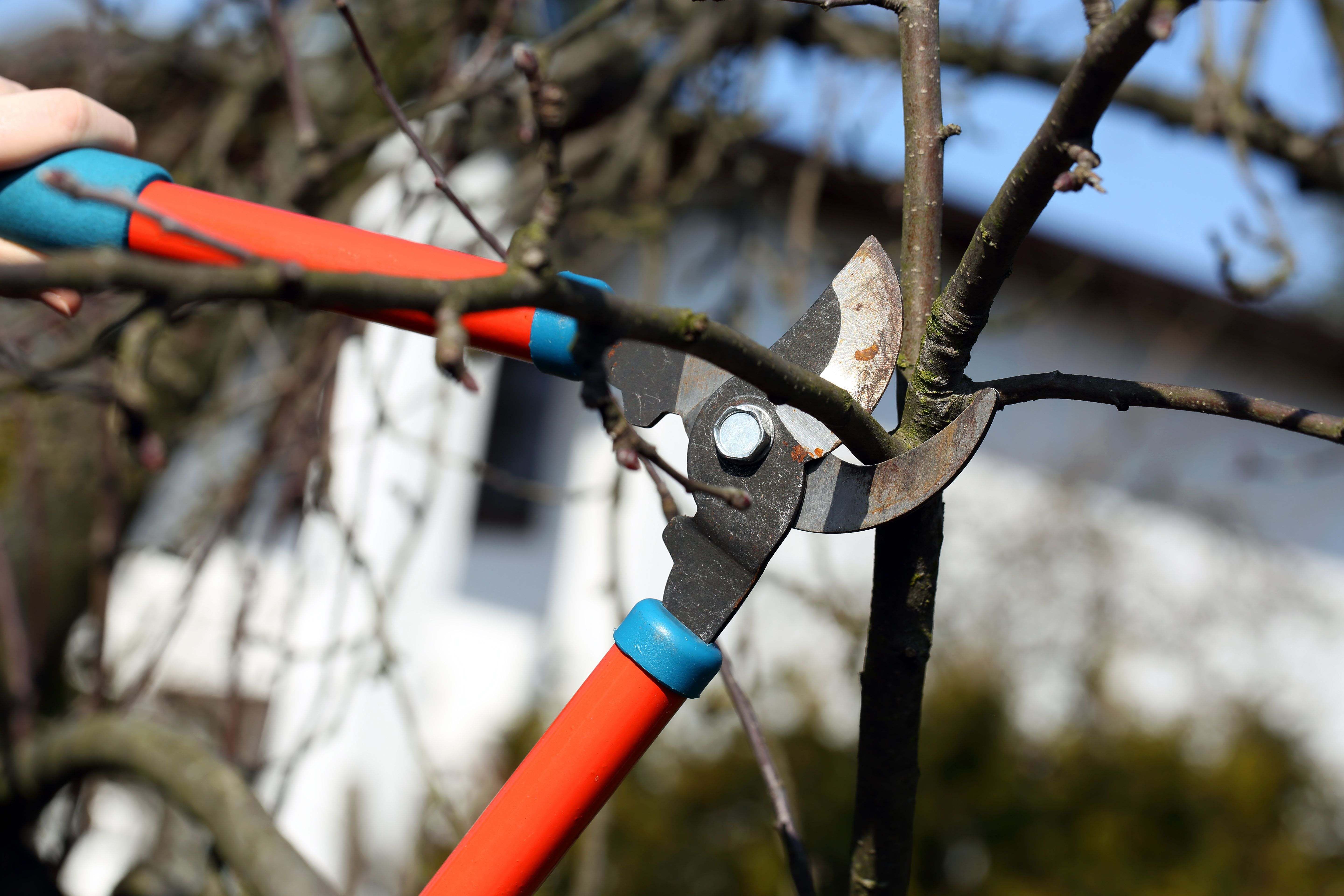 Branch cutter buying guide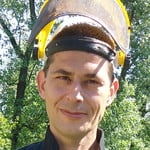 Guide written by:
Jeremy, construction site supervisor, Cardiff
134 guides
Available with straight or anvil blades, branch cutters are ideal for effortlessly pruning thick branches. The long handles provide leverage, so you can avoid straining yourself. Meet the big brother of the secateurs - roll on branch cutters!
What can branch cutters cut?
---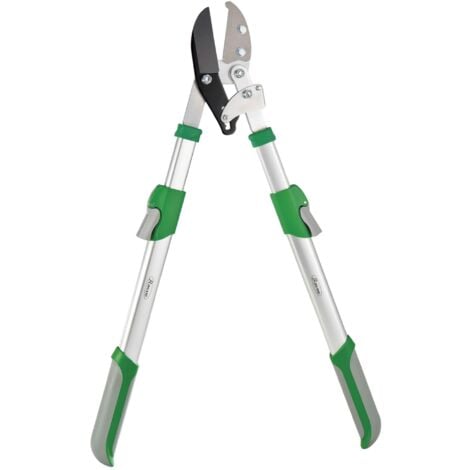 Branches, of course!... But beyond this obvious answer, what diameter are we talking?
These tools are suited for cutting branches from 3cm to about 5cmin diameter, effectively leading on from the territory of secateurs!
Operated in two hands, they allow you to exert a considerable force with only a little effort.
Their long handles (ranging from 35 to over 80cm) facilitate cutting of course - providing essential leverage - but also let you reach high branches without having to climb a ladder or resorting to a pole pruner.
What are the important characteristics?
A branch cutter consists of blades, telescopic handles and often a leverage system that can be either lever- or rack-based.
Depending on the type of vegetation to be cut, there are two types of cutters.
Straight cut (crossed blades)
---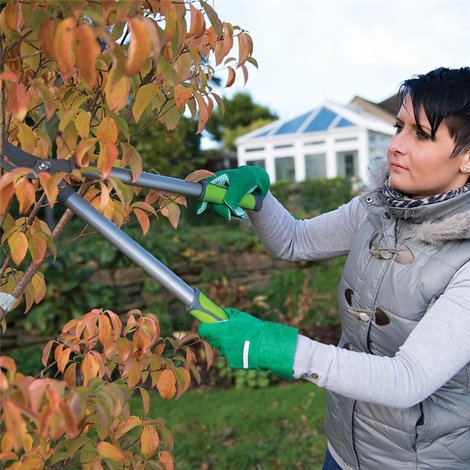 Used for green and dry branches and small shrubs, these cutters produce neat, clean cuts without damaging the fibres of the branch. The cutters operate with two curved cutting blades.
Anvil cut
Designed for cutting hardwoods and dead wood, anvil cutters consist of a single, very thin cutting blade moving against a groove in a second, thicker blade (which serves as a support for the first). They are not recommended for soft or green branches because they crush the fibres rather than cutting through them.
Leverage
The quality of the leverage, whether with levers or gears, is mainly a function of the length of the arms and the steelquality. Levered cutters are designed to produce less force. Choose ergonomic handles for a more comfortable cut.
What accessories are available for your branch cutters?
---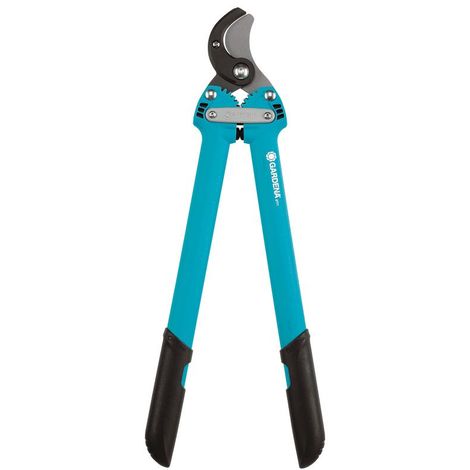 When choosing your branch cutters, choose a brand that guarantees easy availability of spare parts and accessories.
The blades will wear out quickly if you frequently use your cutters, so these are priority spare parts.
Also make sure you can easily find replacement components for the closing mechanism, whether it's springs, stops, or a rack-and-pinion system you need.
Tips for choosing 
For convenience, choose a strong branch cutter that allows you to cut through large branches without straining.
And whatever the mechanism, choose a model with good quality blades. The best are made of treated or hardened steel. Price is generally a good indicator of quality.
Explore the ManoMano catalog
Branch cutters
Learn more about garden maintenance...
To find out more about garden maintenance, follow our editors' advice and check out their other guides:
How to choose your protective gloves?
How to choose your protective eyewear?
How to choose your gardener's clothes?
How to choose your safety shoes?
Guide written by:
Jeremy, construction site supervisor, Cardiff, 134 guides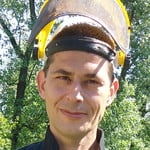 Electrician by trade, I first worked in industrial estates where I installed, wired and fixed a large number of electrical installations. After this, I managed a team of electricians for this type of work. 10 years or so ago, I turned to building and construction. From the modest family home, to gyms and theatres; I have been able to coordinate, audit and organise all sorts of construction sites. for 4 years now, I am restaoring and bulding an extrension to a bungalow in the heart of the welsh countyside. My experience in manual work and my knowledge means I am proud to be of service. Terraces, interior design, roofing, plumbing, electricty, anything goes! We have, my wife, daughter and I, built almost everything we have from scratch! So to answer all of your questions, and to orientate and advise you on coosing your tools? Easy!
The products related to this guide