Blind and mosquito net buying guide
Guide written by: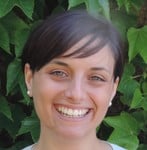 Julie, Interior Designer, Manchester
22 guides
Interior blinds provide privacy and decoration for all types of window. Blinds are available in many varieties - Venetian, Roman, roller and Japanese, to name but a few. Or maybe you're just after a mosquito net? Our guide and product comparison will help you choose your interior blinds!
Important features
Window type
Type of blind
Area
Material
Fittings
Why go for blinds?
---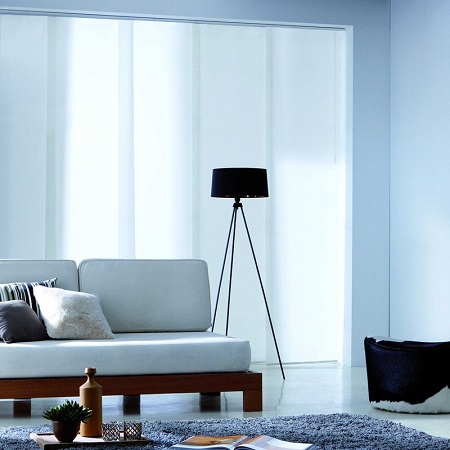 In recent years, the sheer range of blinds available - as well as the technology behind them - has developed to the point where you can say there's truly one to suit every window!
As well as offering an
opaque
surface to block out light and prevent intrusive views,
interior blinds
also act as a
thermal shield
. To choose the perfect blind, combining style and convenience, start by asking yourself these two questions:
What type of window am I covering?
Why do I want to cover the window?
It goes without saying that you can't put Roman blinds on a bay window, but one with vertical louvres or Japanese panels will work a treat! On the other hand, on a tilt-and-turn window or a glazed door, Venetian or roller blinds are both feasible options. In general, each blind lends itself particularly well to a certain type of window.
Explore the ManoMano catalogue
Interior blinds
What different types of blinds are there?
---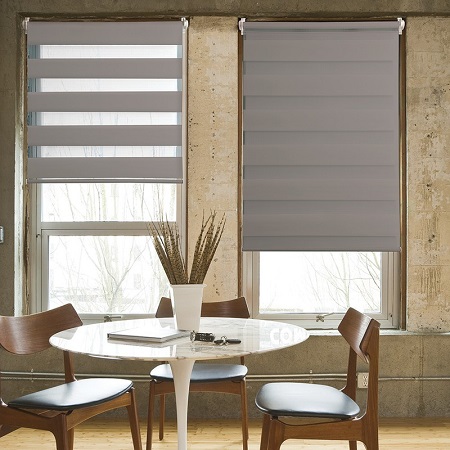 Roller blind
The
roller blind
winds up via a cord usually located on one side. Suitable for glazed doors and windows.
Voile blind
The
voile blind
is particularly light and attractive; it can also be wound up and down but has low
blackout power
. You could say at a pinch that a voile blind looks just like a curtain. Suitable for windows.
Japanese blind
Japanese blinds consist of a series of solid panels, overlapping slightly for improved exclusion of light.
Japanese blinds
are wound from top to bottom. Suitable for glazed doors.
Roman blind
Roman blinds
consist of several horizontal strips of fabric, proportional to the height of the window. They can't be wound and unwound. They are attractive and come in a range of colours. Suitable for windows.
Venetian blind
Venetian blinds
are composed of louvres that can be tilted as required to exclude more or less light. Suitable for windows and glazed doors.
Pleated blind
Pleated blinds
are contained in housing at the top of the window, and generally rolled out along guide rails. Suitable mainly for windows, especially roof windows.
Vertical louvred blind
Like a Venetian blind, this type is composed of louvred slats that overlap slightly for complete blackout but can also be tilted to admit some light. The
vertical louvre
is particularly well suited to glazed doors.
Explore the ManoMano catalogue
Vertical louvre
Blinds: what different materials are there?
---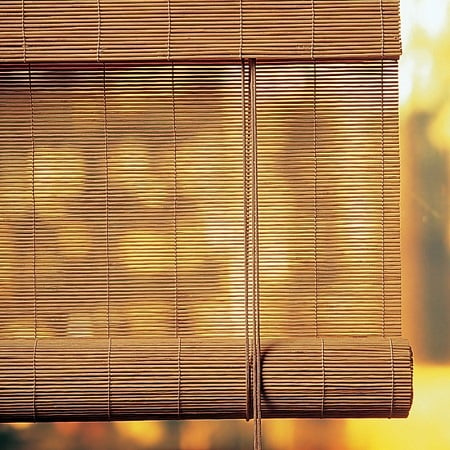 A wide range of materials are used in blinds, giving you a variety of options to suit your requirements!
Voile (light cotton or cotton blend)
This material comes in Roman, vertical slat, roller, Venetian, pleated and Japanese blind formats. So basically every type out there! The density and fibre composition of a particular voile fabric are important factors in determining its use. When choosing, consider blackout power and light filtering ability.

Fabric
Other fabrics also appear in all types of
blinds
. Fabric is generally easy to clean - simply with water or a microfibre cloth. Some fabric blinds can even be rinsed in the shower. Heavier fabric is also very practical, obscuring unwanted views and completely blocking out the light!
Wood
Venetian blinds are even available in wood, giving your living space an exotic touch. Wooden blinds offer unequalled blackout power and are available in a range of colours. Cleaning is simple (microfibre cloth) and various accessories are also available.
Aluminium
Aluminium blinds are popular, especially Venetian, for use in offices. Many varieties are on offer, with a range of finishes and colours. Also easily cleanable with a microfibre cloth!
Paper
Paper blinds are less common, though they do exist in Venetian, vertical, pleated and Japanese formats. Despite what you might expect, paper blinds are also easy to clean (microfibre again!) and create an original feel in your space. Blackout power depends on paper density.
Mosquito nets
A mosquito net, as the name suggests, is designed to keep off the mosquitoes in the heat of summer. Of course, with this end in mind the range of formats is a little more limited - Venetian blinds are no obstacle to flying insects! As such, mosquito nets are typically similar in form to the roller blind.
Explore the ManoMano catalogue
Mosquito net
Blinds: how to choose the right dimensions?
---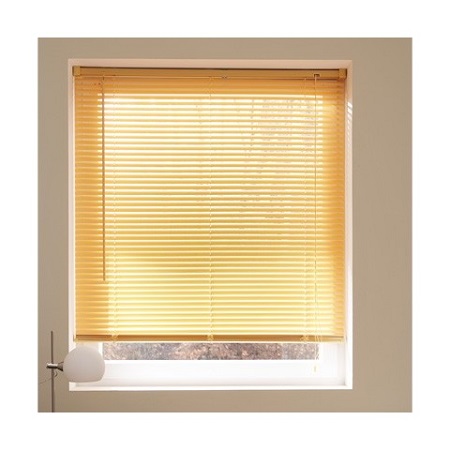 To
calculate the dimensions you need
, you must take into account
fittings
as well as the window itself.
Attaching your blind to the wall or ceiling

The required width can be calculated as the width of the window plus 5cm; the required height equals the height of the window - both dimensions including the window frame.
You also need to consider overall width (including winding mechanism) and the height off the floor at which the mechanism will be installed.
Attaching your blind to the window frame

The width of the frame equates to to overall blind width - mechanism included. Also note the width and height of the glass to be covered.

Explore the ManoMano catalogue

Fittings
How to install a blind?
Standard blind installation
---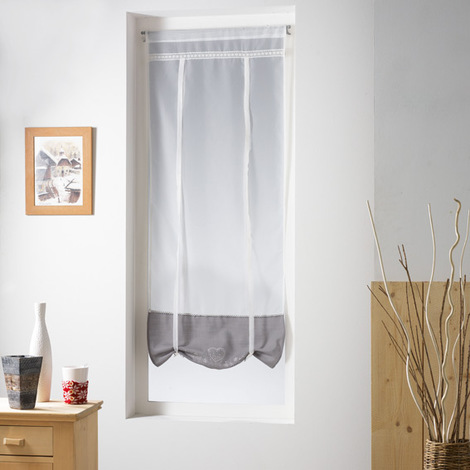 The vast majority of blinds are simply screwed to the wall or ceiling, leaving no distance between this surface and the blind.
However, some blinds are installed at a specific distance from the window - useful when you want to keep space between the two, for example to control humidity in a poorly ventilated bathroom.
Special tips for installing Japanese blinds
Wall installation
The screws should be supplied along with the blind fittings, but you have to
choose your rawlplugs
! Usually, Japanese blinds come with a
bracket system
that allows you to position the panels more or less close to the window. So you can avoid a hump where the window handle sticks out!
Ceiling installation
Same as for wall installation except that you don't need to worry about special distancing brackets.
Installation advice
For PVC windows, some fitting systems avoid drilling - simply locking into the seal of the window frame!
And for
outdoors
, it's an awning you want!
Learn more about interior comfort...
To find out more about optimizing interior comfort, follow our editors' advice and check out their other guides:
How to choose your interior lighting?
How to choose your insulation?
How to choose your hot water radiators?
How to choose your single-flow CMV?
Guide written by:
Julie, Interior Designer, Manchester 22 guides écrits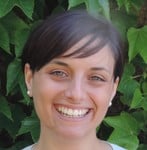 After years of DIY, renovation, designing, I decided to turn my passion into my career.

Starting in 2006, in the South-West, I helped people with renovation or contruction projects. My expertise and my curiosity led me to look further into innovative ideas for myself and my clients.

Indeed, to live your passion is also to transform the space you live in and the objects you use daily. My family love my creations and ideas that I bring into their lives!

My favourite thing to do: use colour to brighten up interior space. But also tips to hide away clutter. Your home is just never big enough, is it? It is thus a great pleasure to share my tips with you, so that you also can take as much pleasure as I do when starting up your next project!  
The products related to this guide