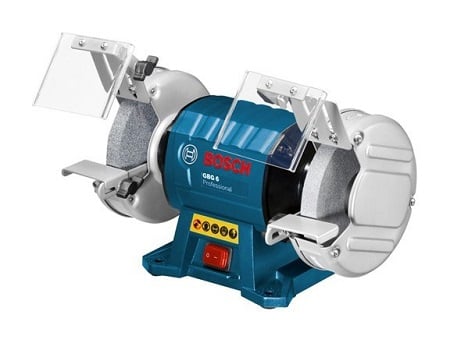 Bench grinder buying guide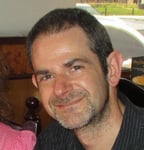 Guide written by:
Didier, Technical manager, Cardiff
8 guides
Something to grind down to shape, a knife to sharpen, etc. We've all longed for a dual bench grinder at some point. But, how to choose between the dry wheel, wet wheel or stone grinder? Here are some "sharp" tips for choosing your machine and using it safely!
Bench grinders: some distinctions
---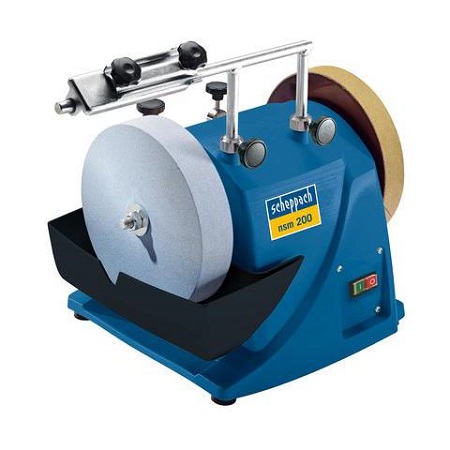 The first thing to be aware of is that you may want various different levels of finish:
Fettling or trimming consists of removing metal burr or flash after cutting with large machine tools;
Deburring is the same but finer - after sawing or filing;
Shaping is a finer grinding operation intended to shape the metal.
So you see that a big grinder intended for fettling won't so much shape as it will devour small components in need of fine-tuning! Manufacturers do, however, offer grinders with a wider range of possible applications, intended to span the range of finishes you might require.
We will mainly find:
The dual wheel grinder has two grinding wheels, both fixed on the same axis and spinning at identical speed. This allows you to trim on one end and shape on the other.
The mixed grinder, with its two separate systems, can really adapt to your needs. The two speeds can be equal or different. You can, therefore, combine the following functions: 
Grinding / dry sharpening;
Shaping / wet sharpening;
Shaping with sanding belt/polishing;
Deburring / brushing;
And many more combinations
The bench sharpener is specific to fine sharpening work. It has specialised wheels and running speed.
Why do grinding wheels come in different colours?
---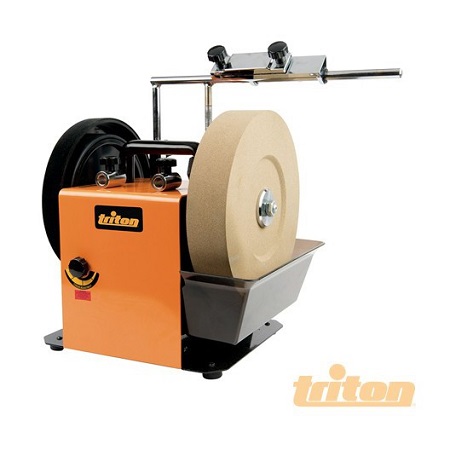 Grinding wheels are colour-coded according to the nature of thework they perform. The choice of your grinding wheel determines the fineness of the grind.
Here's how it works:
Brown is for heavy fettling use;
Greyish is for grinding everyday steel;
White is for sharpening tools;
Green, made of silicon carbide, is for fine grinding of blades, drill bits and carbide tools.
Although the colour is very important, it should be noted that most types of wheel will run on a dry grinder - fine sharpening requires a wet grinder. Whatever type of grinding wheel you use, remember that its surface must remain even. Dressing tools will allow you to level off an uneven wheel. Avoid grinding soft metals likely to clog up your grinding wheels.
Explore the ManoMano catalogue
Grinding wheels
I want to get grinding - what else do I need to be aware of?
---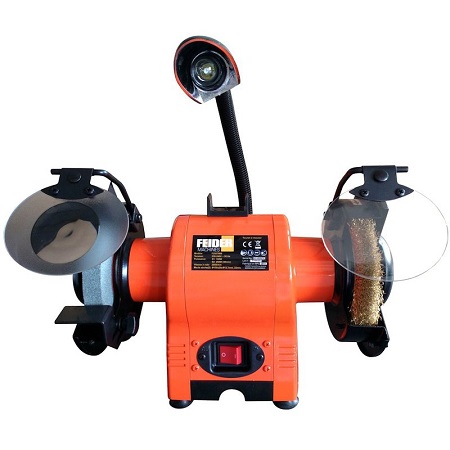 Make sure that your choice of wheel suits the type of grinding you wish to perform. Your choice of material and wheel size will depend on how often you plan to use it. A diameter of 125mm is sufficient for an occasional DIY use - avoid power ratings under 250W as a weaker grinder is liable to jam when used, hence increasing the risk of accidents. A professional wanting to prioritise lifespan would be best advised to go for a 200-250mm diameter wheel with a power rating of at least 500W.
Don't forget that a bench grinder must be thoroughly fastened down. If bench space is a problem, a freestanding base will allow you to fix it to the floor instead - giving you the freedom to use the machine from all angles. The rotating base available on some models may be an attractive compromise.
Explore the ManoMano catalogue
Bench grinder
How do I sharpen blades then?
---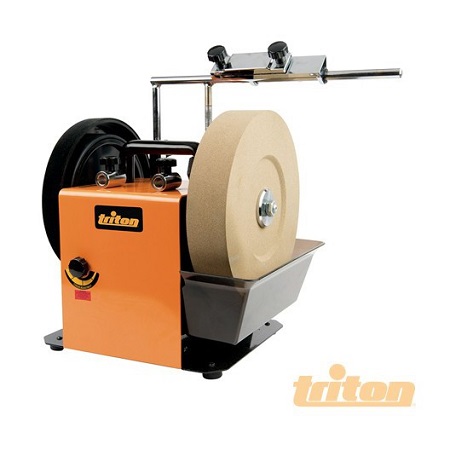 Starting from the ground up, sharpening involves leaving an effective cutting edge on a tool. For best results, do your initial, coarse grinding with a grey wheel, giving a rough cutting edge shape. Do the finishing with a white wheel, to refine the cutting edge and avoid leaving nicks. Sharpen with a wet wheel, to avoid heating while achieving the desired sharpness. Polish on leather to remove any micro-burr and shine up your blade.
When you've got your head around these stages you'll start to see the need for so many distinct types of grinding wheel! But don't get lost in all the detail - just find out exactly what wheel(s) you need and you can get straight to work.
Bear in mind, however, that heating must be avoided when sharpening. If a component reaches a high temperature during grinding, it will lose its toughness and therefore its surface resistance (hence the need for wet grinders). A handy trick to avoid heating is to keep a container of water close by to cool the piece you're working on.
You might also want to sharpen chainsaw chains, drill bits etc. Specific grinders exist for these more complex cutting tools.
So where does manual sharpening come in?
For those who like to stick to more traditional methods, you can still get a good old grindstone to keep in the back of your drawer. Indeed, this type of whetstone has the advantage of being much less cumbersome than a bench grinder. Composed of different grains, it will have two to four faces and may be cooled with water or oil depending on the stone. It also has the advantage of being available in very hard materials such as silicon carbide. A manual whetstone is unlikely to be a frequently-used tool, although it can come in handy for certain tasks where good old manual dexterity is the best thing.
For sharp DIYers looking for practical tools in high-tech materials, the best way forward may be to maintain a range of different sharpening stones. It's is an easy-to-use tool, consisting of one or more materials designed to sharpen metals. It may come on its own or in a kit. The classic knife iron in the kitchen drawer is a member of this same family of tools, as are "diamond" sharpeners for use on stainless steel.
I'm still not that confident, what should I do?
Of course, your choice of grinder must also take safety into account. A bench grinder is, after all, a vibrating machine that rotates at high speed. Grinding produces heat and sparks that are transferred to the surroundings. A grinder can easily warp and destroy the components you're trying to work on - shaping and sharpening require some dexterity.
To compensate for relative lack of experience, certain models come with positioners. These guiding elements help you keep your work steady, and are especially useful for fine sharpening. There are various types available depending on your needs. The positioner must be robust and adjustable. Note that positioners can be adapted to the thrust force of your grinder. To "finish" off with, you can't stress too much the importance of wearing protective goggles!
Explore the ManoMano catalogue
Protective goggles
Last words of advice
It has been said that work sharpens the mind - and by following the wisdom of our advice as well as your own experience your grinding work will gain that extra edge! Personally, I do my deburring work with an angle grinder and keep my bench grinder for fine shaping. I have a dual-wheel model with a range of grinding wheels: white and green in different grains, brushes and polishing discs. I also keep a diamond sharpener that I've adapted for use on a homemade assembly that lets me adjust the sharpening angle for my pro kitchen knives. Altogether this bunch of kit ticks all my boxes. Now it's your turn to choose!
Learn More
Additional bench grinder information can be found below:

How to choose your protective clothing
Guide written by:
Didier, Technical manager, Cardiff, 8 guides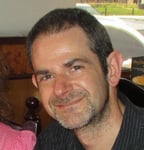 I spent ten years working in maintenance services, first as a Technician and then as a Head Technician. For eight years, I have perfected the methods and management of subcontracting. Today, I continue my career while I work on technically versatile projects. DIY: I love it. I like having the right tools. Precise work fascinates me, I like working with wood and metal and I do not hesitate to make something myself if it doesn't exist. In my daughter's room, for example, has a bed built into her desk. My family and neighbors don't hesitate to ask me for advice or troubleshooting. My experience in home renovation combined with my knowledge of the various building trades allow me to advise on tool choice with pleasure.
The products related to this guide