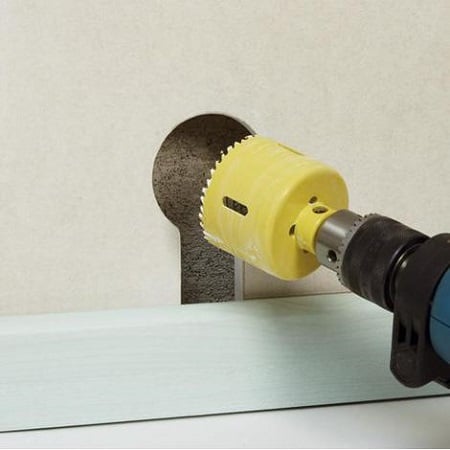 Bell saw or trephine buying guide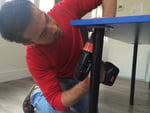 Guide written by:
Sebastian, self-taught DIY-er, Exeter
198 guides
The bell saw drills plastic, plaster, tile, wood and the trephine drills concrete and stone. With a centring drill, the bell saw is fixed to the chuck of a drill and can be made of HSS, tungsten carbide or diamond. The bell saw is essential for recessed sockets and spotlights!
Why use a bell saw?
---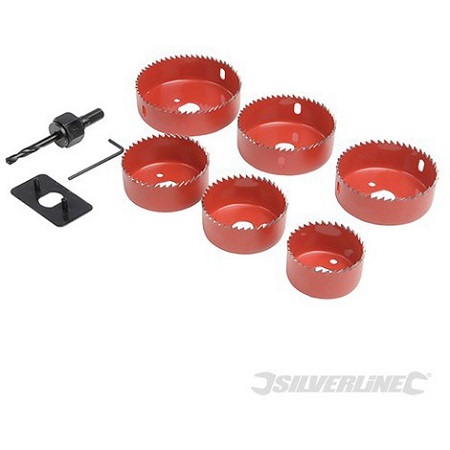 A bell saw is useful for drilling materials like wood, plasterboard but also for tiles or even concrete in which case it is called a trephine.
The bell saw is mainly used for installing lights, recessed switches, or electrical outlets.
Mounted on the chuck of a drill, the bell saw makes it possible to make holes with a diameter of 20 mm to 63 mm most often - this last diameter corresponds to the boxes for embedding the electrical equipment.
The bell saw drills perfectly regular holes with a centring drill - to keep the circular blade in its cavity.
Explore the ManoMano catalogue
Drill
What are the elements of a bell saw?
---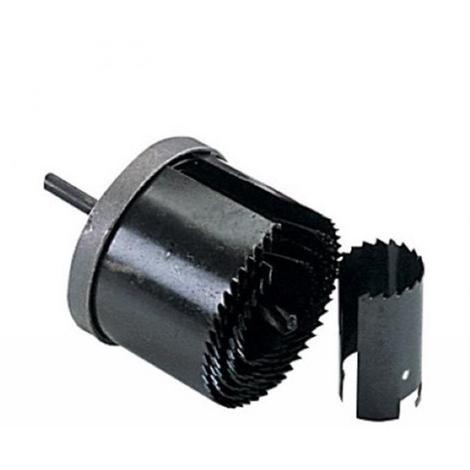 To drill soft materials such as wood or plaster, the entry-level saw has several interchangeable blades. If it is not all one piece, the bell saw is composed of three elements:
the base or mandrel - base where the saw blade rests;
the saw blade;
the centring drill.
Some bell saws are only made up of a blade and a centring drill.
Wooden bell saws can therefore have multiple blades in which case they should be removed and/or replaced according to the desired drilling diameter. The handling is simple however, this type of bell saw is more advisable for occasional use. For regular drilling, it is better to get a bell saw with a determined diameter where the centring drill is fixed on the blade making a block with the base.
What kind of bell saw for which material?
---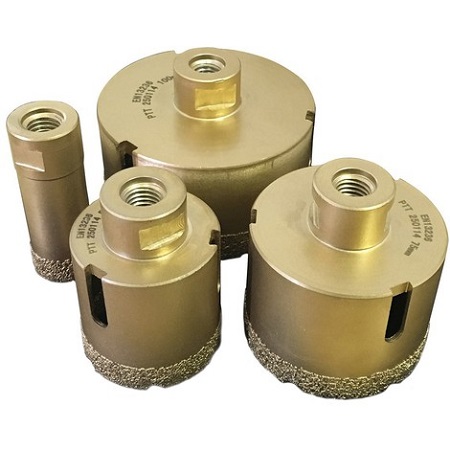 The tooth blades for the drilling of wood are of variable thickness. For sustained use, it is best to hold a one-piece hole saw with welded HSS centring drill or screw - usually with an Allen key.
The use of bimetal HSS bell saws is universal because these bell saws are suitable for drilling plywood, plasterboard, plastic and also non-ferrous metals.
For any rise in quality, as for drill bits, the material of the bell saw is to be considered. The following contribution is preferred:
cobalt and tungsten carbide for strength - often at 8%;
diamond for the drilling of tiles and bricks.
When using, the drilling of the tile must be done with water and the drilling of the metals with cutting oil and at reduced speed – as for drill bits. Bell saws are designed for a given number of revolutions per minute (RPM) which should not be exceeded to ensure a longer service life.
Explore the ManoMano catalogue
Drill bits
How to choose a bell saw or a drill bit?
---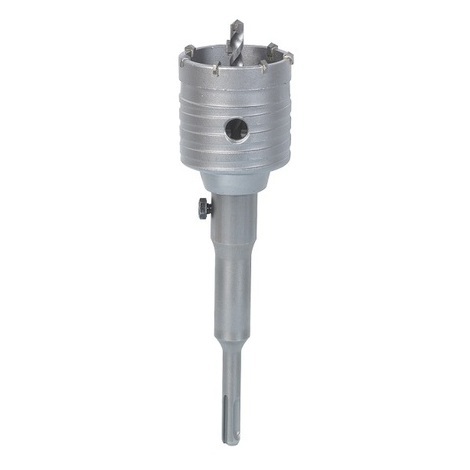 Trephines are made of hard materials.
Of varying diameters, the best quality drill bits have a centring drill and a carbide or diamond blade. The bits are fitted with carbide or diamond pellets on the circumference of the blade; their number is also a guarantee of quality.
Their fitting to the mandrel can be smooth-tailed or SDS (SDS + or SDS Max).
The trephine is fitted with a bit holder and a centring drill. The thread of the bit holder is predominantly M16
Explore the ManoMano catalogue
Mandrel
A last buying advice for his bell saw or his trephine?
---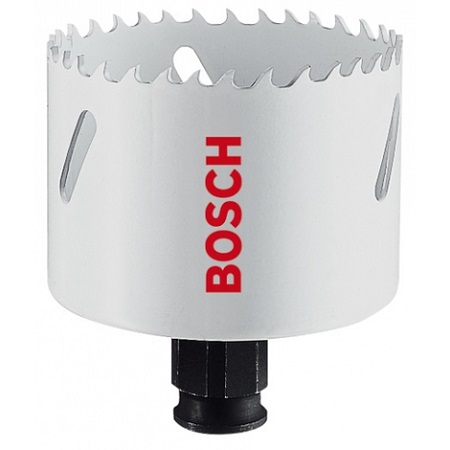 Assume that the multi-blade bells are designed for small DIY jobs and the range inputs have a very limited lifespan…
The bimetal HSS bell saws are of better quality and are more suitable for repeated use.
When drilling tiles: opt for diamond at reduced speed and with water
For concrete, don't hesitate to increase in range and go for a carbide blade – especially if you use your trephine regularly. Whether it is one-piece or screwed on a bit holder, it is up to you to choose according to the drilling frequency.
More Information
For do-it-yourselfers who are curious about know-how and want to choose the accessories related to drills, follow the advice of our editors and discover their Guides:
And to work safely:
How to choose protective gloves?
How to choose your protective eyewear?
Guide written by:
Sebastian, self-taught DIY-er, Exeter, 198 guides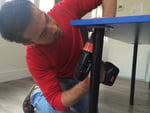 Redo a roof with wooden beams? Check.Advise Mister everybody in the DIY shop? Check.Redo the bathroom plumbing? Check.Fit together, build the walls, paint a partition, throw my hammer in a rage thinking that it will fix the problem? Check. The DIY motto ? Learning is better than delegating… well, it's also a question about your wallet! The satisfaction? The beer at the end of the job! What do the best have in common? The influence of Gyro Gearloose, Mac Gyver and Carol Smiley depending on your generation, a good dose of curiosity, a average hand-eye coordination and a taste for risks… and if it doesn't work, try again! Advise you? I'll do my best!
The products related to this guide