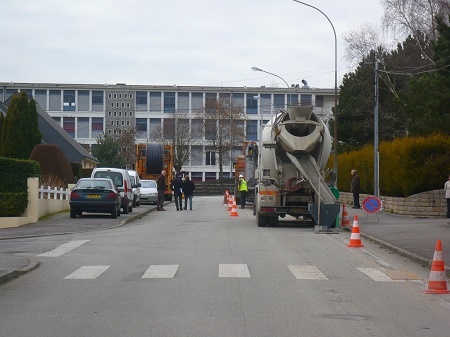 Being seen onsite: safety equipment and precautions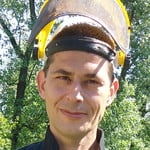 Guide written by:
Jeremy, construction site supervisor, Cardiff
128 guides
Being seen onsite is absolutely fundamental. Regulations exist to limit the number of accidents at work by enforcing high-visibility (hi-vis) clothing. Between fluorescent vests, helmets and reflective strips, different classes of clothing exist to ensure the correct equipment is worn.
What do the regulations say?
---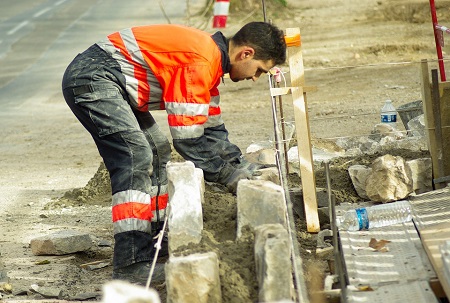 A building site is by definition an area where changes are being made to the lie of the land.
While the work goes on, pedestrian and vehicle routes may change, machinery and heavy weights will come and go and personnel will move around. Everyone entering the site needs to be visible for their own and others' safety: pedestrians, workers, visitors, drivers etc.
Visibility onsite is governed in the UK by the Personal Protective Equipment (PPE) at Work Regulations 1992, which require employers and managers to provide specialized high-visibility clothing to anyone present on their sites.
Classes of high-visibility clothing
This kind of clothing must conform to the strict international standard EN 20471. These are generally fluorescent in colour (yellow, red or orange) with added reflective strips. The standard defines three classes of garment.
Class 1
This is the least restrictive, and as such only covers basic clothing (trousers, hat, gloves etc.). Generally this type of clothing is worn indoors or on outdoor building sites with no heavy machinery.
Class 2
This intermediate classification basically covers upper body visibility. T-shirts, pinafores, sleeveless vests or gilets, etc. Applying to outdoor sites with limited movement of machinery (or only worked on in daylight).
Class 3
The final, most elaborate type is obligatory on roadside sitesinvolving moving machinery, as well as certain other specific contexts (airports, sea ports, railways, motorways etc.). It includes long-sleeved jackets, parkas, overalls, and jacket-and-trouser combinations. Also required for any nighttime work.
High-visibility PPE
---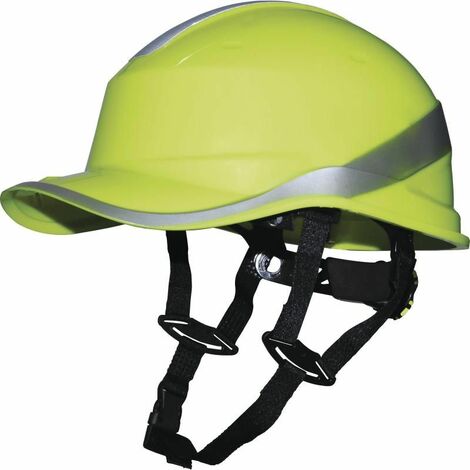 Hi-vis garments are themselves a form of PPE, along with safety shoes, since they make the wearer visible to all even if they don't provide protection against impacts or falls.
Depending on the nature of the work, helmets may be required; depending on working conditions and site layout, helmets may also need to be hi-vis.
Explore the ManoMano catalogue
Clothing
The correct level of hi-vis for the job
Depending on the type of site, layout and footfall, the required PPE will vary.
| | | | |
| --- | --- | --- | --- |
| | | | |
| Indoor work (low-light areas) | | | |
| Indoor locations (factories, commercial or industrial units, large indoor locations passable by small vehicles e.g. forklifts) | | | |
| Outdoor without moving machinery or cranes | | | |
| Outdoor involving moving machinery and / or cranes | | | |
| Sites located near roadways | | | |
| | | | |
---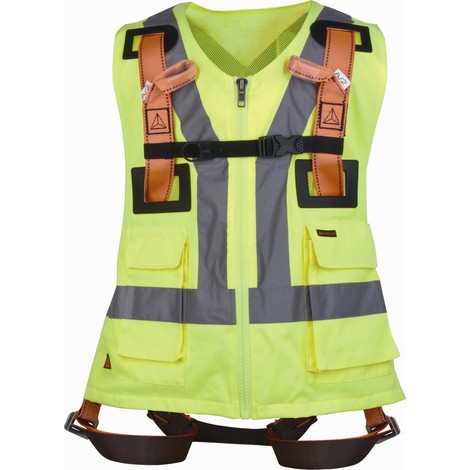 The regulations are strict, especially regarding the least elaborate Class 1 category. Class 1 garments alone don't count as adequate PPE. They should always be combined with Class 2 items to be considered sufficient (e.g. trousers combined with a vest or t-shirt).
In addition, to be effective, hi-vis clothing mustn't be covered up by other PPE items. For example, if you're wearing a hi-vis t-shirt or vest, you shouldn't wear a harness or support belt on top in case you reduce the visibility effect.
Explore the ManoMano catalogue
Support belt
What precautions should be adopted to stay safe at work?
---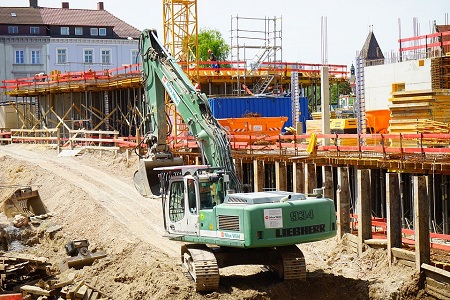 While wearing PPE equipment is all well and good (and indeed a requirement!), it's not enough to guarantee the complete safety of your personnel. You also need to take adequate precautions in terms of how you act onsite.
To stay as safe as possible, you should:
avoid wearing only Class 1 hi-vis items, since they're not sufficient alone
avoid covering up hi-vis garments, even with other items of PPE: Don't put an apron on over a Class 3 hi-vis overall, for instance, since it will reduce the reflective power and therefore your visibility
never cover up the reflective strips on your hi-vis garments
always stand facing the direction of traffic or machine movement
always follow lighting and signage recommendations
never separate garments designed to fulfil the Class 3 criteria when worn together - i.e. jacket and trouser; they will no longer count as Class 3 protection if you do
when working on or near roadways, avoid wearing a noise-cancelling helmet if you possibly can, in case you are unable to hear passing vehicles or machinery
move around carefully, and be aware of your working position and actions (don't hinder traffic circulation, don't back yourself into a corner, don't stay still for long periods in a dark area etc.)
---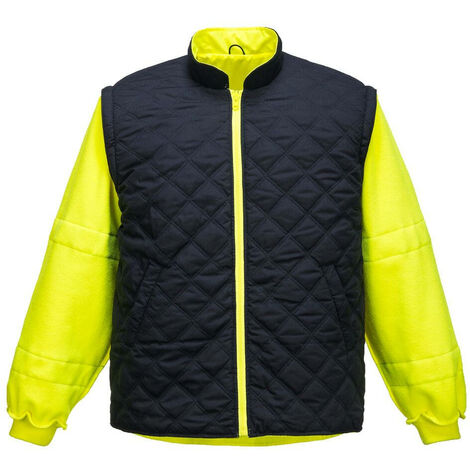 To conclude, hi-vis clothing is very helpful in ensuring you can be seen onsite. But of course it all depends on how you act in a potentially dangerous working context. Wherever possible, remain in view of your colleagues (whether on foot or driving), and any road users where relevant.
Where cranes are involved, never stand underneath the load, keep a safe distance, and make your position and movements clear to the operators sitting dozens of feet above you.
Explore the ManoMano catalogue
Signage
Learn more about workplace safety...
To find out more about workplace safety, follow our editors' advice and check out their other guides:
Guide written by:
Jeremy, construction site supervisor, Cardiff, 128 guides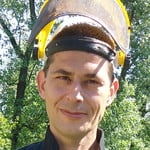 Electrician by trade, I first worked in industrial estates where I installed, wired and fixed a large number of electrical installations. After this, I managed a team of electricians for this type of work. 10 years or so ago, I turned to building and construction. From the modest family home, to gyms and theatres; I have been able to coordinate, audit and organise all sorts of construction sites. for 4 years now, I am restaoring and bulding an extrension to a bungalow in the heart of the welsh countyside. My experience in manual work and my knowledge means I am proud to be of service. Terraces, interior design, roofing, plumbing, electricty, anything goes! We have, my wife, daughter and I, built almost everything we have from scratch! So to answer all of your questions, and to orientate and advise you on coosing your tools? Easy!
The products related to this guide