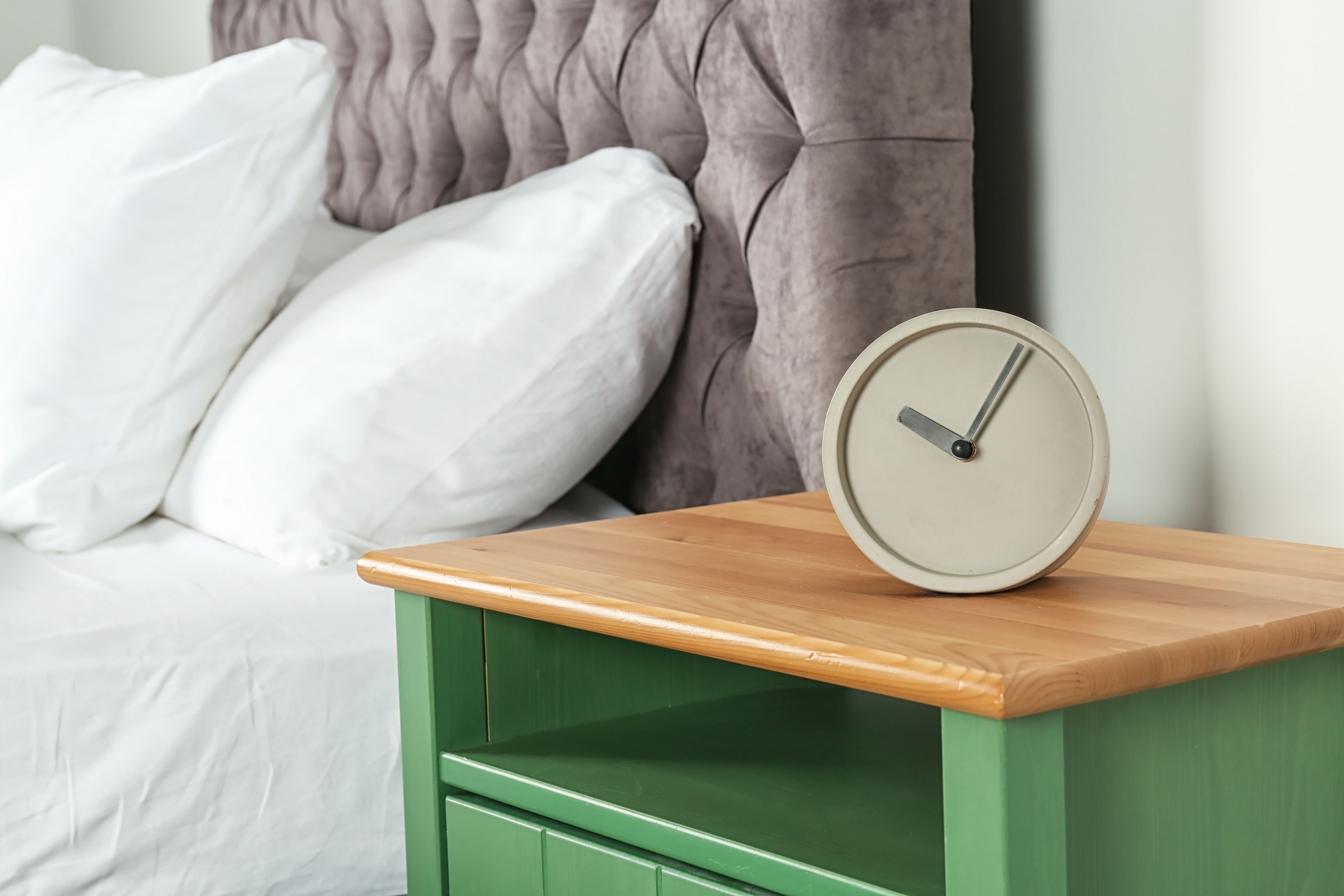 Bedside table buying guide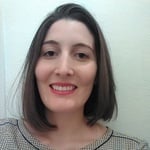 Guide written by:
Pauline, Self-taught handyman, Leeds
122 guides
An essential part of every bedroom, bedside tables should be both attractive and functional. While these pieces help to decorate the room, you will also have to consider a range of practical criteria including size, materials, design and storage space. Follow our guide to find the right bedside table for your bedroom!
Key criteria for choosing a bedside table
---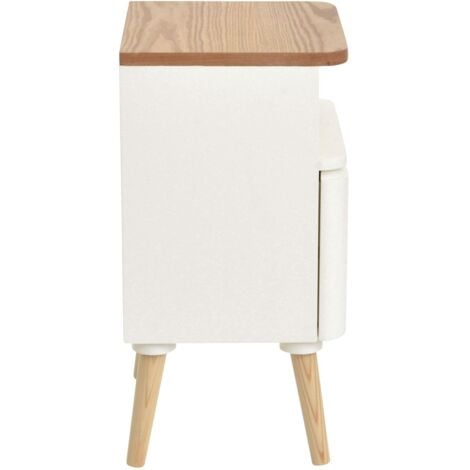 Also known as nightstands, bedside tables are used to hold any bedtime items you may need. Although they are usually smaller than the rest of your bedroom furniture, these items still have an important role to play. There are therefore several factors to take into account when making your choice:
design: of course, your bedside table will usually be chosen to match the rest of the bedroom; on the other hand, you can decide to go for a mismatched model to make your bedside table a stand-out piece;
practicality: it's important to make sure the bedside table meets your needs. Are you just looking for a place to put your alarm clock or do you tend to gather a number of items around the bed? It's up to you to weigh up your storage needs;
materials: this factor will dictate the style of the bedside table as well as its requirements in terms of maintenance;
care requirements: glass, for example, attracts dust while wood can be marked by glasses of water;
space: the amount of room you have in the bedroom will influence the overall size of the bedside table as well as the design you choose, from wall-hung shelves to bulkier rustic, wooden models.
It's worth noting that, if you're really looking to save space, some beds come with built-in bedside tables.
Explore the ManoMano catalog
Bedside tables
Choosing a bedside table style
Classic bedside tables
---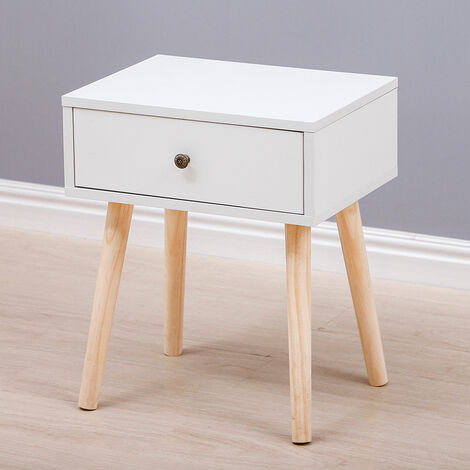 With a tabletop and drawer, the classic bedside table is discreet and will blend in with any style of décor.
Designer bedside tables
---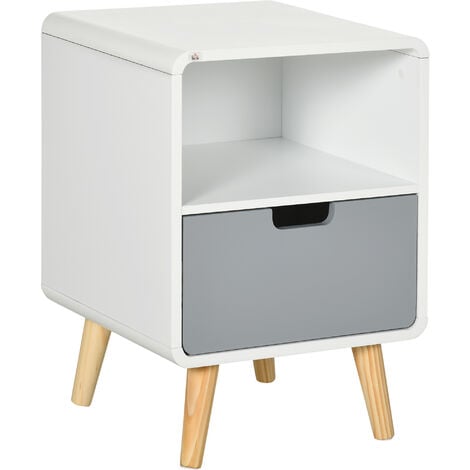 Bedside tables aren't just functional: they can be decorative elements in their own right. Whether with or without legs, these tables come in a range of contemporary materials like glass, metal or solid wood.
Wall-hung bedside tables
---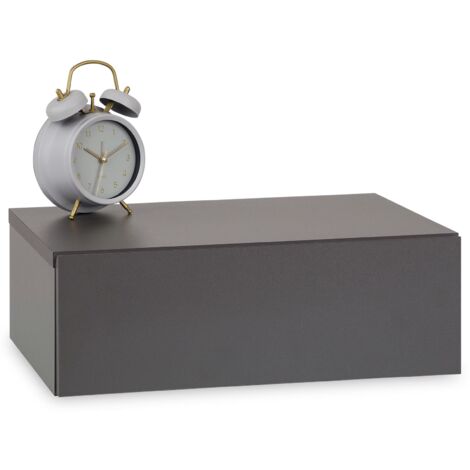 Perfect when space is tight, wall-hung bedside tables do not have legs. Instead, they are attached directly to the wall. While these tables can add a modern twist to a room, they do offer less storage space than other models.
Storage cube bedside tables
---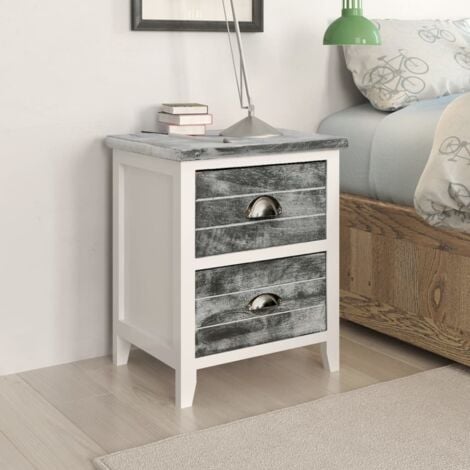 These bedside tables can be square or rectangular and offer a lot of storage space. You should, however, pay attention to the size of these sturdy-looking tables and make sure they are properly proportioned with the rest of the room so they don't overwhelm the space.
Upcycled bedside tables
---
A whole range of furniture and other items can be upcycled into bedside tables: stools, chairs, stepladders, side tables, tree stumps, crates, suitcases... there's a world of possibility!
Children's bedside tables
---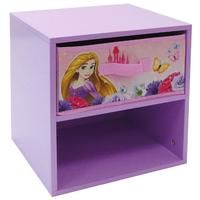 Children's bedside tables come in all colours and a range of novelty designs, but they should be made using materials that are hard-wearing and easy to clean. You will also have to ensure the table is perfectly stable.
Choosing a bedside table size
Of course, the size of a bedside table will depend on the amount of free space you have in the bedroom – but that's not all you have to consider.
Bedside table height
---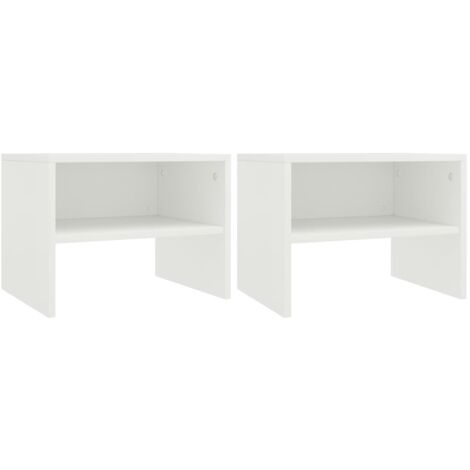 Your bedside table shouldn't be much taller than your bed and mattress, so that you can easily grab anything on the tabletop.
Bedside table width and depth
---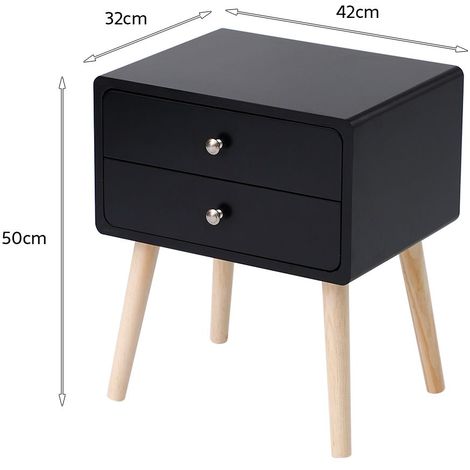 The width and depth of your bedside table depends on what you want to store inside it and the size of your bed. For example, you should opt for a smaller bedside table for a single bed and a larger one for a double bed.
Bedside table materials: style vs. care requirements
Bedside tables come in a range of different materials. Your choice will be driven your tastes, your existing décor and the material's care requirements.
Glass bedside tables
---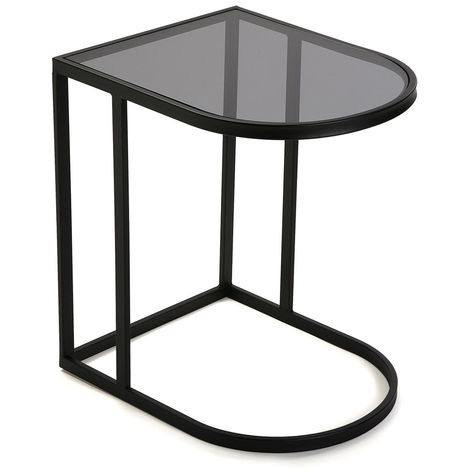 Glass lends a modern and airy feel to bedside tables. However, it is fragile and sensitive to scratches. This material also attracts dust and shows marks. As such, it will have to be cleaned often.
Wooden bedside tables
---
Whether you go for solid wood or composite, exotic woods or otherwise, wood is timeless and creates bedside tables with a naturally elegant look. That said, it does stain easily and should be cleaned on a regular basis using a damp cloth, wax or a specialist wood product.
Metal bedside tables
---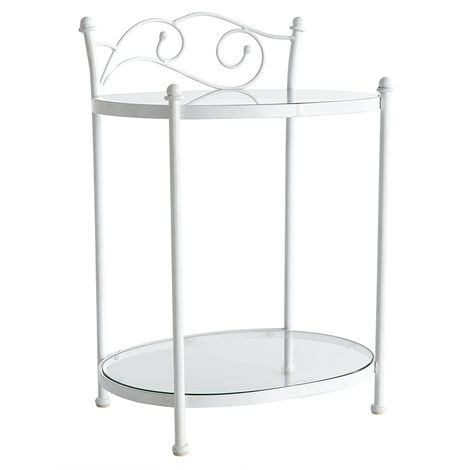 Metal is a great choice for designer-style bedside tables and industrial or retro designs. You can choose from steel, stainless steel, aluminium or wrought iron. However, its care requirements depend on the finish of the material and can range from basic to advanced (comparable to glass).
If you aren't up for cleaning very often, go for a brushed metal or gunmetal finish and any dust build-up will go unnoticed!
Rattan bedside tables
---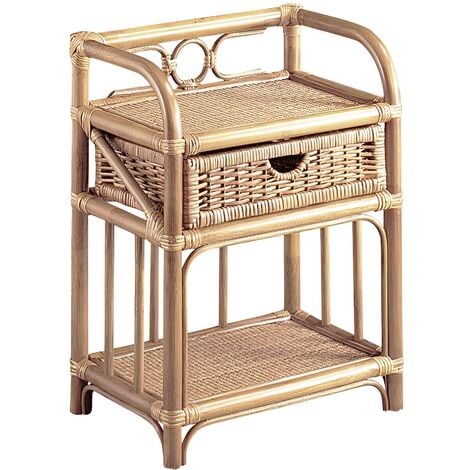 Rattan is used to create bedside tables with an exotic feel. Hard-wearing and natural, this material can be formed into different shapes and looks great alongside a wooden bed frame.
What's more, it couldn't be easier to care for: a damp sponge or cloth is all you need for routine care while a little diluted linseed oil should be applied at less regular intervals.
Bamboo bedside tables
---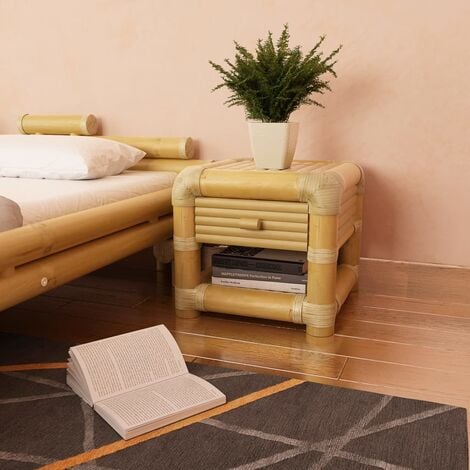 Bamboo is both environmentally friendly and fashionable. These tables are also hard-wearing and easy to maintain.
PVC bedside tables
---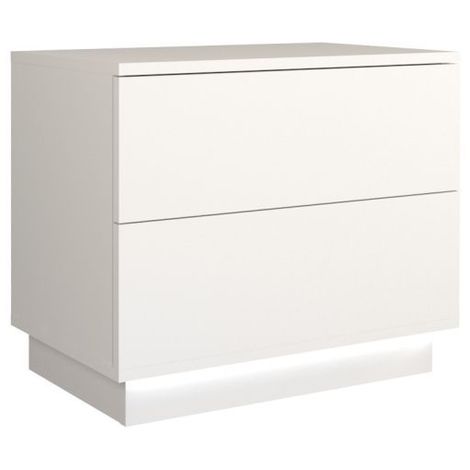 PVC bedside tables come in all colours, patterns, finishes and shapes – and all within a reasonable price range! This material is particularly popular for children's bedside tables.
It has fairly basic care requirements but beware of marks and scratches as sensitivity is the main weak point of the material.
Bedside table storage: space vs. functionality
---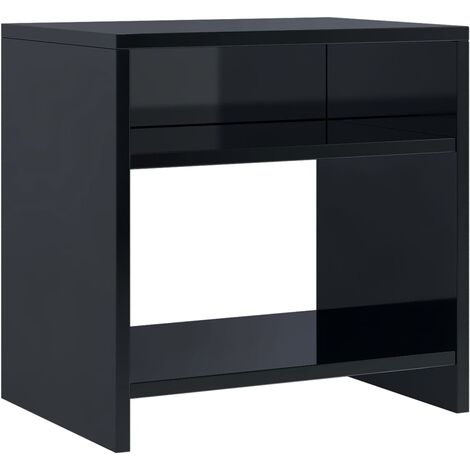 Finding the right kind of storage for your bedside table will, once again, depend on your needs and habits. A range of storage options is available. Basic open cubes can be used to hold a bedside lamp, an alarm clock and phone, while shelved units with two or three drawers can be used to hide away medication, books, glasses, phones, and so on.
It's up to you to match your bedside table storage to the amount of items you wish to keep by the bed.
It's also worth noting that while a basic open shelf can help to create the impression of space in a room, too many items on top of the table will create a cluttered feel.
Guide written by:
Pauline, Self-taught handyman, Leeds, 122 guides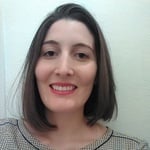 With a handyman-father, I grew up with the soft sound of the sander and hammer on weekends. I am both manual and cerebral (yes, it is possible.), I learned the basics of DIY and the customization of furniture because I was passionate. The salvage mentality is a true way of life that allowed me to know how to use all the tools and products needed to give something a second life, from sander to varnish. I have two favorite activities: the transformation of old furniture and decoration tips. I am always ready to lend a helping hand to revamp a table or to restore a mirror that was intended for the trash that will become a friend's centerpiece. I'm convinced that it's possible to reinvent an interior by small, regular modifications, I constantly research low-cost, test ideas.
The products related to this guide