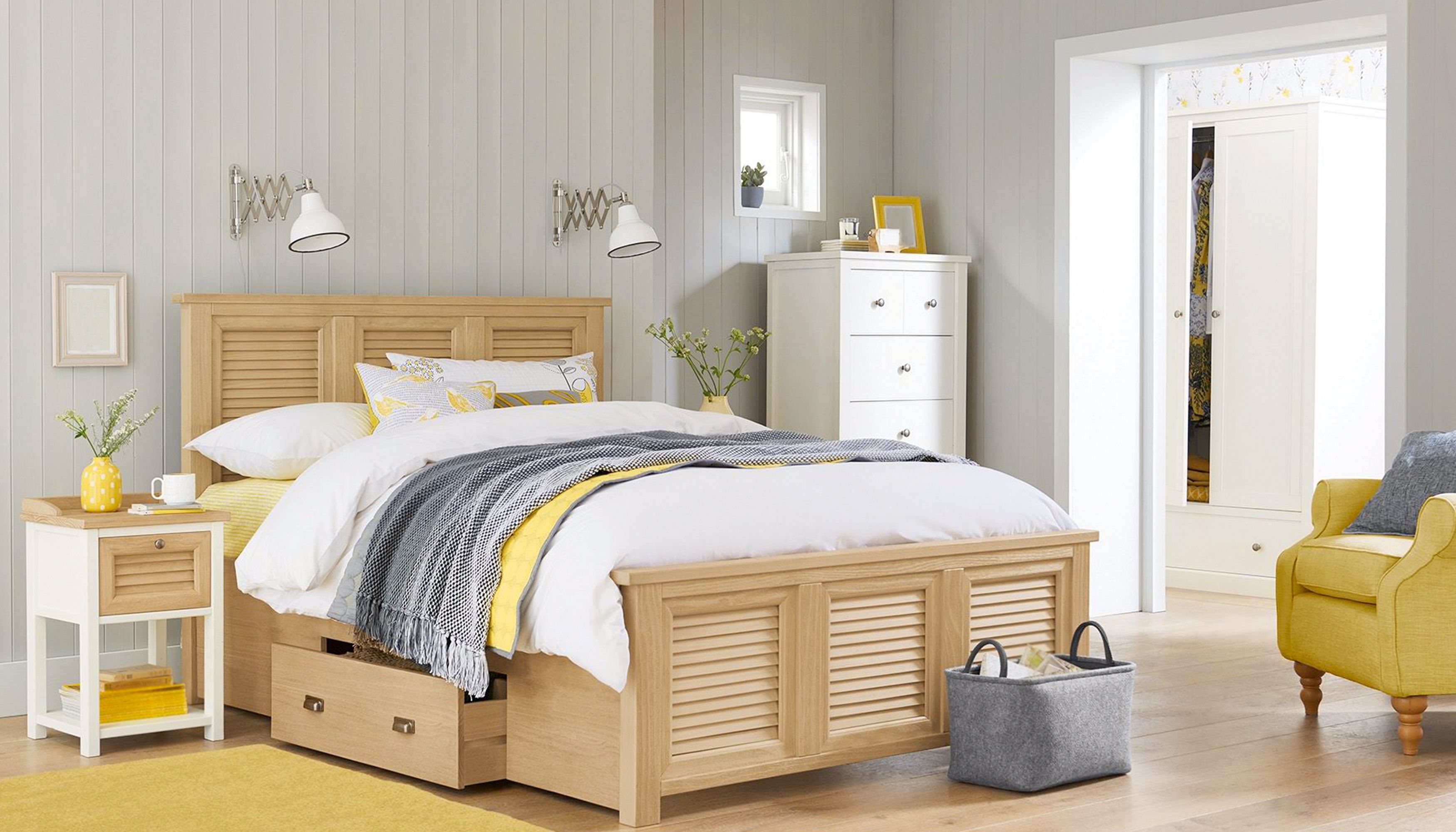 Bedroom furniture buying guide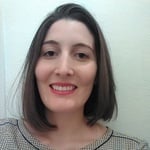 Guide written by:
Pauline, Self-taught handyman, Leeds
119 guides
The style of your bedroom will influence how much joy you get out of being in the room. But when it comes to choosing bedroom furniture, organisation is just as important as aesthetics: you'll need to make the most of your space while making sure everything has its own place. Read on to find the best furniture for your bedroom.
How to furnish your bedroom
---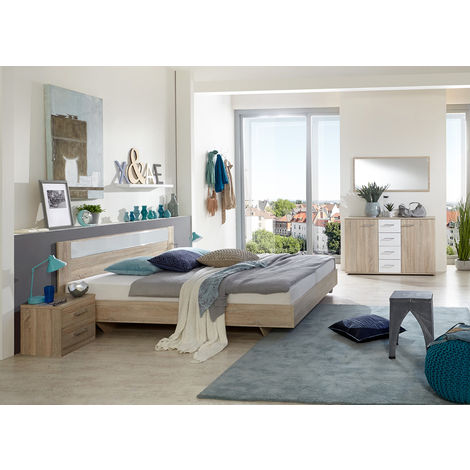 Your choice of bedroom furniture, whether for a child's or parents' bedroom, will depend primarily on the size of the room.
In a small bedroom (e.g. 9 to 10 m²), you'll only have room for the essentials such as a bed, bedside table, wardrobe and small desk. In a spacious bedroom, on the other hand, furnishing is a totally different ballgame: you can treat yourself to all kinds of bedroom furniture. Go big with a large chest of drawers, a double wardrobe, a queen or king size bed or even a dressing table. And why not top it all off with bedside tables and a comfortable armchair?
The larger the room, the greater the furnishing possibilities. Equally, you can make the most of a spacious bedroom without overfilling it: this will help you to enjoy the space to the full.
Here are the main criteria to consider when choosing bedroom furniture:
the amount of available space you have (the bedroom size);
the person(s) using the room (child, teen, adult, couple, spare room, etc.);
storage needs (number of people and items to be stored);
the style of bedroom furniture;
how easy it is to move around items of furniture;
budget.
For high ceilings, it's a good idea to focus on tall wardrobes. These units can go all the way up to the ceiling (leaving a gap of 5 cm for regular dusting) or you can leave space to place decorative storage boxes on the top.
Do you have a lot of things to tidy away? Opt for furniture with drawers and shelves rather than items with an open structure.
You should also pay attention to the finish of the furniture as this can vary significantly from one manufacturer to another, especially when it comes to painted wood. Uneven paint jobs, dents, tricky assembly... all of these details are important. It's a good idea check out the product reviews of the items you have selected before settling on your bedroom furniture.
Essential bedroom furniture items
Of course, the main piece of furniture in the bedroom is the bed; all other furniture items should be chosen to match. There are several choices to make depending on who is occupying the room.
Adults' bedrooms
---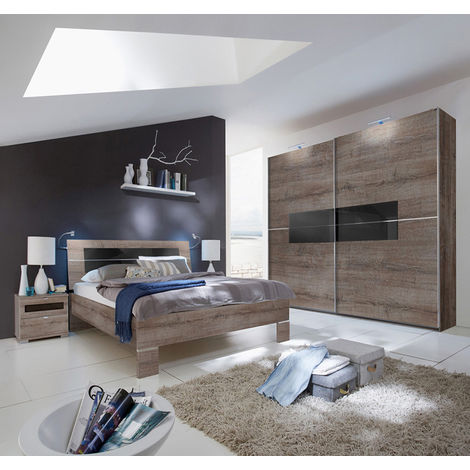 A master bedroom or spare room designed for adults should generally include the following pieces of furniture:
a double bed , which can be:

a small double (120 x 190 cm);
standard double (135 x 190 cm);
a king size (150 x 200 cm),
a super king size (180 x 200 cm).
accessories such as bedside tables can be fitted into the structure;

single beds come in the following sizes:

small single (75 x 190 cm);
standard single (90 x 190 cm).

one or two bedside tables;
a wardrobe (in the absence of an adjoining dressing room);
a chest of drawers;
one or two armchairs;
a clothes rail;
an ottoman at the end of the bed for storing pillows and blankets;
a dressing table or make-up table.
Obviously, the surface area of the bedroom will determine the number of furniture items you can have. As far as the size of the bed is concerned, this is more a question of habit and comfort.
Children's bedrooms
---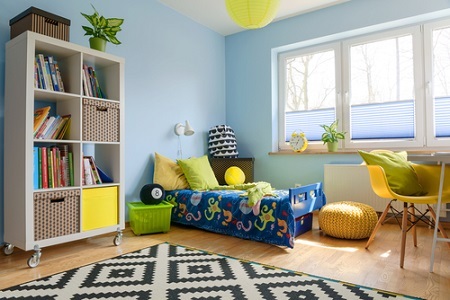 A child's bedroom should contain the same basic pieces of furniture, including either a child-sized bed or a standard adult bed for a better long-term investment. You should also look for a bedside table, wardrobe and potentially a chest of drawers too. All of these decisions should be made according to the amount space you're working with. Of course, you should take into account the fact that the child needs room to grow in his or her bedroom.
In addition, you could add some bookshelves and a desk for homework, depending on the size of the room. For small bedrooms, a loft bed can be a good option as these units offer a smart layout and greater capacity for storage under the bed base!
If the surface area of the bedroom allows it, you could also incorporate a little children's dressing table. Similarly, a soft armchair for reading time will be a plus.
Explore the ManoMano catalog
Armchairs
Choosing a style for your bedroom furniture
---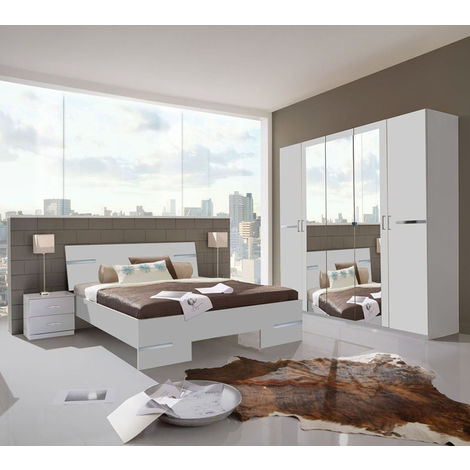 The first question to ask yourself is whether you want a bedroom comprising mis-matched furniture or a set of pieces from the same collection.
A set of furniture refers to either:
furniture that matches in terms of shape and form;
or coloured furniture featuring a similar design across all pieces.
With these sets, you can create an original, colourful and up-to-date selection of bedroom furniture.
Almost all styles are catered for when it comes to bedroom furniture! Whether you're into chic, antique, modern, exotic or industrial style, there's a world of possibility out there. Just remember: it's all a question of indiviudal taste .
To create a specific design theme, you can start off with one colour or material and then select all your furniture items accordingly. For example, you can combine rattan and white furniture by bringing together hints of both in your accessories (storage boxes, hanging lights, armchair, mirror, etc.). Big fan of Scandi style? Opt for a fake animal skin rug, unfinished pine and neutral tones.
To summarise, here are the main questions to consider when choosing your bedroom furniture:
Do you prefer matching or mis-matched furniture?
Are you more about natural tones or bright colours?
Would you like plain wood or a mix of materials (e.g. metal and wood)?
Is your style leaning towards modern, designer or traditional?
Are you looking to create a specific theme (e.g. cityscape, exotic, etc.)?
Which pieces of furniture are you going to invite into your bedroom?
In order to start sorting through your ideas, have a good think about your style. Finally, to get a real idea of how pieces will look in the bedroom, get the tape measure out!
Guide written by:
Pauline, Self-taught handyman, Leeds, 119 guides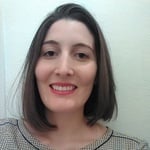 With a handyman-father, I grew up with the soft sound of the sander and hammer on weekends. I am both manual and cerebral (yes, it is possible.), I learned the basics of DIY and the customization of furniture because I was passionate. The salvage mentality is a true way of life that allowed me to know how to use all the tools and products needed to give something a second life, from sander to varnish. I have two favorite activities: the transformation of old furniture and decoration tips. I am always ready to lend a helping hand to revamp a table or to restore a mirror that was intended for the trash that will become a friend's centerpiece. I'm convinced that it's possible to reinvent an interior by small, regular modifications, I constantly research low-cost, test ideas.
The products related to this guide