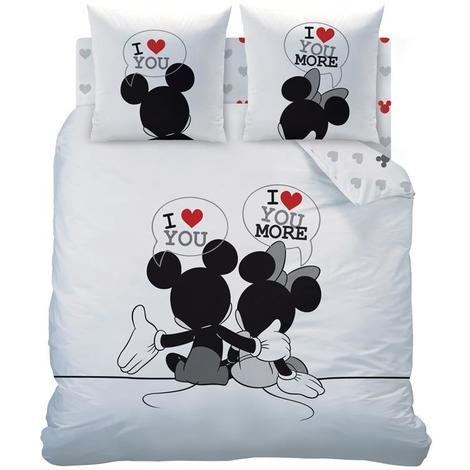 Bed linen buying guide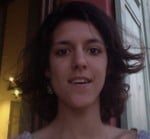 Guide written by:
Joan, Young art-school graduate, Cardiff
5 guides
From flat sheets to fitted sheets, duvet covers to pillowcases, bed linen can be key in helping you get a good night's rest while also adding a decorative touch to your bedroom. So, how do you choose the right size? Should you go for linen or flanelette? Read on to find the perfect bed linen for your bedroom.
Important features
Bedding dimensions
Cotton bed linen
Linen bed linen
Polycotton bed linen
Colours, patterns and themes
Key criteria for choosing your bed linen
---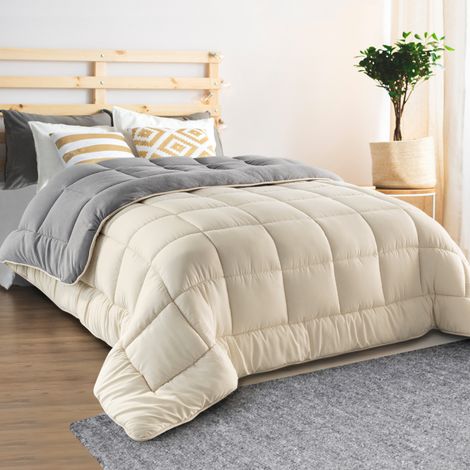 There are several factors to take into account when choosing your bed linen. Start with the size of the bed. A fitted sheet should cover the surface and the depth of the mattress perfectly. Flat sheets and duvet covers should also be purchased in the right size, while pillowcases will, of course, have to match the size of your pillows.
And don't forget a bolster pillowcase, if required: the pillowcase should be the same size as your pillow if the ends will be closed or longer if you plan to decoratively tie up the ends.
It is also important to consider the material of the bed linen. Classic cotton, for example, is available in different thread counts. The most important thing to remember is that the higher the number of threads per cm2, the more resistant the bedlinen: choose from extremely soft 57 thread 100% cotton, cotton percale, brushed cotton (or flannelette) or even cotton jersey, which is ideal for fitted sheets thanks to its elasticity.
And let's not forget polycotton, which combines the advantages of polyester and cotton for bed linen that is easy to care for. Linen is another popular option thanks to its natural look and temperature-regulating properties.
Finally, you should choose the colour and pattern of your bed linen according to your own tastes and your bedroom décor.
Explore the ManoMano catalogue
Bed linen
Choosing the right size of bed linen
The size of your bed linen will depend on the size of your mattress and pillowcases.
Fitted sheets
---
The size of a fitted sheet depends on the width and length of the mattress:
to cover a single bed, a fitted sheet will measure:

90 × 190 cm,
90 × 200 cm,
100 × 190 cm,
100 × 200 cm,
120 × 190 cm,
120 × 200 cm;

for a double bed, you can choose from the following dimensions:

140 × 190 cm,
140 × 200 cm,
150 × 200 cm,
160 × 200 cm,
180 × 200 cm,
200 × 200 cm.
You'll also need to pay attention to the depth of the corners which will wrap around the mattress. The standard size for corners is 27 cm, but this can creep up to 32 cm for deeper mattresses.
Flat sheets
---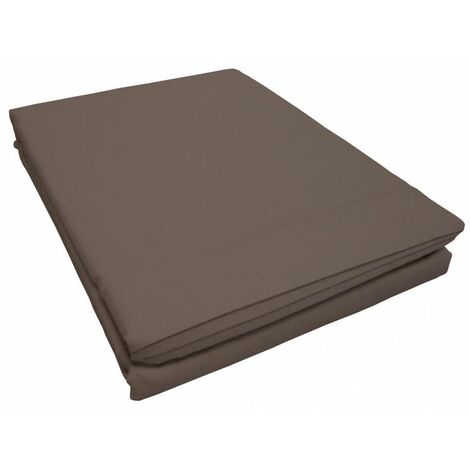 Once more, the size of the sheet will depend on the size of the mattress:
For a single bed, the classic dimensions of a flat sheet are 180 x 290 cm.
For a double bed measuring 120 or 140 cm wide, opt for a flat sheet measuring 240 x 300 cm. For a width of 160 cm or more, you can opt for a flat sheet measuring 270 x 300 cm.
Duvet covers
---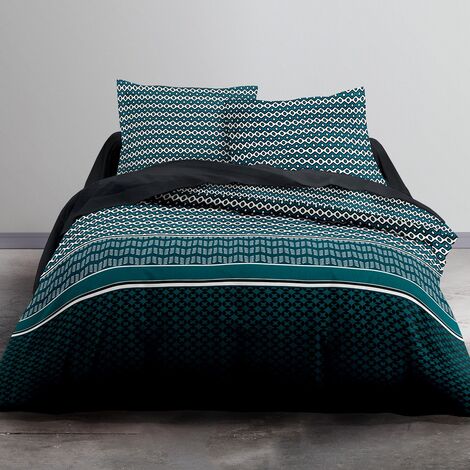 Duvet covers must be matched to the duvet size to avoid your duvet moving around inside the sheets:
For a single bed, opt for a cover measuring 140 x 200 cm – or 200 x 200 cm if you prefer a wider duvet – so that it falls over side of the bed.
For a double bed, dimensions start at 200 x 200 cm and go up to 240 x 200 or 240 x 220 cm. For a king size bed, opt for a duvet cover measuring 260 x 240 cm.
Pillowcases and bolster pillowcases
---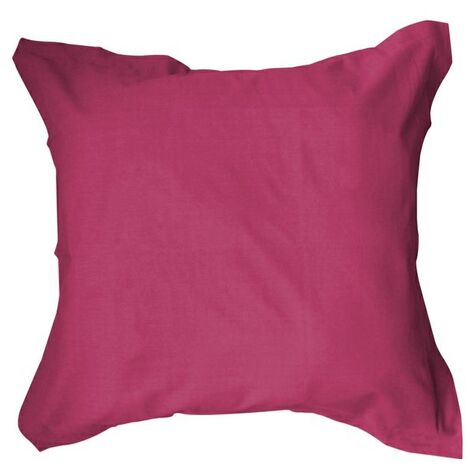 Pillowcase dimensions should match the shape and size of the pillow and generally do not include any frills: i.e. 65 x 65 cm for a square pillow and 50 x 75 cm for a rectangular pillow.
A bolster pillowcase that is closed at each end should perfectly match the size of the bolster pillow, while a case that is open at each end must be longer so that the ends can be knotted.
Explore the ManoMano catalogue
Fitted sheet will measure
Choosing a bed linen material
There are several criteria to take into account when choosing the material for your bed linen from your own preferences to care requirements and price.
Cotton
---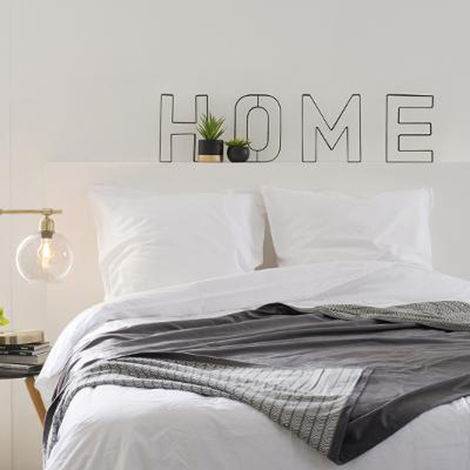 Cotton is the most widely-used textile in the world for both bed linen and high street fashion. But it is available in various thread count; the higher the number of threads per cm2, the tighter the weave and therefore the more resistant and softer the bed linen:
57-thread 100% cotton is the standard quality of cotton;
with cotton percale, the number of threads increases to around 80 threads per cm² for perfectly opaque, silky bed linen that lasts a long time;
cotton satin, with around 110 threads per cm² is a very soft material. Cotton satin is also particularly good at insulating, and is hard-wearing and easy to care for;
cotton flannel, also called flannelette is a fluffy material formed by brushing cotton fabric. It is very soft andis perfect for winter as it is never cold to the touch;
cotton jersey is not a woven fabric, but rather a knitted one: in other words the cotton threads have been linked together to make the fabric elastic. It is therefore commonly used for fitted sheets as it won't lose its shape with frequent use and washing.
Linen
---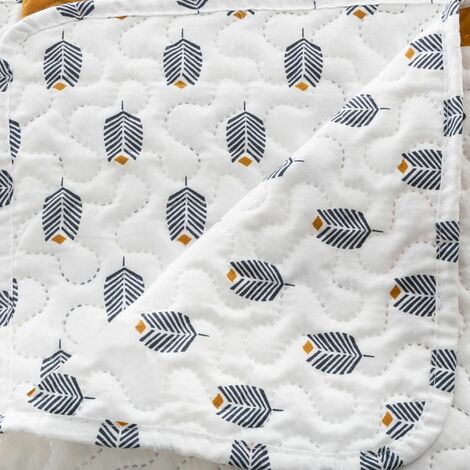 Linen is an eco-friendly fibre that requires neither watering nor fertiliser for growth. But linen bedlinen is also excellent at regulating heat: it keeps your warm in the winter and remains cool in the summer. Excellent at absorbing humidity, without ever appearing damp, it is also very hard-wearing.
While it softens with washing, linen bed linen is slightly scratchy when it is new. Its price also has to be taken into account, which is slightly higher than for cotton.
Poly-cotton
---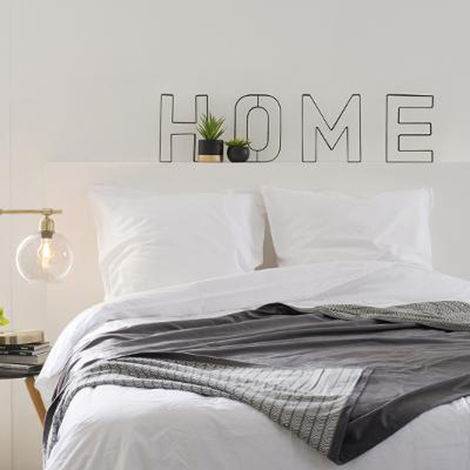 Also called cotton polyester, this material mixes synthetic and cotton fibres to combine the best properties of both. Polycotton bed linen is therefore lightweight, soft and easy to look after.
Almost crease-resistant – meaning no need for ironing – it stands up well to washing and dries quickly. It is also cheap.
Choosing a colour, pattern and theme for your bed linen
---
When it comes to picking a design, it's purely a question of taste. The most important thing is to marry the bed linen to the decoration of the bedroom. So, if the latter is brightly coloured or highly patterned, it's best to opt for a more subtle style of bed linen.
On the other hand, if the bedroom decoration is quite neutral, go for bed linen with geometric patterns, flowers or decorated in a specific theme for a bit of ambiance.
And if you're still hesitating, keep in mind that natural colours are always in fashion and will match almost all décor styles, whether you go for white, beige, grey or even soft pink.
Guide written by:
Joan, Young art-school graduate, Cardiff, 5 guides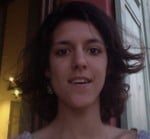 I realize many of my works, fed by my taste and my passion for DIY, might be called "made up. My projects are born from reflections (more-or-less logical to others but they always make sense to me.) This process has culminated in the realization of a mobile greenhouse so I can walk my plants, an effervescent aspirin, a dispenser built from canned foods. I consider DIY to be a way of moving at your own pace. We live in a world where the uncomfortable idea remains that our failings often teach us more than the projects themselves would. My wisdom is useful to me, whether it's re-machine screws, reel a reel from camera springs, or using a torch. I am delighted to use my experience and finally be able to share it.
The products related to this guide