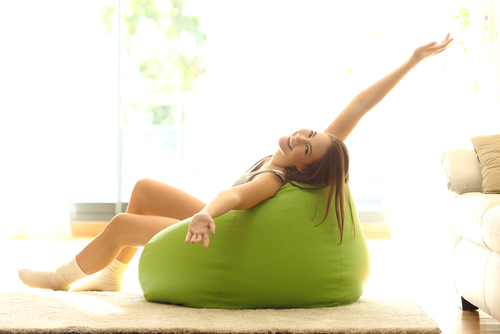 Beanbag chair and pouffe buying guide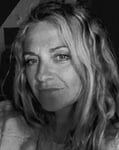 Guide written by:
Sylvie, Ecrivain & journaliste brico/déco, Essonne
276 guides
Pouffes and beanbag chairs are great for adding a spot of decoration or extra seating to a living or deck! Small to large, round to square, there are plenty of models to choose from and a variety of materials and fillings to consider. Read on to find the right beanbag chair or pouffe for you.
How to choose a beanbag chair or pouffe
---
Whether used as a footrest for your sofa or as additional seating, bean bag chairs and pouffes are really practical furniture items that can be used indoors or outdoors; in fact, they work just as well in the garden or on a deck as they do in the living room or even in a bedroom. 
Available in a range of models from storage benches to bean-filled bags, your choice of pouffe will really depend on its functionality, comfort and your design preferences. Alternatively, why not go for a beanbag chair? Invented by three Italian designers in the 1960s, these chairs can be a really fun addition to any space. 
To find the right pouffe for you, you will need to start by picking a shape. Pouffes come in all forms from the most classic square or round models to more unique designs (think: watermelons and cupcakes!). You'll also have to think about size. Do you want a child-sized pouffe or an extra-large beanbag chair to stretch out on? 
In terms of materials, you'll have to think of the cover material (e.g. fabric, PVC, leather, cotton or knitted) and the type of filling you would like (i.e. foam or form-fitting polyester balls).
Different types of pouffes
---
There are three basic type of pouffe:
Firm-filled or solid pouffes: these models may feature legs, and often provide extra storage space for tidying away items.
Soft-filled pouffes: somewhere between a cushion and a chair, these pouffes usually feature a fabric or leather cover and are filled with beads or foam.
Inflatable pouffes: a little less comfortable, these pouffes can come in handy as additional seating when needed and are easy to store once deflated.
Beanbag chairs: choosing a shape and colour
---
Beanbag chairs come in a whole range of shapes making them great for adding a decorative touch to a room: round, square, rectangular, gamer-style, heart-shaped, star-shaped... there's one for everyone! 
You'll also find a wide variety of colours and patterns from gold to zebra-striped beanbags. It's even possible to find light-up models that feature LED lights in their lining! 
Choosing the right size of beanbag chair
---
The size of your beanbag chair will, of course, depend on what you plan to use it for as well as the amount of space you have. The diameter of the chair will dictate the size of the seat while the height will play a role in its overall comfort; bear in mind that the higher the backrest, the more comfortable you will be. 
A children's beanbag chair will only need to measure around 40 cm in diameter and 50 cm in height. 
From that point, you'll find a range of sizes right up to extra-large models. Some beanbag chairs can stretch to 180 cm in height and 150 cm in diameter! That said, be careful not to pick a model that is too big for your room so your space doesn't end up feeling too cramped. 
Picking a pouffe material
Your choice of material will depend on the style of your home, the care needs of the pouffe, your budget and any additional requirements you may have (e.g. suitable for outdoor use). 
Cover material
Pouffe covers come in a wide range of materials. If you plan to use the pouffe outdoors, the cover must be waterproof to stand up to the rain and UV rays (to prevent fading). If you are looking to decorate a child's room, be sure to choose a pouffe that is impact- and stain-resistant. 
A pouffe with a removable cover will be much easier to care for, especially if the cover is machine washable. 
Wooden pouffes
---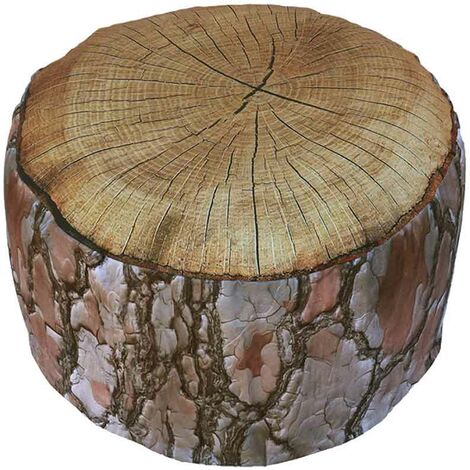 If you are in the market for a solid pouffe, a wooden structure is a great idea. You can choose from a number of species including pine, teak or ipe. Bear in mind that exotic woods are moisture-resistant and are therefore the best choice for use outdoors or in a bathroom or kitchen. 
And these pouffes can always stand in for a stool!
PVC or polyester pouffes
---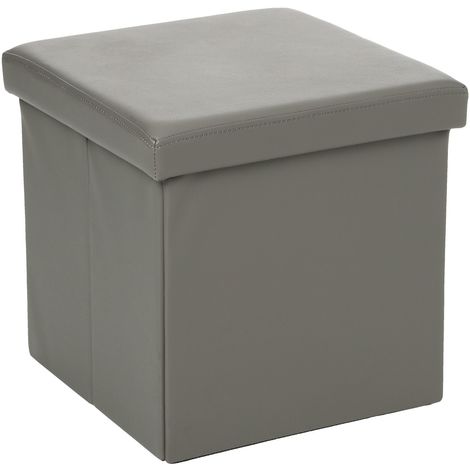 Perfect for outdoor use, PVC and polyester pouffes are water-resistant and easy to clean with a sponge or in the machine (if the cover is removable).
They also come in many different colours.
Fabric pouffes
---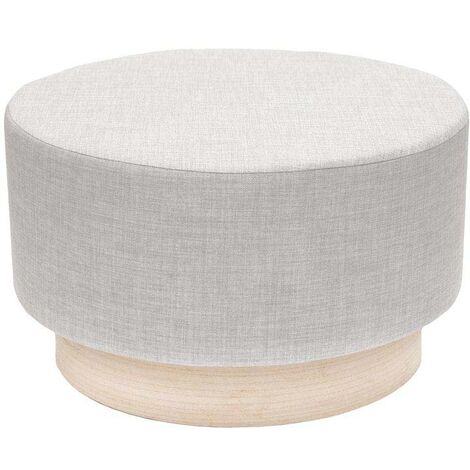 There is a fabric pouffe to match every decor in terms of both material and colour.
Depending on the fabric you go for, the pouffe may be suitable for outdoor use; cotton, for example, works fine outdoors. On the other hand, materials like velvet or faux fur are best kept indoors as they tend to stain easily and can get marked by pet claws. 
Knitted pouffes
---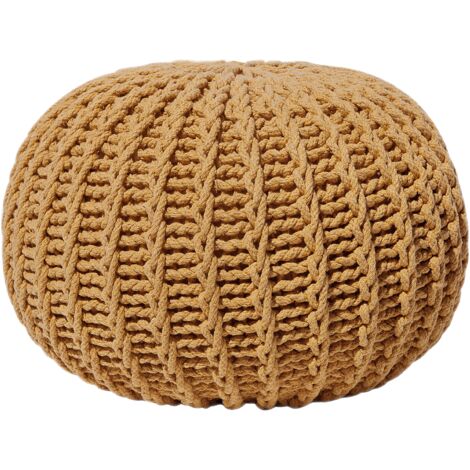 These fun, decorative models have really swung back into fashion in recent years.
Used as additional seating, these pouffes can feature a soft or firm filling but are best kept for indoor use.
Leather and faux leather pouffes
---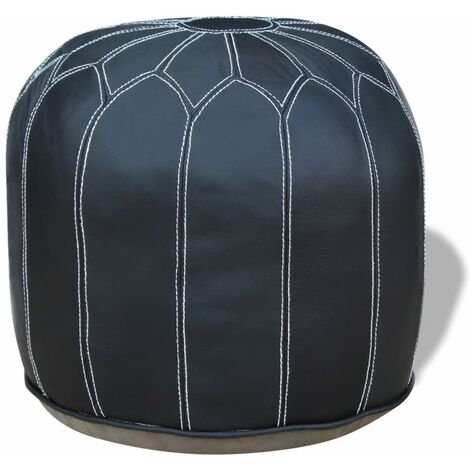 Leather pouffes offer a more high-end look. They're also durable and easy to care for. Nonetheless, they can be pricey and scratch quite easily. 
Faux leather pouffes are great for smaller budgets, but the material does stick to bare skin! 
Explore the ManoMano catalogue
Stool
Pouffe and beanbag chair filling
Soft pouffes and beanbag chairs generally come with one of two types of filling: polyester beads or foam. 
Foam
Usually in the form of flakes, foam filling is comfortable but does tend to lose volume over the years.
Polyester beads
Polyester beads are great for fitting to the shape of your body. What's more, they don't tend to get as squashed as foam and will last longer.
Guide written by:
Sylvie, Ecrivain & journaliste brico/déco, Essonne, 276 guides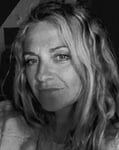 Après avoir travaillé au service de presse de France 2 et de la Cinq, j'ai choisi de laisser parler ma plume en m'orientant vers le journalisme et l'édition. Aussi éclectique dans mes goûts que dans mes écrits, passionnée de décoration et de bricolage comme d'histoire et de sciences, j'écris depuis plus de vingt ans sur ces thématiques. À mon actif : des ouvrages didactiques, romans et nouvelles, et de très nombreux articles brico déco regorgeant de conseils et d'astuces, expérimentés dans la vieille maison que je rénove peu à peu.
The products related to this guide