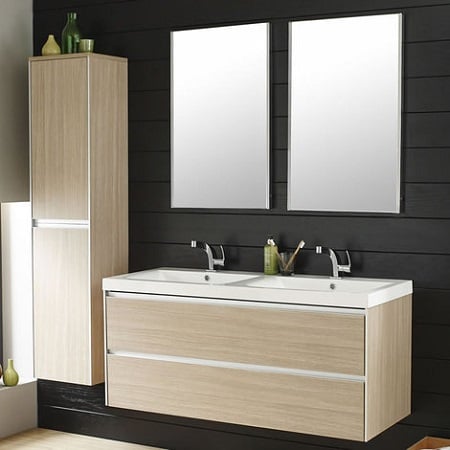 Bathrooms: styles and trends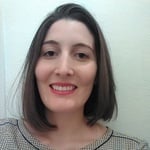 Guide written by:
Pauline, Self-taught handyman, Leeds
89 guides
Are you looking for your bathroom's next style? Whether it's a classic retro style, modern, outlandishly designed or 100% relaxation, zen, Feng shu... the style is up to you, since it concerns your well-being. The best solution is to bring both decor and functionality to your bathroom make-over.
Zen bathroom: relaxation with an Asian twist
---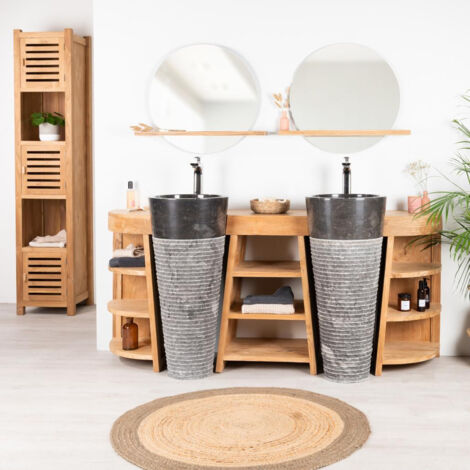 Going Zen goes hand and hand with well-being, and has become quite a trend in bathroom decorating in recent years. Combining comfort and personal time, this style of bathroom will cater to your every desires. Here are some essential elements of a Zen-inspired bathroom:
A bamboo ladder to hang towels (or a colorfully designed radiator);
A spacious shower, like an Italian shower with a stone walls and floor;
To complete the decor, do not hesitate to add bamboo branches in a large glass vase, a Buddha figurine, candlelight or a mini Japanese garden.
The extra touch: the origami motif can be added on the fixtures,bathroom accessories (soap and toothbrush holder or basket for beauty products) or linens.
Explore the ManoMano catalogue
Basket
Modern bathroom: an ageless decor
---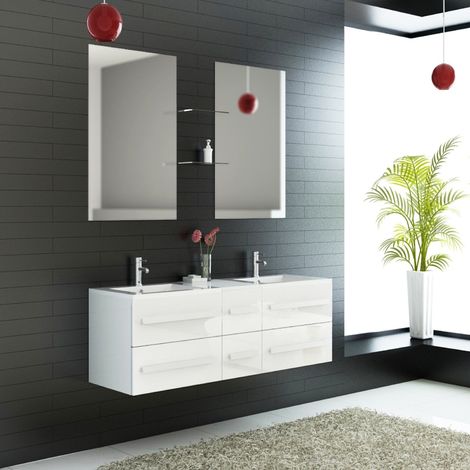 A modern, sleek bathroom design is often defined by sharp lines, minimalist decor and shapes that are either very rounded or completely straight.
For example, you can place a rounded bathtub in center of room, along with an XXL mirror and a wall-hung double sink. The porcelain back-to-the-wall toilet is often replaced in an attempt to reduce any bulky elements in favor of open space. Only one or two accessories are used. A good example is a stylish bench or a stainless steel easel, both of which will emphasize the modern bathroom motif even more.
Going for an ultra-luxurious look? You can always install an Italian shower with a mosaic motif on the walls and floor, taking care to vary between matt and glossy tiles. The addtion of a trim or the realization of a pattern in the shower will add yet another touch of style.
Regarding the materials to select for a contemporary decoration , stainless steel, glass, polished concrete, and tiles in large slabs are recommended. Similarly, the exotic wood fits very well into a luxurious contemporary bathroom.
This design trend perfect combines style and well-being: you can even enjoy the benefits of chromotherapy with a high tech, high end LED shower head.
Explore the ManoMano catalogue
Wall-hung double sink
The family-style bathroom: somewhere between nostalgia and purification
---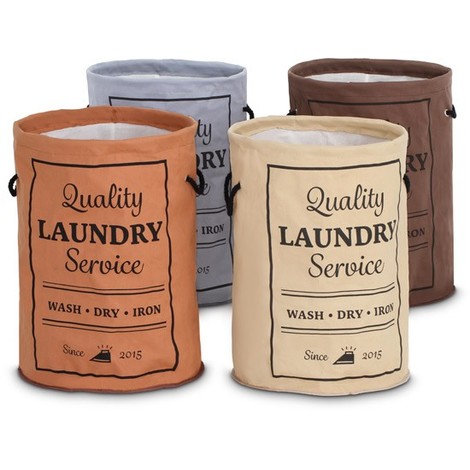 Who doesn't remember a specific, bathroom of yesteryear, the one you visited one day at a friend or distant "country" aunt's house?
For this traditional and tidy decor, there are different elements that might just be the key to success:
Old-fashioned golden taps;
Plain color tones of beige and burgundy;
Accessories such as jars for cotton, soaps, bath balls;
For an extra special touch, terracotta floor tiles warmed by thick cotton carpets
A wrought iron chair with a straw seat.
Looking for one last tip to put the finishing touch of your home-style family bathroom decor?
Think individual baskets with a gingham bow, a metal soap dish, or a chest of drawers with a marble counter top, itself topped with a wrought iron mirror.
Modern, Zen, family-style, Scandinavian... What style of bathroom will you go for?
Explore the ManoMano catalogue
Laundry basket
More Information
For do-it-yourselfers in full bathroom make-over mode or simply curious as to how to best optimize your space, follow the links below for related accessories, advice from our editors and more helpful guides:
Guide written by:
Pauline, Self-taught handyman, Leeds, 89 guides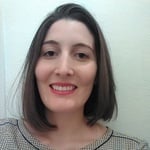 With a handyman-father, I grew up with the soft sound of the sander and hammer on weekends. I am both manual and cerebral (yes, it is possible.), I learned the basics of DIY and the customization of furniture because I was passionate. The salvage mentality is a true way of life that allowed me to know how to use all the tools and products needed to give something a second life, from sander to varnish. I have two favorite activities: the transformation of old furniture and decoration tips. I am always ready to lend a helping hand to revamp a table or to restore a mirror that was intended for the trash that will become a friend's centerpiece. I'm convinced that it's possible to reinvent an interior by small, regular modifications, I constantly research low-cost, test ideas.
The products related to this guide