Bathrooms: styles and trends
Guide written by: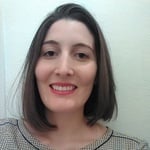 Pauline, Self-taught handyman, Leeds
80 guides
Are you looking for your bathroom's next style? Whether it's a classic retro style, modern, outlandishly designed or 100% relaxation, zen, Feng shu... the style is up to you, since it concerns your well-being. The best solution is to bring both decor and functionality to your bathroom make-over.
Important features
Decoration and colors
Bathroom furniture
Bath or shower
Zen bathroom: relaxation with an Asian twist
Going
Zen goes hand and hand with well-being
, and has become quite a trend in bathroom decorating in recent years. Combining comfort and personal time, this style of bathroom will cater to your every desires. Here are some
essential elements of a Zen-inspired bathroom
:
A bamboo ladder to hang towels (or a colorfully designed radiator);
A spacious shower, like an Italian shower with a stone walls and floor;
To complete the decor, do not hesitate to add bamboo branches in a large glass vase, a Buddha figurine, candlelight or a mini Japanese garden.
Scandinavian bathroom
A Scandinavian bathroom is
characterized by a
clean-cut
style
but it is just as elaborate as the zen model. This design concept associates light wood with soft colors. To follow the model, the first step is to go for a
mixture of materials such as wood, MDF, plastic
or even the animal fur look (although faux is always better).
To replace the
bath mat
, you can push the envelop by using faux fur to keep your feet warm when you get out of the tub.
A pine or pastel colored tripod stool (yellow, blue, pink or pearl gray) is also a great addition.





When it comes to pulling off a style with the
bathroom furniture
, you can play around with
geometry and wall-hung pieces
. If you have room, why not hang a
wall of cupboards
in rows to store bath towels, cosmetics and the contents of your pharmacy?
Here's a good decorating trick: use the same color paint as the main motif for the inside and around cabinets so they match the wall color and accessories.


Modern bathroom: an ageless decor
A modern, sleek bathroom design is often defined by sharp lines, minimalist decor and
shapes
that are
either very rounded or completely straight.
For example, you can place a
rounded bathtub
in center of room, along with an XXL
mirror
and a
wall-hung double sink
. The porcelain back-to-the-wall toilet is often replaced in an attempt to
reduce any bulky elements in favor of open space
. Only one or two accessories are used. A good example is a stylish bench or a stainless steel easel, both of which will
emphasize the modern bathroom motif even more.
Going for an ultra-luxurious look? You can always install an
Italian shower
with a mosaic motif on the walls and floor, taking care to
vary between matt and glossy tiles
. The addtion of a trim or the realization of a pattern in the
shower
will add yet another touch of style.
Regarding the materials to select for
a contemporary decoration
, stainless steel, glass, polished concrete, and
tiles
in large slabs are recommended. Similarly,
the exotic wood fits very well into a luxurious contemporary bathroom
.
This design trend perfect combines style and well-being: you can even
enjoy the benefits of chromotherapy
with a high tech, high end
LED shower head
.
The family-style bathroom: somewhere between nostalgia and purification
Who doesn't remember a specific, bathroom of yesteryear, the one you visited one day at a friend or distant "country" aunt's house?
For this traditional and tidy decor, there are different elements that might just be the key to success:
Old-fashioned golden taps;
Plain color tones of beige and burgundy;
Accessories such as jars for cotton, soaps, bath balls;
For an extra special touch, terracotta floor tiles warmed by thick cotton carpets
A wrought iron chair with a straw seat.
Looking for one last tip to put the finishing touch of your home-style family bathroom decor?


Think individual baskets with a gingham bow, a metal soap dish, or a chest of drawers with a marble counter top, itself topped with a wrought iron mirror.


Modern, Zen, family-style, Scandinavian... What style of bathroom will you go for?


More Information

For do-it-yourselfers in full bathroom make-over mode or simply curious as to how to best optimize your space, follow the links below for related accessories, advice from our editors and more helpful guides:


Did you find this guide helpful?
Guide written by:
Pauline, Self-taught handyman, Leeds 80 guides écrits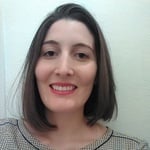 I'm a dog trainer by profession, but every weekend I put the whistle down and pick up a tool. The trainer mindset is not so easy to set aside - whether with four-legged or two-legged friends, I love giving advice!

I've been a huge DIY enthusiast for as long as I can remember. I grew up in a house where the whir of the sander was the soundtrack to my weekends - not very relaxing, but always satisfying! DIY challenges our brains as well as our brawn. I've worked hard to teach myself the basics of DIY, decorating and customising furniture. That said, I love what I do. DIY is a way of life, and the tools you learn aren't just the ones you can hold in your hands.

I'm as passionate about animals as I am about DIY, and it's my goal to pass that passion on to others. I know that for some, understanding animal behaviour is as much of a puzzle as figuring out which tool is best for the job. That's why I offer guidance to pet owners specifically - because home is where the heart is for humans and animals alike!

So now that I've introduced myself, it's time to do some DIY - dog or cat sidekick optional!
The products related to this guide