Bathroom ventilation buying guide
Guide written by: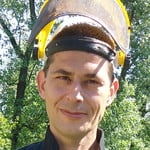 Jeremy, construction site supervisor, Cardiff
118 guides
Ventilating your bathroom helps to reduce excess humidity, which is essential for protecting the surfaces of your bathroom and avoiding health issues. From whole-house ventilation systems to window or wall-mounted extractor fans, read on for tips on how best to ventilate your bathroom.
Important features
Whole-house ventilation
Extractor fans
Bathroom windows
Why ventilate your bathroom?
Bathrooms
produce a lot of moisture meaning proper ventilation is essential both for your own health and for the bathroom itself. Keeping fresh air flowing in the bathroom will
limit condensation and mould growth by reducing the overall humidity level
.
Properly ventilating a bathroom will also prevent premature aging of surfaces such as
plaster
,
paint
and pieces of
furniture
. It will also help to protect your
plug sockets
and release odours. In the long run, excess moisture can cause real health issues, such as
respiratory problems
(asthma, rhinitis, etc.),
skin infections
and eye irritation.
What is the best way to ventilate your bathroom?
In new or recently built houses, built-in ventilation will sometimes be provided in the form of a
whole-house ventilation
system. However, when you are renovating your own bathroom or building a bathroom from scratch, the big question remains: what is the most efficient form of ventilation?
Whole-house ventilation

When it comes to ventilating a
bathroom
, there are a few basic guidelines to follow concerning the efficiency of your whole-house system. The following table notes the recommended minimum air extraction rate of these systems in m
3
/h (cubic metres per hour).
| | |
| --- | --- |
| House size | Air flow (in m3/h) |
| 1 room | 15 |
| 2 rooms | 15 |
| 3 room | 30 |
| 4 rooms | 30 |
| 5 rooms and more | 30 |
Your extraction system can even be equipped with a motion detector that will increase the air flow when you enter a room.
Extractor fans

More likely than not, your home will not be equipped a full ventilation system or, if you do have one, your system may be somewhat lacking in efficiency. In these cases, there is another alternative in the form of extractor fans.


Extractor fans are small units designed to turn on as soon as you walk into the room. The device usually cuts off a few minutes after you leave in order to extract all the moisture from the bathroom.


Extractor fans must be able to renew the air at a rate of 10 to 15 times the volume of the room over one hour, and are connected to a pre-existing duct.


The extraction is performed by a fan and the diameter of the opening will depend on your model. If you find yourself comparing a couple of models, go for the least noisy model; anything below 30 dB (decibels) will be quiet enough for comfortable use.

Wall or window extractor fan
There are two main types of extractor fan: window fans and wall-mounted fans.
Window extractor fans

This is the
ideal solution if the windows in your bathroom are unable to open
. The fan is installed on both sides of the window glazing. The only real difficulty in installing these fans is
drilling through the glass
. These fans can be controlled manually or automatically via motion detection.
Wall-mounted extractor fan

More efficient than window extractor fans, wall-mounted extractor fans require three elements for installation:


The fan itself, which is installed inside the bathroom;
The exhaust duct, which passes through to the other side of the wall;
The exhaust grid, which is installed on the outer wall.
The main challenge in this approach is getting through the wall. If your
bathroom
is not located against an exterior wall, you can use a ducting hose. These extractor fans are
connected to your electrical system
. They can be activated manually, through motion detection or they may be linked to your
bathroom lights
.
Bathroom windows


While it may seem like the obvious answer, if your bathroom cannot be equipped with an extractor unit, there is a straightforward solution: open up a window!


Bathroom windows are usually fairly small in size. You can, however, find windows that are especially suited for use in bathrooms, such as tilt-and-turn windows. These models are designed to swing outwards to open but can also be tilted inwards for a smaller opening to freshen up the air in the bathroom.


If you are renovating a
bathroom
and are considering a tilt-and-turn window, go for a
double
or
triple glazed
model
for better acoustic and thermal insulation. You should also think about equipping the window with a security system (to prevent both accidents and break-ins) to keep you safe while the window is tilted.
More information
Follow the links below advice on related accessories and more helpful guides:


Did you find this guide helpful?
Guide written by:
Jeremy, construction site supervisor, Cardiff 118 guides écrits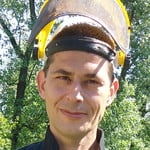 I'm a trained electrician who started off working in large-scale industrial projects. Most of my early career was spent taking on huge electrical installations. I like to think that no job is too big for me, and after all the experience I'd gained, I started managing teams of electricians.

I like to learn on the job, so around ten years ago, I moved into building and construction. As a site manager, I've overseen the building of small residences, sport facilities, and even theatres!

Working with my hands is something I love to do in my free time as well. For four years now, I've been restoring our home in the Welsh countryside. I even built a conservatory for my wife, who loves watching the sheep behind our house.

Whether it's patios, interior design, roofing, plumbing or electricity - I love giving it all a go! I've even made my family DIY converts and together we've built almost everything we have from scratch. My experience, both in the field and in my workshop, has taught me a lot and I'm happy to share what I've learned. No matter how big or small your project is, I'm here to answer your questions and help you choose the right tools and equipment.
The products related to this guide