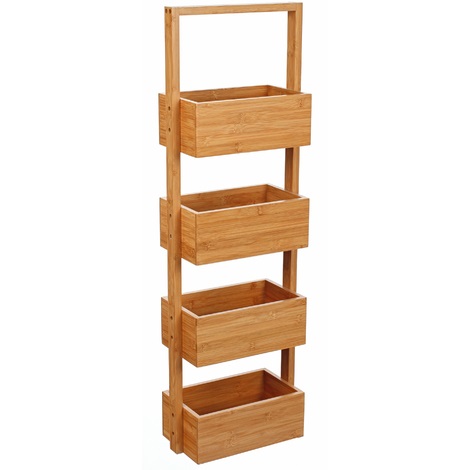 Bathroom shelving buying guide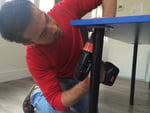 Guide written by:
Sebastian, self-taught DIY-er, Exeter
198 guides
Wall-mounted shelves and shelf units are both great ways to tidy up your bathroom and get everything in perfect order. From plastic shelves to pine wood units, shower caddies to corner storage, which bathroom shelving solution is right for you? Read on to find out!
Different types of bathroom shelves
---
Wall-mounted shelves are single shelves used for storage; they may or may not feature sides. Depending on the design, the shelf may have to be screwed into the wall using wall plugs or it may come with suction cups.
Generally fairly small and rectangular in shape, bathroom shelves come in a range of different materials. You simply need to pick something that matches the style of your bathroom and make sure that it can be installed in the position you've chosen; this may be above the wash basin, in the shower, by the bathtub, and so on.
Glass shelves 
Modern-looking but fragile, glass shelves are mounted by screwing wall plugs into a plastic, chrome-plated steel or aluminium bracket. This material works well above the sink or in the shower; please note that if the shelf is in contact with water, aluminium brackets should be used.
Solid wood shelves 
Rustic in style, these shelves will have to be drilled into the wall. These shelves are often made of pine. The main downside to this option is that perfume bottles and aerosol cans can mark the surface so you should protect the shelf with a varnish or wax. Wood can, of course, be painted.
Composite wood shelf
These shelves tend to be painted one colour or made to look like wood (light oak, wenge, etc.). They can be mounted on floating shelf brackets or ordinary brackets.
Plastic shelf 
Not the most attractive option, these lightweight shelves are often mounted on suction pads and installed in showers. They are usually white.
Explore the ManoMano catalogue
Wall plugs
Different types of bathroom shelf units
Unlike wall-mounted shelves, shelf units are usually made up of several shelves and come in a range of different formats. As they are larger in size, they offer more storage space and design possibilities.
Free-standing shelf unit
---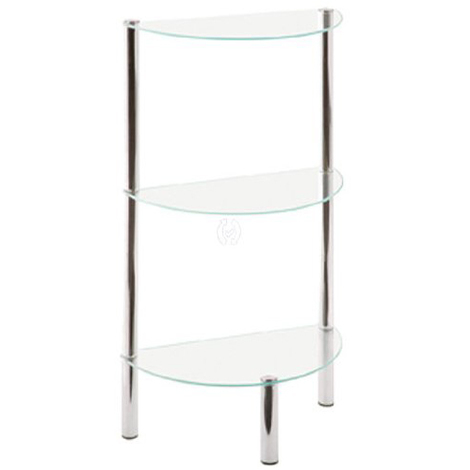 Made up of 3 or 4 shelves, free-standing units are great for larger bathrooms. They can generally be placed anywhere you like in the room, depending on the size of the unit.
Wall-mounted shelf unit
---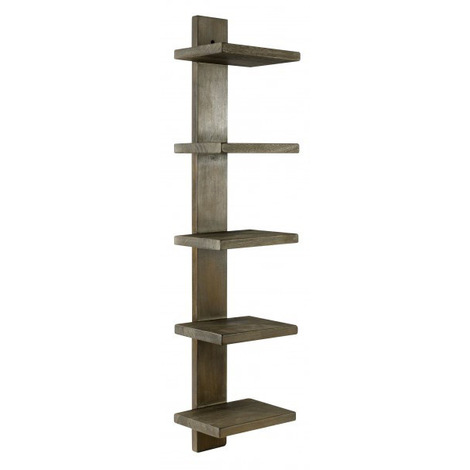 Equipped with 2, 3 or 4 shelves, wall-mounted shelf units will need to be installed using screws and wall plugs. These units vary in size to match the amount of space you have and your storage needs.
Corner shelf unit
---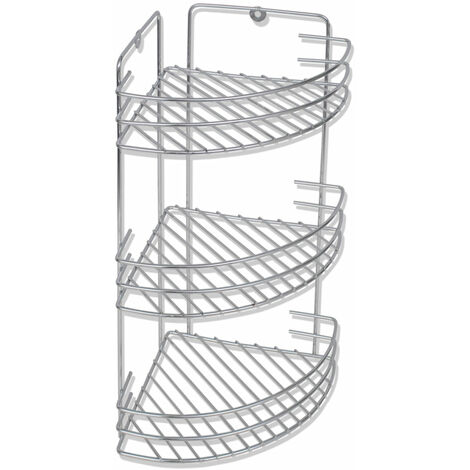 Corner units allow you to make the most of your bathroom space and any unused corners. The sides of these units rarely measure more than 4 cm in length. They may be free-standing or wall-mounted.
Swivel shelf unit
---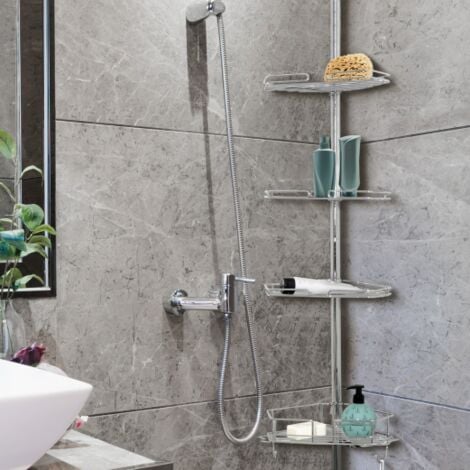 Swivel shelf units are made up of one main rod with 3 or 4 shelves attached. These units don't require screws or nails, making them easy to install. They are perfect for use as a shower caddy in a shower enclosure or in a corner of the bathtub. The shelves are triangular in shape.
Shelf unit accessories
---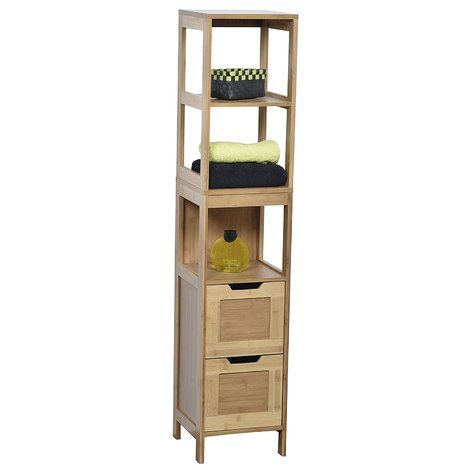 Some shelf units contain a drawer or hooks to create more storage space. The most modern models may even feature LED lighting.
Explore the ManoMano catalogue
Fixing screws
Bathroom shelf materials
---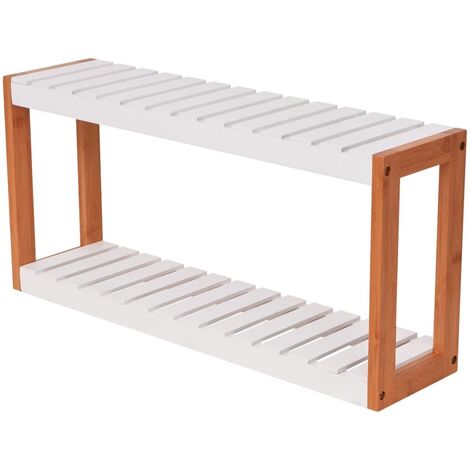 As bathrooms are naturally humid environments, you'll need to choose a shelf made of a moisture-resistant material.
Glass 
Generally chosen for its stylish and light feel, glass is nonetheless fragile and sensitive to limescale. Glass is more commonly used for wall-mounted shelves but can be combined with another material (usually metal) to make a unit.
Solid or exotic wood
Wood provides a soft and warm feel to bathrooms and also works really well as part of a zen-style decor. The care requirements of wood varies between species. The shelves may be made of solid wood or feature an openwork design.
Metal: aluminium, stainless steel or epoxy-coated steel
Naturally rust-resistant steel varieties, such as aluminium and stainless steel, are preferable in the bathroom but they are more expensive. Epoxy-coated steels are less expensive and come in a range of different colours.  This material is hard-wearing, durable and perfect for a contemporary-style decor. Aluminium is relatively unaffected by limescale and easy to clean.
Wrought iron
If you're looking for a vintage-style romantic look, wrought iron will really stand out in a bathroom painted in pale colours. Hard-wearing but heavy, wall-mounted wrought iron shelves must be installed using the correct wall plugs. Free-standing shelf units will be very stable thanks the to weight of the material.
Plastic
The low-end shelving option, plastic shelves are inexpensive, lightweight and are usually delivered in a flat-pack kit. Often one colour (usually black or white), these shelf units will vary in terms of finish and stability depending on quality.
Guide written by:
Sebastian, self-taught DIY-er, Exeter, 198 guides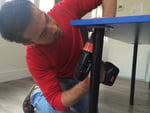 Redo a roof with wooden beams? Check.Advise Mister everybody in the DIY shop? Check.Redo the bathroom plumbing? Check.Fit together, build the walls, paint a partition, throw my hammer in a rage thinking that it will fix the problem? Check. The DIY motto ? Learning is better than delegating… well, it's also a question about your wallet! The satisfaction? The beer at the end of the job! What do the best have in common? The influence of Gyro Gearloose, Mac Gyver and Carol Smiley depending on your generation, a good dose of curiosity, a average hand-eye coordination and a taste for risks… and if it doesn't work, try again! Advise you? I'll do my best!
The products related to this guide