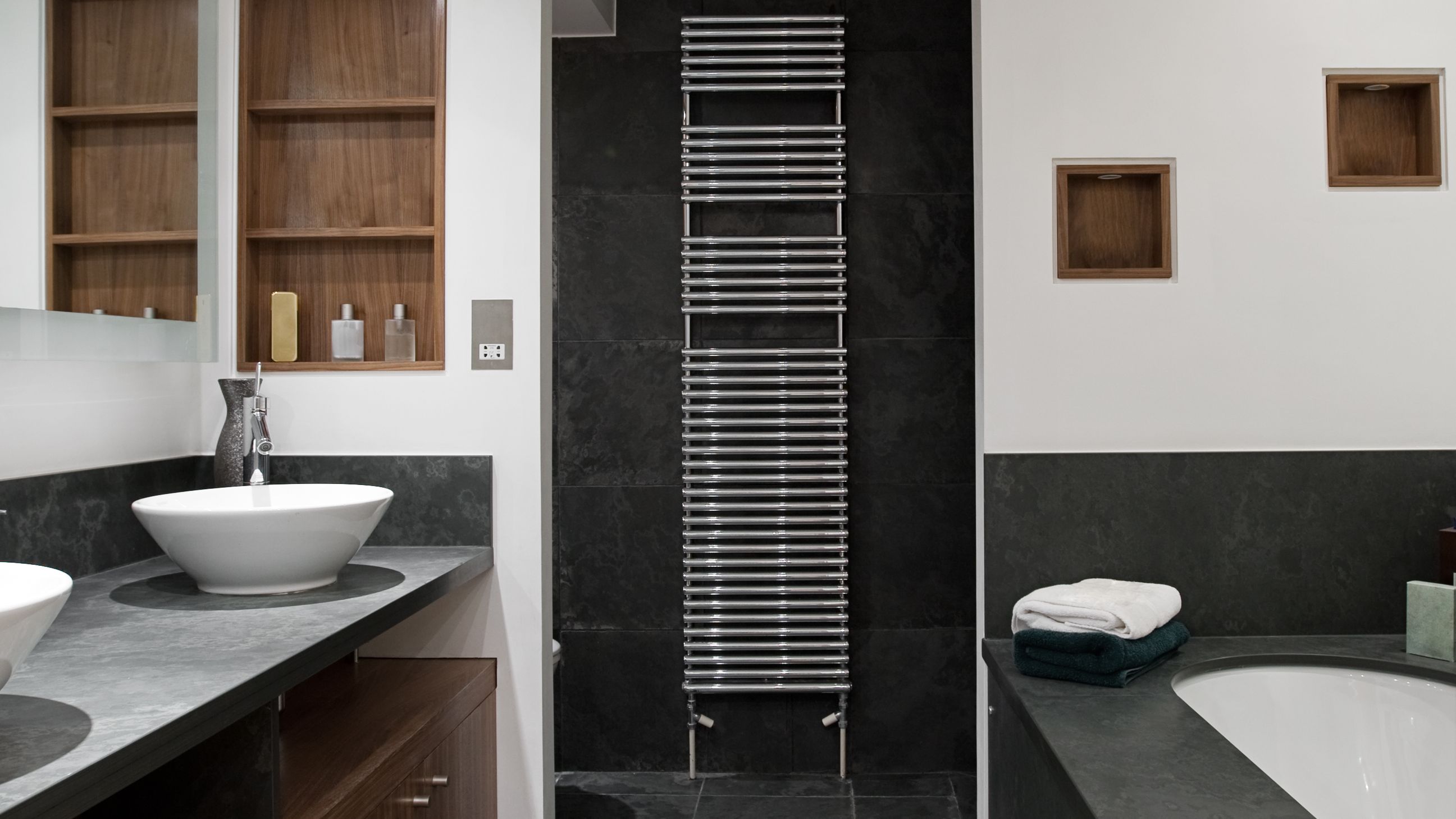 Bathroom heating system buying guide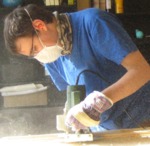 Guide written by:
John, DIYer & IT developer, Brighton
71 guides
A well-chosen heating system is the cornerstone of a comfortable bathroom. The radiator or heater you choose must be equipped with the right features to suit your needs and be able to fit into your existing bathroom. Ready to find the right heating system for your bathroom? Read on for top tips!
Important features
Electric heater or central heating
Installation standards
Power rating
Saving energy and money
Type of radiator
Electric heater or central heating
---
Both options come with their own set of advantages and disadvantages. If your central heating system already runs to your bathroom, it will be less costly to connect a new radiator. A central heating radiator of this type will usually heat up and cool down with the rest of your home.
On the other hand, an electric heater can be turned on and off independently, regardless of the time of day or year; all you need is an electrical connection. This option is especially handy for those chilly spring mornings!
You can get the best from both solutions by going for a dual fuel heater. This sytem is connected to the central heating and turns on with the rest of your system, but is also able to heat up using electricity when the rest of your system is switched off. Bathroom heaters can be equipped with a range of accessories such as fans and timers.
Electric heater restrictions
---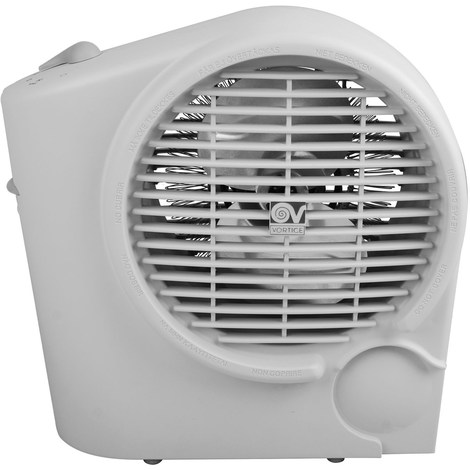 According to European standards, certain types of electric radiators cannot be installed above or within 60 cm of showers or baths.
If you have a very small bathroom that won't allow you to leave this amount of space, you have no choice but to opt for a central heating radiator. Of course dual fuel heaters are considered electric models according to these safety standards.
Explore the ManoMano catalog
Central heating radiator
Choosing a power rating for your heater
---
A temperature of 24°C is recommended for bathrooms. To achieve this, you'll need a heater that provides at least 100 W per m³. To calculate the volume of your bathroom in m³, simply measure its length, width and ceiling height in metres. Multiply these numbers, and you will get the volume, which you then multiply by 100 to calculate the required power rating in Watts (W).
If your house is not very well insulated, add an extra 15% to this number; if your home is particularly well insulated, subtract 10%. If you are considering a heated towel rail, follow the same method but calculate for 130 W per m³ as the towels will absorb some of the heat when drying, reducing the amount of heat transferred to the air.
Electric towel rail: a practical and efficient solution
---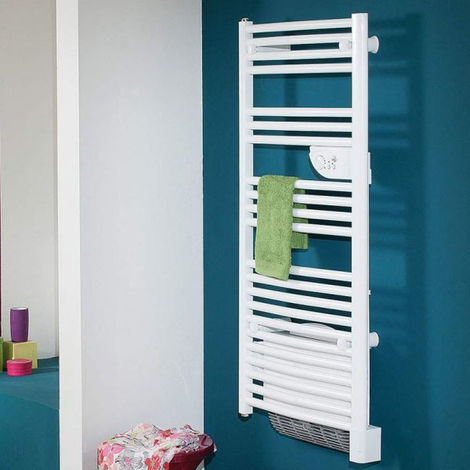 Heated towel rails look like ladders made up of two vertical pipes with several horiontal pipes connected crosswise. The pipes can be circular but square-shaped models perform better as they have a greater surface area.
Some high-end heated towel rails feature just one vertical pipe and pivot to allow you to hang your towels.
Explore the ManoMano catalog
Heated towel rails
Different types of electric heaters
If you don't have central heating or you're after year-long comfort, an electric heater is your best bet. You'll find a number of different types on the market to compare.
Convector heaters
---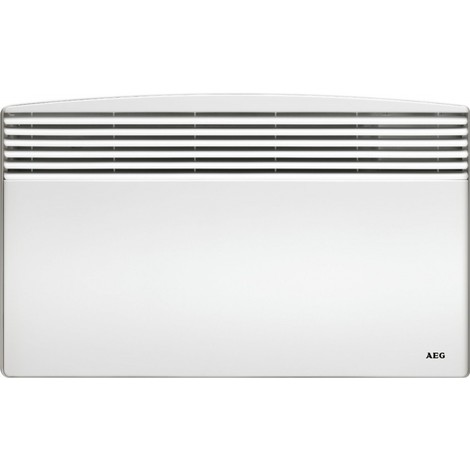 These heaters are equipped with an electric element that is contained within a housing. Air enters the bottom of heater and is released through the top vent naturally through convection.Inexpensive and easy to install, convector heaters offer a reasonable level of comfort. However, their limited performance makes them costly to run. A real budget option, these heaters don't tend to be very attractive either. Additionally, they have a tendency to dry out the air, release dust and heat layers of air to different temperatures due to the nature of convection heating.
Dry inertia heaters
---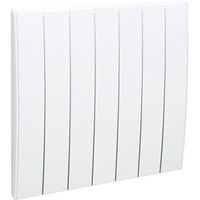 These models contain an electric element encased in a solid material with a high heating value, such as ceramic. The role of this material is to store up the heat generated by the element.The heat is then released into the air through radiation, even after the element is turned off. This form of heating offers a greater comfort, that is not dissimilar to conventional central heating. However, dry inertia radiators are more expensive and very heavy.
Thermal fluid radiators
---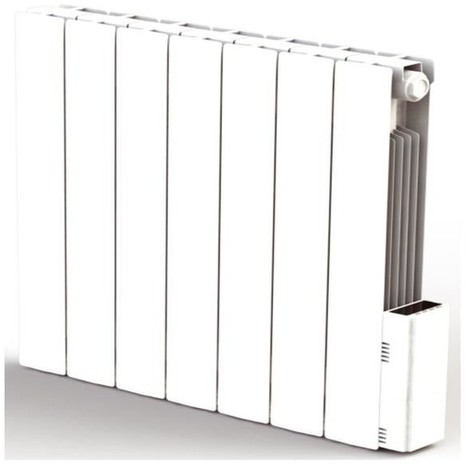 These heaters work like dry inertia heaters but the electic element is stored in a thermal fluid which retains heat. This fluid may be oil or another special type of gel or liquid designed to store heat, and distributes the heat evenly throughout the radiator like a central heating radiator. Their easy installation is another bonus
Radiant heaters
---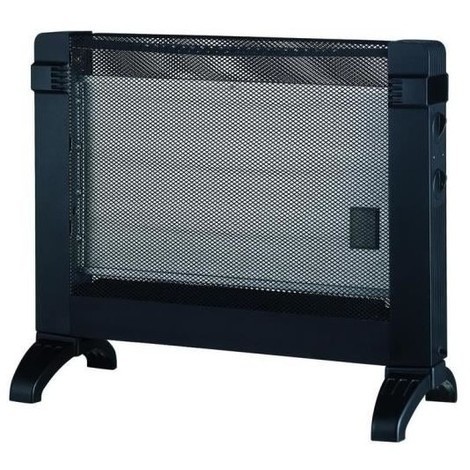 Radiant heaters function using infrared technology and are equipped with an element which transfers heat directly to walls, people and objects in the room rather than heating the ambient air. Therefore, the closer you are to the heater, the warmer you'll be. As they only send out heat from the front of the unit, they are no match for inertia heaters in terms of comfort. However, they are superior to basic convector models. Please note: these heaters are not suitable for poorly insulated rooms.
Hybrid heaters: radiation plus convection
---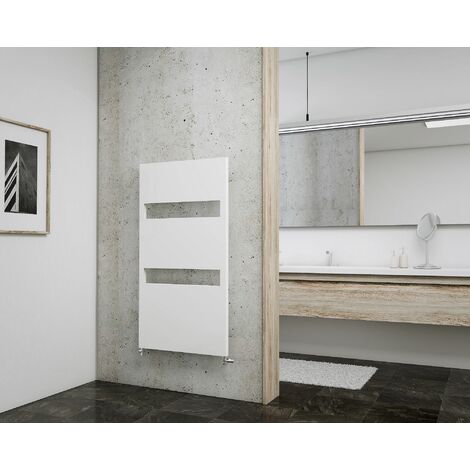 Some models combine radiant heat (for high performance) and convection heat (for more power).You can control the balance between the two different types of heat to achieve maximum comfort for minimum energy consumption. Alternatively, you can opt for a quick heat-up time for a more energy intensive mode.
Halogen heaters
---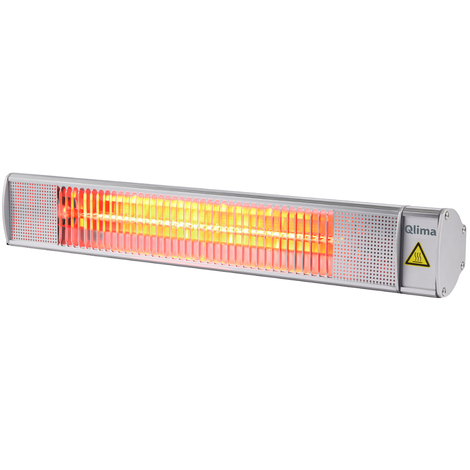 These heaters are equipped with a halogen element within a bulb or lamp to produce radiant heat. The heating system is covered by a grid. When used in bathrooms, these heaters are usually placed on the ceiling and are activated by a pull-cord. The filament heats up quickly and its temperature can reach over 1000°C, which does present a risk of fire or burns.Despite poor energy efficiency, the radiant heat distributed is pleasant (similar to that of sunshine). They also offer some of the same advantages provided by ordinary radiant heaters. Finally, the lamp will need replacing every 5000 hours, which you'll need to factor into the overall cost.
Fan heaters
---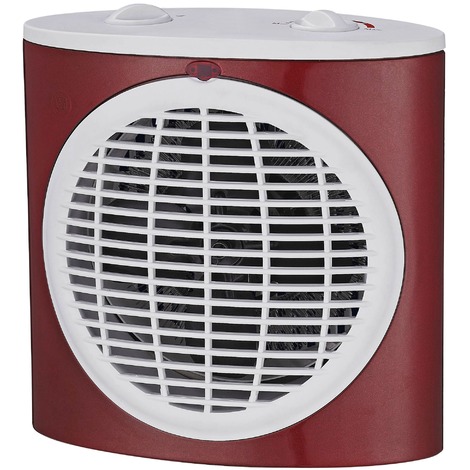 This type of heater uses a fan to blow air directly over an electric element. This form of forced convection provides a high power output and can heat up a small room very quickly.Nonetheless, fan heaters are best used as a secondary or backup heating device.
Explore the ManoMano catalog
Fan heaters
Comparing bathroom heaters
More information
Follow these links for advice on bathroom accessories and more helpful guides:
Bathtub buying guide
Shower enclosure buying guide
Guide written by:
John, DIYer & IT developer, Brighton, 71 guides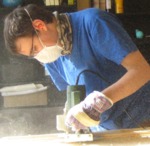 Since I was a child, I was always interested in manual and technical works. Always fascinated by woodworking, I took advantage of my first flat as a playground. On the cards: electricity (of course, safety first!) and some partition walls; but also decorating with the help of the missus, made-to-measure furniture and little tricks to optimise the space, all the while remaining as original as possible. When the little one arrived, I started building bits and pieces for him! Lacking space, I have not got a permanent workshop and certain tools I dream about but are not part of my collection. Not to worry, I already know a lot about DIY and I have a high-tech profile that I hope will guide you in your decisions!
The products related to this guide