Bathroom for girls : deco tips and ideas
Guide written by: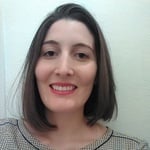 Pauline, Self-taught handyman, Leeds
80 guides
Do you need to decorate a bathroom for a girl? With all the different choices, from the pink overload, the princess bathroom and the classic girl's bathroom, is your DIY-loving heart having trouble choosing? Keep reading! We go through everything, from the decor to conveninent storage options for beauty products, it's our advice on how to design a practical and aesthetic bathroom.
Important features
Color choice
Essential accessories
Practical material
Deco tips
Stay away from girly bathroom cliche
When we say girl, most people immediately think pink. Quite on the contrary, another shade of color is just as ideal, and will
evolve better as the child grows up.
Please our children is always a priority, but a pink
bathroom
covered in Frozen decoration will be quickly out of date once a new trend starts...
By choosing white, cream or grey walls and leaving only a single
wall panel
for a touch of color, your
bathroom
is ready for future remodels, yet still has a modern
decor
. You can for example apply a
patterned wallpaper with dots, either multicolors or white on colored background, flowers or even exotic or baroque designs.
When it comes to the
bathroom furniture
, do not hesitate to add a bench, a bean-bag chair, or a comfy armchair:
any type of seat is ideal for the occasional nail polish time or perfecting a hairstyle
in front of the mirror.
Here are some stylish ideas for a little girl's or teen's
bathroom
:
A flowery bathroom with artificial flowers, light motifs paired with shades of pink to purple.
Tips and tricks for a beautiful bathroom
To get the perfect little girls'
bathroom
, we would recommend avoiding the use of too much pink. Instead, use brightly colored
accessories
like a
shower curtain
or
shades of pastel
to add the missing colors.


Here are some perfect accessory ideas specifically for girls:


Embroidered linen or with lace on its edges;
Jars with bath salts, scented bubble bath, cottons;
One or two frames (plastic is best) with posters of cartoon characters or animals;
A decorative toilet seat that highlights the bathroom's theme, if your toilet is compatible.
What to expect from a girl's bathroom?
You'll be shocked to learn that girls tend to use a certain number of products and appliances to
take care of their body and beauty
. To avoid this clutter ending up on the edge of the
sink
, it is absolutely essential to install a large
bathroom cabinet
. It can be directly above the
sink
and be equipped with an integrated
mirror
with a
stylish frame
. For younger girls, a
vanity set
with
storage baskets
and a small
step
is ideal, but needs to be planned in advance!
Very practical, a rolling trolley (like the one used in the hair salons) can offer 3 or 4 stories of storage. It is ideal for beauty products, jewelry, or even brushes.



It's also important to remember to have a couple
electrical outlets
available to facilitate the daily use of hair straighteners, hair dryers and epilators, to name but a few.
Here's the most practical accessory: a hair dryer stand! This small element features to ability to cool the hair dryer and store it at the same time.



More Information
A child's bathroom can quickly become a land of adventure and fantasy. To make sure your bathroom lives up to their expectations, follow the links below for related accessories, advice from our editors and more helpful guides:
Did you find this guide helpful?
Guide written by:
Pauline, Self-taught handyman, Leeds 80 guides écrits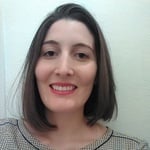 I'm a dog trainer by profession, but every weekend I put the whistle down and pick up a tool. The trainer mindset is not so easy to set aside - whether with four-legged or two-legged friends, I love giving advice!

I've been a huge DIY enthusiast for as long as I can remember. I grew up in a house where the whir of the sander was the soundtrack to my weekends - not very relaxing, but always satisfying! DIY challenges our brains as well as our brawn. I've worked hard to teach myself the basics of DIY, decorating and customising furniture. That said, I love what I do. DIY is a way of life, and the tools you learn aren't just the ones you can hold in your hands.

I'm as passionate about animals as I am about DIY, and it's my goal to pass that passion on to others. I know that for some, understanding animal behaviour is as much of a puzzle as figuring out which tool is best for the job. That's why I offer guidance to pet owners specifically - because home is where the heart is for humans and animals alike!

So now that I've introduced myself, it's time to do some DIY - dog or cat sidekick optional!
The products related to this guide