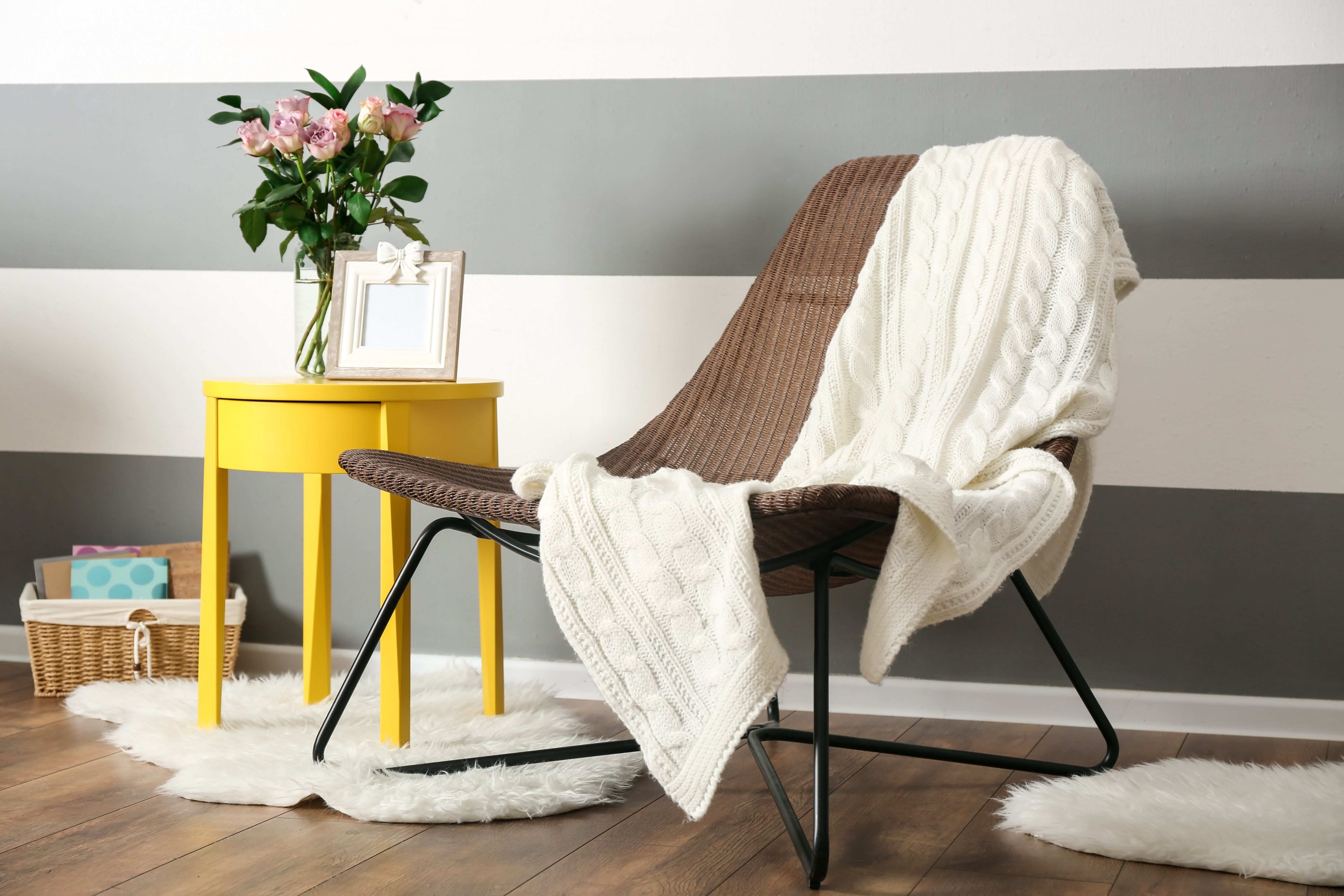 Armchair buying guide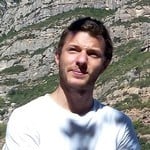 Guide written by:
Lucas, Antique wood-worker, Gloucester
28 guides
Do you have a spot in the living room that's just calling out for a nice new armchair? From leather to fabric, microfibre to embroidered cloth, you're sure to find an armchair to suit you! Shape, backrest, seat padding, foam density, convertible models... read on for all the tips you need to find the perfect armchair.
Key factors for choosing an armchair
---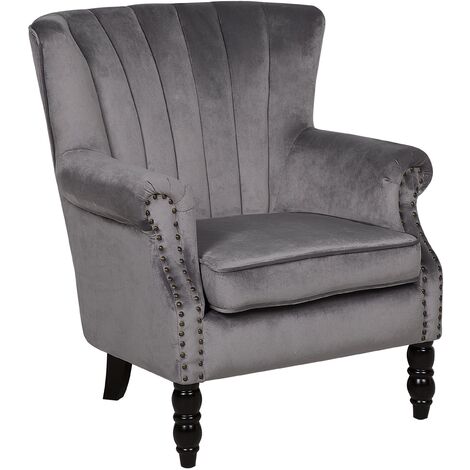 Perfect for filling a reading nook or a space next to the sofa, armchairs should be chosen with care. There are endless models to choose from each with very different features and style. Whether you are looking for a decorative chair or a functional one-seater sofa, you will have to consider the following:
upholstery material;
the size and height of the backrest;
the seat padding;
foam density;
any additional options;
technical features:
the shape of the armchair;
the shape of the feet.
style:
Explore the ManoMano catalog
Armchairs
Choosing your armchair upholstery
Your choice of armchair upholstery is very important both from an aesthetic and practical standpoint. You will have to match your armchair to your existing décor while also making sure it fits in with your lifestyle (children, pets, etc.). Some of the most common materials are as follows:
Fabric (cotton, poly-cotton, embroidered cloth, velvet, suedette)

Inexpensive

Not recommended for those with pets

Absorbs stains

Delicate

Dry shampoo with fresh stains

Soap and warm water for deep cleaning

Water-resistant

Stain-resistant

Ideal for young children

Good value for money

Will start to crack over time

Soapy water and sponge

Cloth

Water-resistant

Stain-resistant

Expensive to purchase

Long service life

Regular care with specialist products

Stain-resistant

Water-resistant

Soft to the touch
Picking an armchair size
---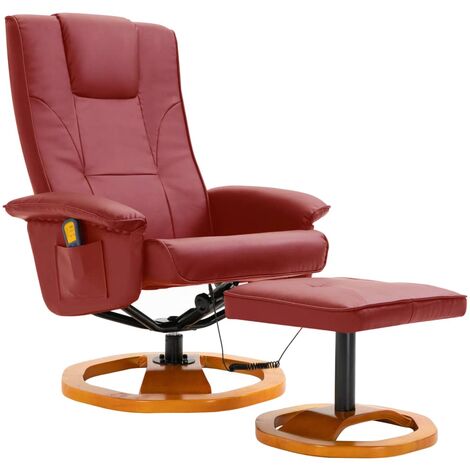 The size of the armchair will, of course, depend on how much space you have as well as the amount of space you require to be comfortable in the chair. With this in mind, you shouldn't opt for a chair that is too big for the room or too small to sit on comfortably.
If you're looking for a chair to kick back and relax on, make sure that it is sufficiently wide and stable. Don't forget to make sure the height of the backrest is suitable for how you plan on using the armchair.
An armchair that is essentially used for decoration won't require the same backrest height as one that you plan on using every day and napping on regularly! It's important for the backrest to be at least as high as your neck for maximum comfort.
Living room armchairs: opt for comfort
Type of seat padding
---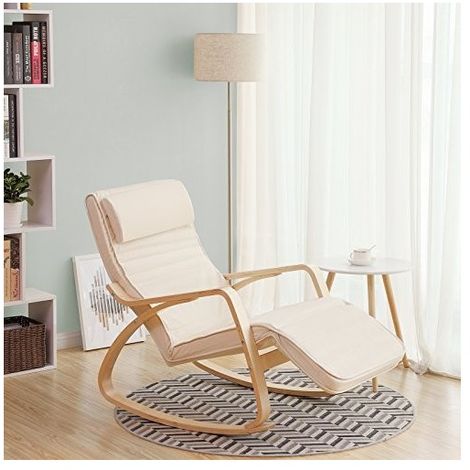 If there is one detail not to overlook, it is the comfort of your armchair! This is determined by the seat padding and density. Various different materials can be used as seat padding:
polyester foam: the least expensive option, this material is used for low-end armchairs and offers a very limited service life. It is ideal for decorative armchairs or models intended for occasional use;
classic polyurethane foam: good value for money, this material offers comfort and a fairly long lifespan; it is the most common option for sofas and armchairs;
high resistancepolyurethane: the most high-end type of padding, this material offers unrivalled quality and comfort. It helps to make your armchair more durable;
memory foam: like a memory foam mattress, these armchairs will conform to the shape of your body for absolute comfort;
bull-tex: lightweight, forms a cushioned surface.
Armchair foam density
As you can see, the type of foam you go for will have a big impact on the comfort of your armchair. It's also advisable to look at the density of the foam as will determine the support the armchair will give you when you sit on it. The denser the foam, the firmer the surface, regardless of the weight of the user.
Polyester foam is flexible and has a density level of 15 to 25 kg/m3.
Classic polyurethane foam is firm and offers good support; its density is around 25 to 35 kg/m3.
Finally, high-resistance polyurethane, used often for bedding, offers firm but cushioned support and density of 25 to 50 kg/m3.
Recliner or electric armchairs
---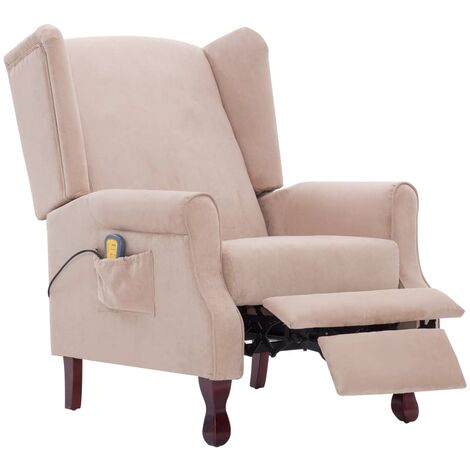 Like any other type of furniture, armchairs can be equipped with various extras. You can now adapt your armchair to your day-to-day life and habits. These days, you can choose from a range of adjustable armchairs for greater comfort:
Recliner armchairs: as the name suggests, these chairs tilt backwards into a horizontal position.
Rocking armchairs: like a traditional rocking chair, rocking armchairs are designed for relaxation – and kids love them!
Electric armchairs: these chairs can be folded and unfolded via a remote control or a built-in switch.
Massage armchair: fitted with a vibrating backrest, these chairs offer a relaxation session that can't be beaten!
Convertible armchairs: allows you to convert your armchair into a spare bed in seconds.
Extra armchair options:
a headrest: ideal for those with neck issues, these accessories offer support;
cup holder armrests: perfect for sipping on your favourite drink in front of the TV;
in-built Bluetooth: listen to your favourite music while relaxing in your armchair.
Style: finding an armchair to suit your living room
---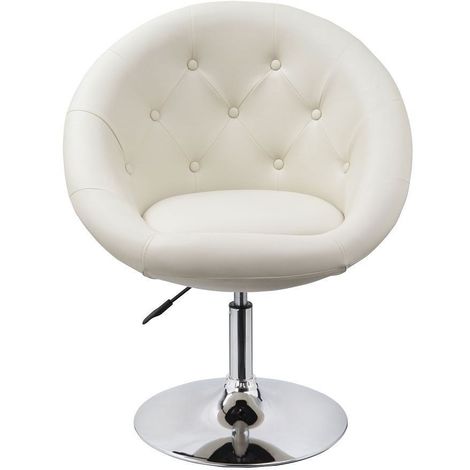 As your armchair will play a big part in your interior, it's important to find one that matches your style. Armchairs come in all shapes and colours. Patterned, solid colours, rustic, traditional... there's a whole range of different choices and models! Among the most popular are:
Club armchair: wide and deep, these chairs feature P-shaped armrests.
Lounge chair: these feature a low backrest and are slightly tilted, they feature a curved seat and are well-cushioned.
Voltaire armchair: probably owned by your grandparents, this type of chair has a very high back and a lot of padding, the high armrests offer maximum comfort.
Cane: featuring a metal frame covered with canes, these chairs are one of the most popular options nowadays; they are not comfortable and are mainly used to decorate.
Rattan: warm and traditional, very comfortable once filled with cushions, can also be used for decoration.
Hanging: fixed to the ceiling via a chain, these armchairs don't touch the ground.
Egg-shaped: single foot, equipped with a hollow in an egg shape, ultra modern, more stylish than comfortable.
Scandinavian-style: rounded shapes, often not very thick, feature 4 tapered wooden legs.
It's also important to choose the shape of the feet. Options include:
tapered feet;
single foot;
block feet;
hairpin feet;
traditional straight feet;
built-in feet;
ultra-flat feet.
Guide written by:
Lucas, Antique wood-worker, Gloucester, 28 guides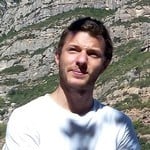 After some time busting my hump at construction, specifically at renovation, painting, carpentry, laying kitchen and bathroom tile, I decided to get my degree as a Carpenter. And I did well because nothing is more pleasant than working on a timber frame or designing a wooden house. Everything about woodworking fascinates me, and building my own home in this material is one of my goals. I'm also a follower of construction tools: I love to learn about innovations, the way they're used, the tips and tricks, or the performances of each new tool on the market, whether it's for woodworking or not. I would be happy to advise you and help you with your choices. Happy Tinkering.
The products related to this guide