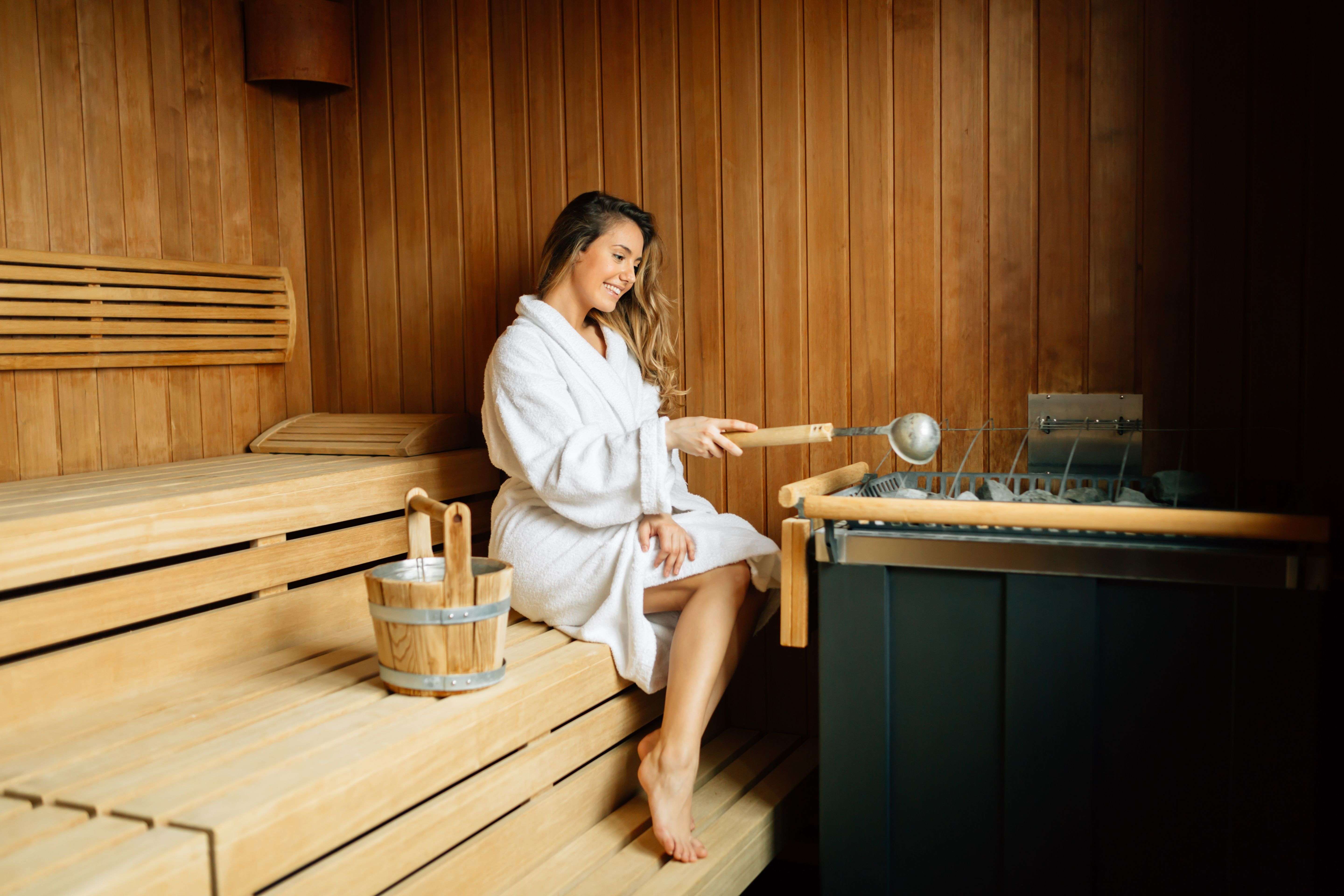 A closer look at aromatherapy for saunas: on the road to total well-being!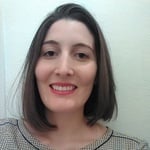 Guide written by:
Pauline, Self-taught handyman, Leeds
122 guides
Aromatherapy is the art of increasing one's well-being through essences. Combined with sauna sessions, essentail oil's benefits can be visibly noticed on your body, in addition to the soothing feeling and advanced stress busting qualities. In this article, we take a closer look at the diffusion of essential oils and their function in the human body. 
What is aromatherapy?
---
While simulaneously combining increased pleasure to your five senses with that of the fresh and fagrant scents of essential oils, aromatherapy aims to cure many ailments with essences. By extracting different elements from plants, we can use their properties to treat small sores and increase a person's daily well-being. For an even more relaxing time in the sauna, consider using essential oils (EO)!
Aromatherapy and sauna: for both relaxation and increased health
---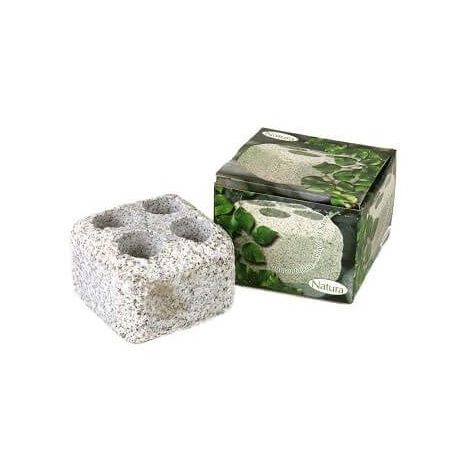 During a sauna session consisting of a dry steam bath, your circulatory system is re-energized, your skin pores are cleansed and a copius amount of endorphins, the hormones that are responsible for relaxation, are released.
Depending on the effect that you are looking for in your sauna, there are various elements that can be only make this relaxing moment even better. Products such as essential oils, decongestants, antibacterials and other oils can be added to produce the desired result.
Explore the ManoMano catalog
Sauna
Leading essential oils for improving well-being and general health
---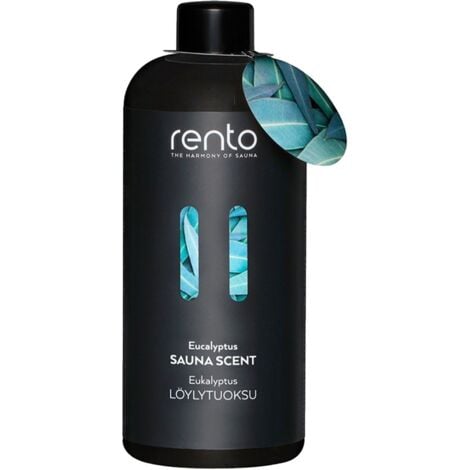 Mountain pine oil: with invigorating, refreshing qualities, it greatly improves respiratory comfort.
Finnish birch oil: has a relaxing effects on muscles, ideal for healing muscular tension.
Eucalyptus oil: has cleansing and refreshing properties and is extremely useful for clearing up your lungs.
Oil of rhododendron: relieves rheumatism, especially during changes in temperature and weather
Essential oils to fight against stress   
Roman chamomile oil: has a fresh, sweet and fruity scent and is renowned for its sedative properties.
Bitter orange oil (citrus aurantium): aids in the fight against stress, contracts the solar plexus and helps with digestive disorders.
Lavender oil: soothing and relaxing, it also helps to fall asleep (ideal for sleep disorders).
Essential oils  for 100% well-being and relaxation
Sea buckthorn essential oil: offers a fruity and tangy scent.
Sandalwood oil: has a woody and soothing fragrance.
Coconut-vanillafragrance: has an intoxicating fragrance which instantly transports you to an island paradise, all the while promoting relaxation.
The most interesting solution is a box composed of several essential oils for your sauna, to maximise the pleasure! Anything is possible with organic essential oils!
How to diffuse essential oils during your sauna session?
---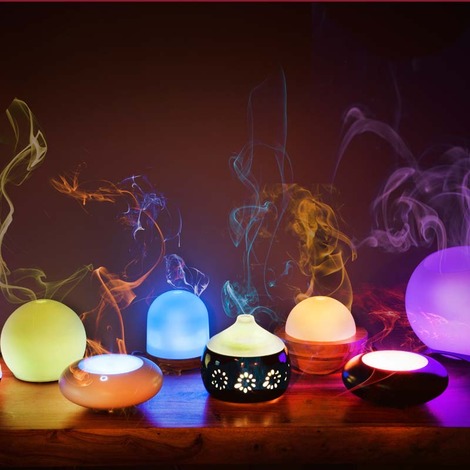 Some sauna cabins have optional accessories specifically for diffusing essential oils. They can be adapted to any sauna cabin in the blink of an eye all the while still contributing to the room's general harmony  by blending in perfectly with the design.
On the side, nothing prevents you from using an independent oil diffuser to enjoy aromatherapy in the sauna. It's up to you to find the diffusion technique that suits you, be it a pure oil diffuser (15 minutes maximum use), an  oil and water diffuser, a mister or an ultrasonic oil diffuser (which increases the rate of oxygen and water in the air).
Another element, salt crystals, can also be used to diffuse essential oils by simply depositing a few drops of your favorite one!  Mist, or evaporated water, will allow for the slow and continuous diffusion of the essential oil's active ingredients during your sauna session. There is even an added advantage to this pink stone: it's natural aesthetically beautiful appearance will add an "all-natural" style to your corner of paradise.
NB: The sauna's high temperature causes an increase in heart rate which must be taken into consideration for people at risk.
Explore the ManoMano catalog
Oil and water diffuser
How to conserve your essential oils for the sauna?
---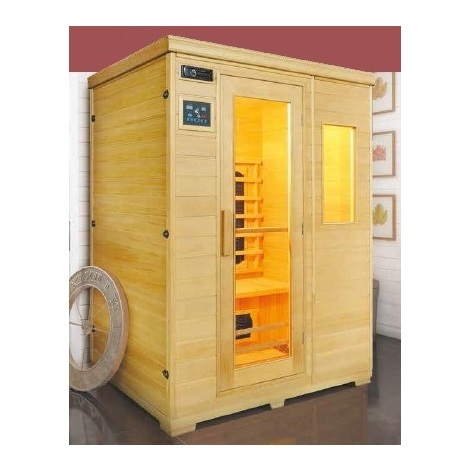 Essential oils are a fragile product. They must be protected from light and heat to be properly conserved. It is therefore not recommended to keep them in the bathroom or in proximity of the sauna cabin.
In general, a bottle of essential oil for the sauna can be conserved for approximately one year after being opened. For some types of oils, this date is increased to a maximum of 5 years, beyond which point the essential oils will have oxidized and no longer procure any benefit.
Here's a tip for zesty, cold pressedessential oils (tangerine, citrus, lemon, bergamot): they are best kept in the refrigerator!
By respecting the recommended quantities of essential oils, you can increase the resulting benefits and feel like you are taking a luxury vacation or spa day, right at home. When will your next wonderfully scented moment come?
More Information
In a fast paced world, well-being and health is everything. For more general tips on how to keep both at a high level follow the links below for related accessories, advice from our editors and more helpful guides:
How to choose your infrared sauna?
How to choose your pool?
How to choose your electric towel warmer?
Guide written by:
Pauline, Self-taught handyman, Leeds, 122 guides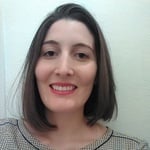 With a handyman-father, I grew up with the soft sound of the sander and hammer on weekends. I am both manual and cerebral (yes, it is possible.), I learned the basics of DIY and the customization of furniture because I was passionate. The salvage mentality is a true way of life that allowed me to know how to use all the tools and products needed to give something a second life, from sander to varnish. I have two favorite activities: the transformation of old furniture and decoration tips. I am always ready to lend a helping hand to revamp a table or to restore a mirror that was intended for the trash that will become a friend's centerpiece. I'm convinced that it's possible to reinvent an interior by small, regular modifications, I constantly research low-cost, test ideas.